F1 rumours: Daniel Ricciardo in 'advanced talks' with Mercedes over reserve role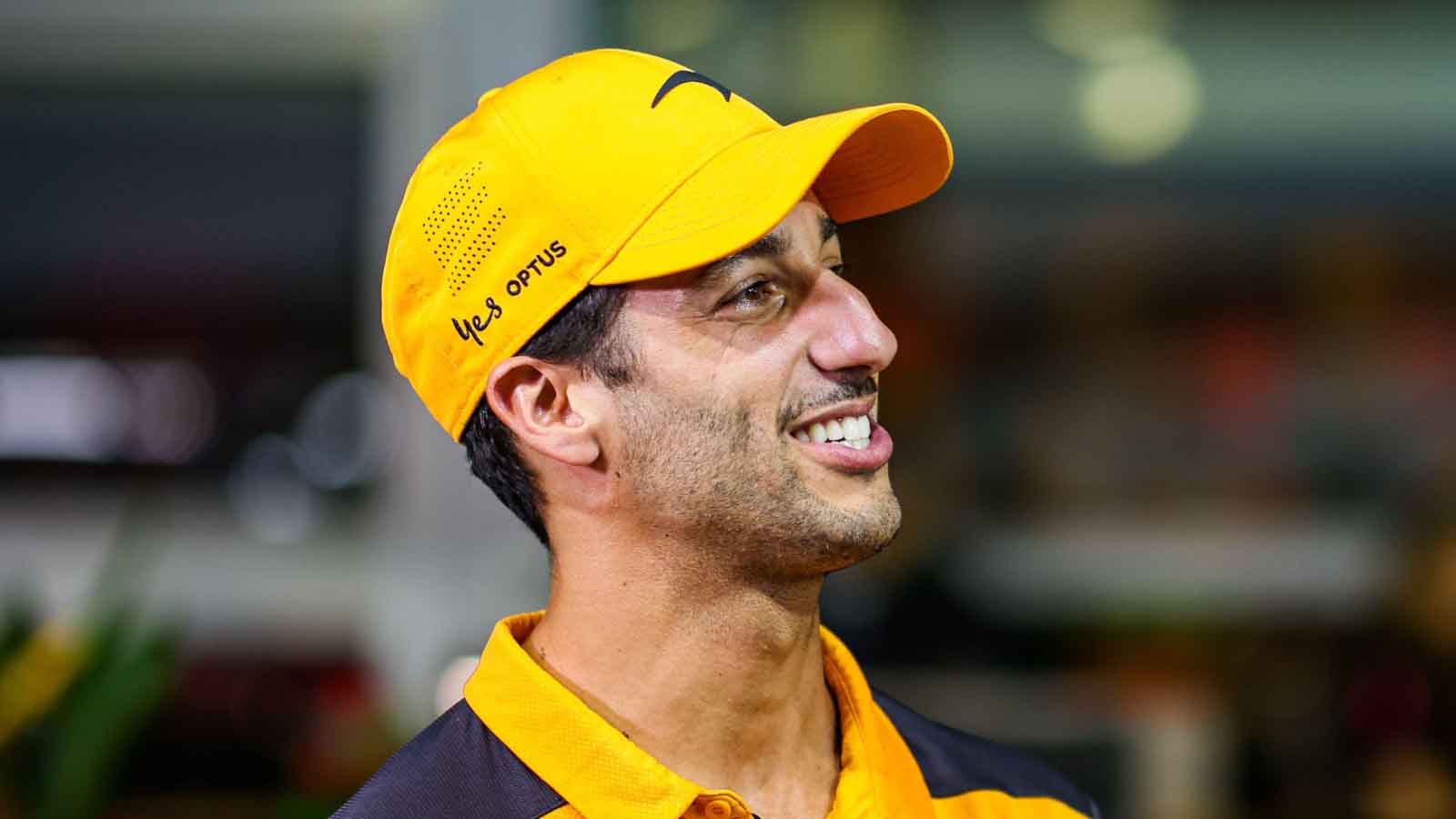 Daniel Ricciardo has reportedly now reached an 'advanced' stage in talks with Mercedes over becoming their reserve driver.
The Aussie is on the hunt for a new place to call home in Formula 1, with McLaren having confirmed the termination of his contract at the end of 2022, a year before it was set to expire.
After struggling to find a strong performance level since joining the team ahead of the 2021 campaign, Ricciardo's place will be taken by his compatriot Oscar Piastri, who will now partner Lando Norris from 2023.
There had been rumblings in the paddock that Ricciardo could join Mercedes as their reserve driver, rather than take a one of the remaining vacancies on the 2023 grid.
And according to French broadcaster Canal+, Ricciardo and Mercedes are now in 'advanced talks' over a deal, which would see him become reserve driver as Lewis Hamilton and George Russell remain the team's line-up.
daniel ricciardo leaving the mercedes hospitality this morning, hhhhmmmmm 👀 pic.twitter.com/N5gRurIrcI

— ece ③ (@ricciardopics) September 30, 2022
Ricciardo was indeed seen visiting Mercedes hospitality in Singapore, though that was reportedly to drop off some merchandise for team boss Toto Wolff…
Lewis Hamilton says Daniel Ricciardo is too good for this
When they appeared in the press conference together ahead of the Italian Grand Prix in September, Hamilton was asked about the speculation that Ricciardo could become a reserve driver at Mercedes.
The seven-time champ though said that this was beneath Ricciardo, who belonged as one of the 20 drivers with a race seat.
"I think he should be racing, personally," said Hamilton. "I think he's far too talented and he's earned the right to be amongst us all racing.
"But of course if he's a part of our team that would be great, but I mean, third [driver] role is not really I think what's best for him, so if I was managing him, you'd be racing."
But it would be ideal for Daniel Ricciardo
It is safe to say that Ricciardo's reputation has taken a bit of a hit at McLaren, though it seems that the majority of fans and people in the paddock refuse to accept that the eight-time race winner has suddenly fallen off the cliff in terms of ability.
But this makes his next move in Formula 1, if there is one, very crucial indeed, as another poor display somewhere else could be disastrous, while already now there are no options available which could realistically put him in a car more competitive than the McLaren.
Ricciardo still aims to become World Champion, so a move to Mercedes really does seem like the ideal opportunity.
The Silver Arrows fell away from title contention in 2022, but their history and rate of development this season creates hope that it will not be long before they are back on form, especially with seven-time champ Hamilton and billed star of the future George Russell steering Mercedes' work.
Hamilton may have said recently, according to Wolff, that he feels like he has another five years left in Formula 1, but with his contract expiring at the end of 2023, the situation could still change before then.
At that point, Mercedes would already have a solid option in their ranks to replace Hamilton, promoting Ricciardo to take over as the veteran of that team. What an opportunity he has then.
Even if Hamilton did keep going for a good while longer yet, that is not to say that an opportunity won't come along for Ricciardo to compete for Mercedes and prove he still has it. Just ask Russell, who replaced the ill Hamilton at the 2020 Sakhir GP, where he proved that he was ready for that Mercedes seat.
Daniel Ricciardo coy on his own future
For all the chatter of ifs, buts and maybes, we have to look at what Ricciardo has actually revealed about his future plans.
He has not given many concrete indications, with Mark Webber, also an ex-Red Bull driver and current manager of Piastri, revealing on Channel 4's Singapore GP coverage that he had a "good chat" with Ricciardo, who he believes genuinely has not made a decision.
"I'm really assessing everything," said Ricciardo at Monza.
"In short, I don't have anything teed up yet, like, I don't have anything confirmed. And I think when I do, I'll be the first to tell you.
"So, there's no reason for me to hold back any information now. There's no secrets. It's kind of all open and out there.
"So, I'm sure over time the right thing, whatever that ends up being, will make sense. And I think as well, it's not just about what's right for next year, it's what's right for my future. You know, it goes beyond 2023. So it's complex, but when I know, you will."
The Aussie then is very much taking a long-term view, but what perhaps was even more of a hint than that about a potential Mercedes move, was when he said that while he does "want to be on the grid" in 2023, not being on it could actually benefit him beyond that point.
"I'm not kind of seeing next year as all or nothing," he said on the Fitzy and Wippa breakfast radio show on the Nova 96.9 station in Sydney. "Obviously 2024 is something I want to be aware of and look at.
"So that's kind of where I'm like, if it means taking a step back to then take two steps forward, that's what we are trying to figure out at the moment, me and my team. So that could be a year off."
Read more: Guenther Steiner: Haas not waiting on Daniel Ricciardo before making driver call