Daniel Ricciardo offers advice to his McLaren replacement Oscar Piastri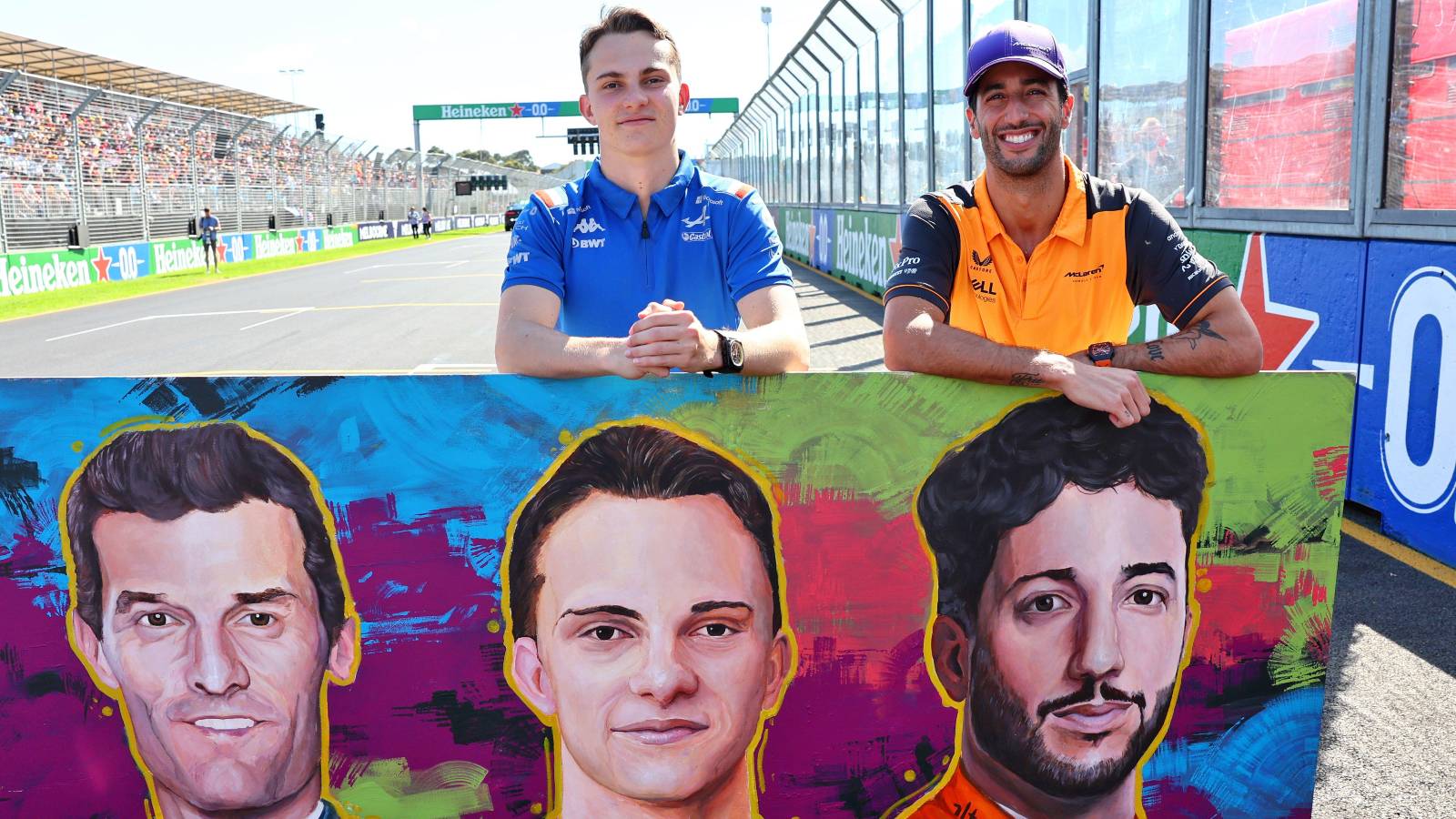 Daniel Ricciardo has told Oscar Piastri that while he needs to soak up every piece of information he can, at the end of the day he must "just go and drive".
Piastri is replacing Ricciardo at McLaren this season, the Woking team's insistence on signing the 21-year-old playing a role in Ricciardo's F1 exit.
But the elder of the two Aussies has made it clear that he doesn't blame Piastri, it was his own inability to get it right with McLaren that ultimately led to the team shopping around.
Instead he's offering the 2021 Formula 2 champion advice ahead of his Formula 1 debut.
"I think just go out and drive," Ricciardo advised Piastri on the Beyond the Grid podcast. "I know that sounds like a really lazy response but it's just go and drive.
"Learn, be a sponge, but drive.
"Don't see the bar too high for yourself, if you end up doing better than maybe what you thought, awesome, but just take it race by race.
"But as long as you are learning and you feel like you are improving every race, I think that is all you can kind of ask for yourself."
PlanetF1.com recommends
Daniel Ricciardo spotted with McLaren replacement Oscar Piastri in Melbourne
F1 2023 calendar: Car launch dates, pre-season testing, TV schedule
The seven drivers out of contract at the end of the F1 2023 season
The Aussie reckons that although he struggled to get the results both he and McLaren wanted, the team still learned valuable lessons with him behind the wheel.
Lessons he hopes will give Piastri a "little bit of a head start".
"I think also even if we didn't quite get it right from my side, with McLaren I think they still would've learnt a bunch from our two years, and maybe things where we deviated, went a little wrong or sideways," said Ricciardo.
"So, I think all that, that knowledge can be passed on to Oscar and I think they will. I would like to think they will have a little bit of a head start from that point of view."
If there's one thing Piastri can do it is 'just drive'
Piastri has shown himself to be a prolific talent in motor racing's junior series, winning three championship titles in three seasons from 2019 to 2021.
He won the Formula Renault Eurocup in his second season, stepped up to Formula 3 and won that in his first year and then did the same in Formula 2. That's three different cars but three repeat performances.
As such there is a great deal of interest in Piastri and what he can do in his first season in Formula 1. That was only added to by the Alpine-McLaren tussle for his services.
Alpine insisted the Aussie was their driver for 2023 and even took the matter to Formula 1's Contract Recognition Board. The CRB, though, ruled his only valid contract was with McLaren, the Woking team even orchestrating Ricciardo's exit to make a seat available for Piastri.
Much-wanted doesn't even cover it.
With all of that comes expectation, something McLaren are already trying to down play as they say their new signing will need time to find his feet especially after his year on the sidelines.
The Woking team is calling for patience but Piastri's past results seem to hint that it's not really required – he can "just drive".