Ricciardo now 'experienced' in tough weekends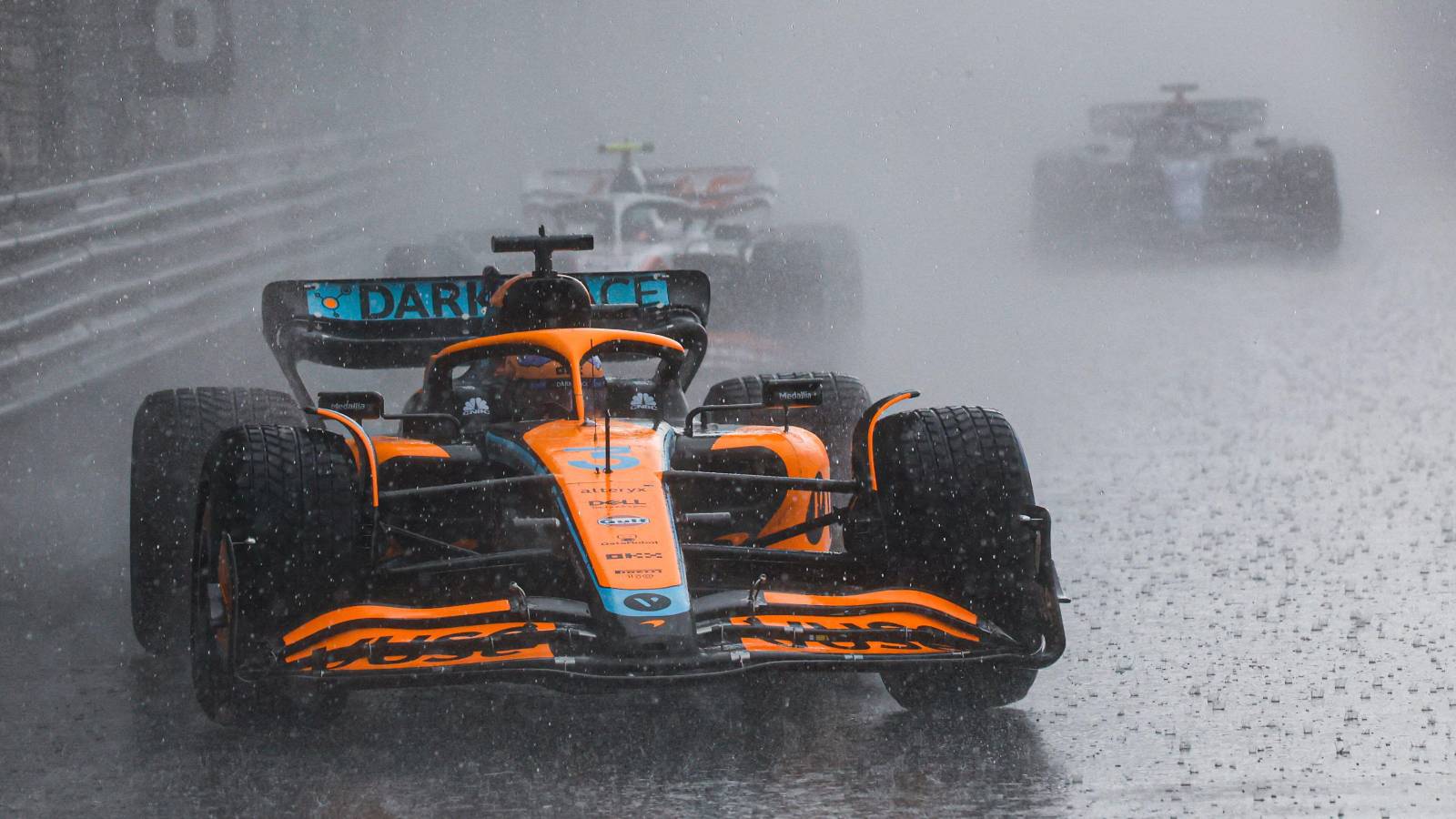 Daniel Ricciardo wants a few days away from Formula 1 after another difficult Monaco Grand Prix to add to the collection.
While Lando Norris was still battling with the weakening symptoms of tonsillitis, it was again the Briton who shone over his McLaren team-mate Ricciardo in Monaco.
Norris qualified P5, crossing the line P6 after Mercedes' George Russell had performed a successful undercut, but Ricciardo was all the way down in P13 at the chequered flag.
Last season, Ricciardo was lapped in Monaco by his team-mate and the 2022 staging was another underwhelming display to add to an unwanted collection in his McLaren career, the team's CEO Zak Brown having recently admitted the Ricciardo-McLaren alliance is not meeting expectations.
Ricciardo stressed Monaco at the best of times is a very difficult circuit to drive, let alone when it must be done in the wet as was the case this time around, but he is disappointed with how the race weekend went and now looks forward to switching off from Formula 1 after the dreaded debrief.
Speaking to reporters post-race, Ricciardo said: "Certainly tricky. I mean, these conditions, it's not often you drive in Monaco in the wet, and the wet is already a handful, let alone on the tightest street circuit.
"We got to a point where we were slow on the extreme [wet tyre], but to fit an inter for a few laps I thought I would have just lost more time, so tried to ride it out so I could just put a slick on.
"Ultimately this weekend just wasn't a good weekend, just not really quick throughout and that was the race.
"Obviously we know Monaco is so track position dependent and yeah, just obviously a tough weekend to take. Unfortunately, I'm experienced with these, had a few of them the last 12 months, so I feel like I can handle them a little bit better. Therefore I will continue to smile or at least try to smile.
"But deep down, obviously disappointed. I'll look at it now, debrief and whatever, but just probably take a few days off. I have a few friends here and trying to just enjoy some moments away from the track and then reset for Baku."
Ricciardo has so far scored points only once this season, those coming with his P6 finish at his home race, the Australian Grand Prix.
But alarmingly, the six other rounds to have taken place so far in 2022 saw Ricciardo depart empty-handed.
Ricciardo knows then he has work to do on his side, rather than just placing full blame on the Monaco track, even if it perhaps "exaggerated" his struggles.
Asked if his struggle was Monaco-specific and so he could improve from here, Ricciardo replied: "It's tough. No mistake, Monaco you need confidence, you need to be at one with the car. And for sure if you are not quite there, it can show on the stopwatch.
"So as much as I love this place, at the core that's what you need. It could probably exaggerate it a little bit, but I'd say there is still some stuff to get on top of and obviously it's been a while now, so I wish it still wasn't the case. But I think the reality is there will be some tracks where it just clicks from the first practice and we are good.
"I think I'll expect to still work at it and try to keep trying, won't go down without a fight, but of course I don't wish to be fighting for 13th, so try to get back into the points soon."