Aston Martin suggested as 'good place' for Ricciardo
Formula 1 journalist Tom Clarkson feels Aston Martin would be a good home for Daniel Ricciardo if he loses his McLaren seat.
Ricciardo is into the second season of his contract at McLaren, which runs to the end of 2023, but already there is plenty of speculation flying around regarding an early conclusion to that deal.
Aside from claiming victory at the 2021 Italian Grand Prix, the McLaren-Ricciardo partnership is otherwise still struggling to deliver the goods.
Both Ricciardo and McLaren Racing CEO Zak Brown have admitted expectations are not yet being met.
Brown spoke recently about "mechanisms" in Ricciardo's deal to trigger an early split and if that possibility came to pass, Clarkson suggested Aston Martin as a team where Ricciardo could continue his Formula 1 career.
Four-time former World Champion Sebastian Vettel currently drives for the team alongside Lance Stroll, son of team owner Lawrence Stroll, but Vettel's future beyond this season is in doubt.
While Aston Martin are currently comfortably adrift from the title scene, it is very much their goal to get there and so Clarkson feels snapping up Ricciardo, if he was available for 2023, would make a lot of sense for team and driver.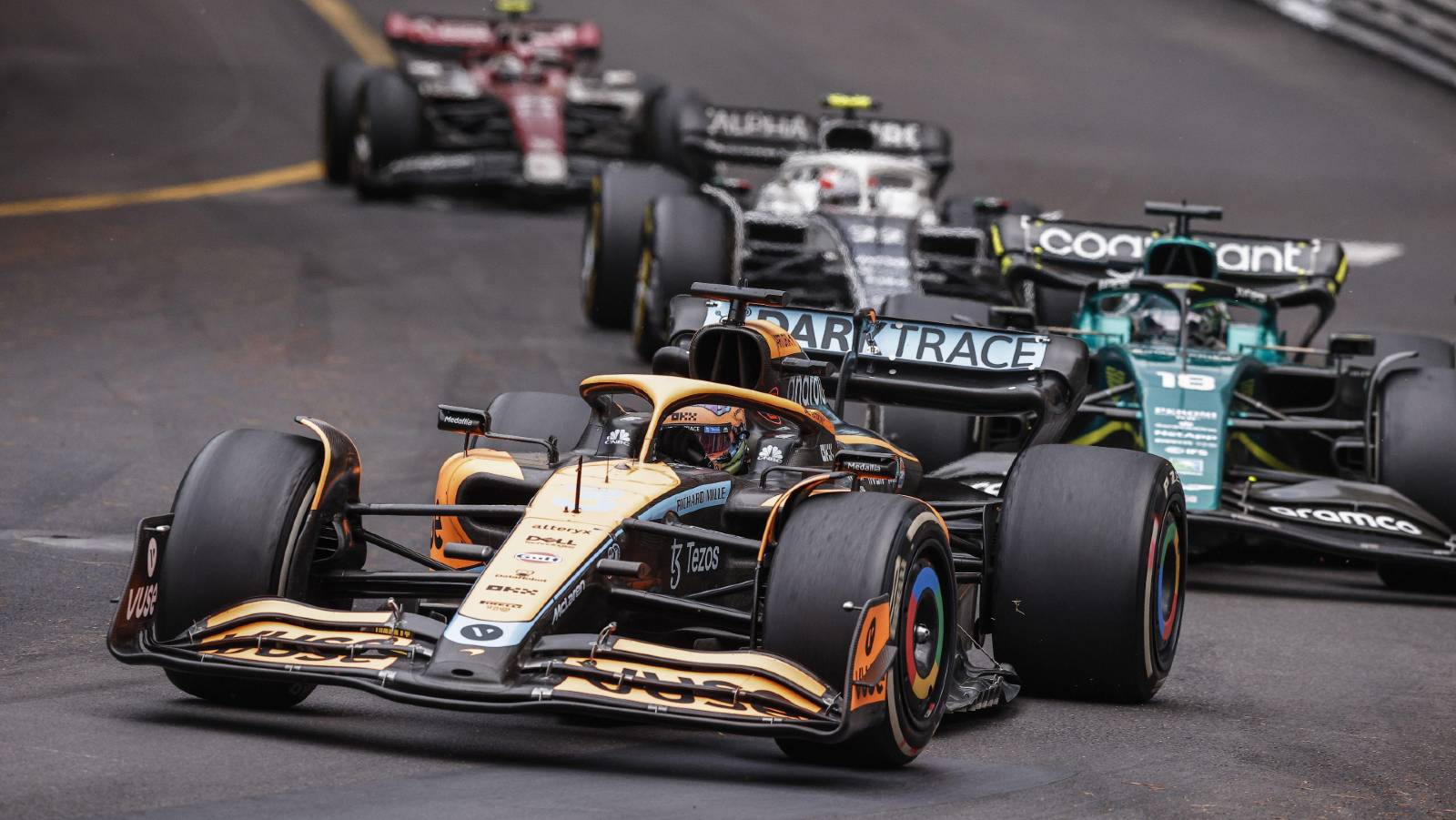 "Sebastian Vettel, I think there's a bit of speculation about his future," Clarkson said on the F1 Nation podcast. "He's publicly said 'I don't know what I'll do next year'.
"If he were to leave Aston Martin at the end of this year and if Daniel Ricciardo were to leave McLaren, I could see that being a good place for Ricciardo to end up.
"It's a small – okay, it's getting bigger – but it's still got a small-team mentality. I think Daniel would be welcomed. I think his personality would light up that place and he would very quickly get the team around him."
Damon Hill, the 1996 World Champion, likened that hypothetical situation to the real-life one of Valtteri Bottas and his move to Alfa Romeo.
After five seasons alongside Lewis Hamilton at Mercedes, where Bottas was unable to mount a title challenge against the seven-time champion, Bottas moved to Alfa Romeo for 2022 and is now arguably in the best form of his career.
"We are talking about the Bottas factor, aren't we?" said Hill.
"He's a changed man, isn't he? Got a whole team to himself, making jokes…"
"We want to see Daniel go and have that kind of experience for the next two or three years," Clarkson added.
That said, if Aston Martin were to sign Ricciardo, current evidence shows they would not be signing an in-form driver, Ricciardo currently being beaten soundly at McLaren by Lando Norris.
Hill feels this would be of concern for Aston Martin team principal Mike Krack.
"Valtteri came from a top team with quite good form, you have to say, and we are looking at Danny Ricciardo who appears not to be able to unlock his full potential," Hill stated.
"Why would you sign a driver like that? If I was the team manager, Mr Krack, then I would be worried about signing Daniel Ricciardo, so I think he has to show he can recover his form, that's my my word of advice.
"I know Natalie [Pinkham, reporter also appearing on F1 Nation] was making the point about him being the most marketable driver and of course he is, he's great, he's a real seller in the marketing side of things, but not when you're not winning. That's always a killer for any racing driver – you've got to be performing.
"And he knows he can do it. It's something in that car – they are not giving him the feeling he needs to be able to lean on that car and get the maximum out of Danny Ricciardo."
Are McLaren and Norris now challenging to be best of the rest?
Lando Norris has shown his strength in the McLaren car, and there is a good chance the team and driver will finish the season as the best of the rest.