Ricciardo struggling to pinpoint reason for Q1 exit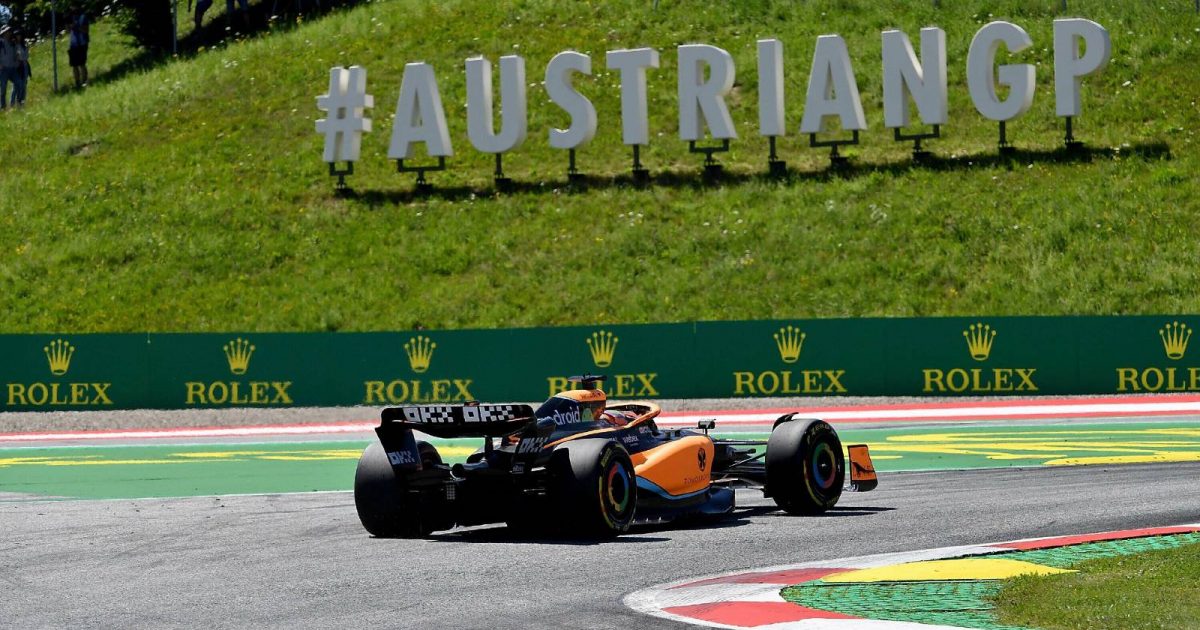 Daniel Ricciardo could offer no straightforward explanation for his latest qualifying disappointment at the Austrian Grand Prix.
Friday was frustrating for McLaren as a whole, with their two cars set to fill the eighth row of the grid for the season's second sprint, the venue being the Red Bull Ring.
Lando Norris had a plausible reason for qualifying 15th because, after needing an older engine to be fitted in his car, he also experienced significant brake issues which caused him to lose confidence in getting the MCL36 to slow down.
But for Ricciardo, who had started last weekend's British Grand Prix down in 14th – eight places behind Norris – and finished the race 13th, it was a little bit of everything that meant he fell at the first hurdle of qualifying.
"You never want to be out in Q1," the Australian told Sky F1. "It's probably a little bit everywhere.
"It's not something where we are massively missing in high-speed or anything. I think it's kind of just accumulative a little bit everywhere.
"It's not necessarily confidence. It's not like I'm going into a corner like 'I'm scared, what do I do', it's more the feel and the ability to push it up to that edge. Obviously there are times you overshoot it, but just balancing right on the edge of that is still a bit of an uncertainty.
"I'm not sure how else to explain it. It hasn't been a long day of running and obviously being out in Q1 it's not like all weekend we've struggled, but of course today out of the box we didn't feel rapid. I don't know if it's down to wind or layout, not too sure yet."
Nevertheless, all is not yet lost for the 33-year-old with two opportunities to score points still awaiting he and his 19 rivals.
But he admitted he had plenty of data to pore over to try and turn around his fortunes, already trailing his younger colleague by 43 points in the Drivers' World Championship standings.
"We have some homework to do and I'll get stuck in tonight. As frustrating as Q1 is, it's a long weekend now and I've got the sprint to get after and then the race so I'll certainly keep my eyes forward."
At the sharp end of the grid, Max Verstappen will start the sprint from pole position ahead of Ferrari duo Charles Leclerc and Carlos Sainz.