Daniel Ricciardo said once he had locked up, he knew a crash was coming during qualifying for the Azerbaijan Grand Prix.
Baku has been a much improved showing for Ricciardo after his woes in Monaco, but the Australian knew there was still some time to find in his McLaren as Q2 ticked towards its conclusion.
He decided the best way to do that was by playing around with his braking points, but that plan backfired when he planted the MCL35M into the barriers at Turn 3.
With that crash, Q2 was red-flagged and Ricciardo's elimination was confirmed.
For all its high-speed sections, Baku is still a street circuit after all, so that means there is little margin for error – and once he made the small mistake of locking up, Ricciardo was well aware he had "no escape".
"I obviously don't feel that great but it happens, it's a street circuit," he told reporters back in the paddock.
"I knew there was some time to find and I just tried to get it in the braking. I think the braking point there was some margin and I tried to take it.
"But then as soon as I turned it just started to lock, and once you lock here you've no room for escape, so that was that.
"Obviously frustrating but still trying to find the limits, so I've a bit more work to do tomorrow. But hopefully the car is not in too bad a place and the guys don't have a crazy late night."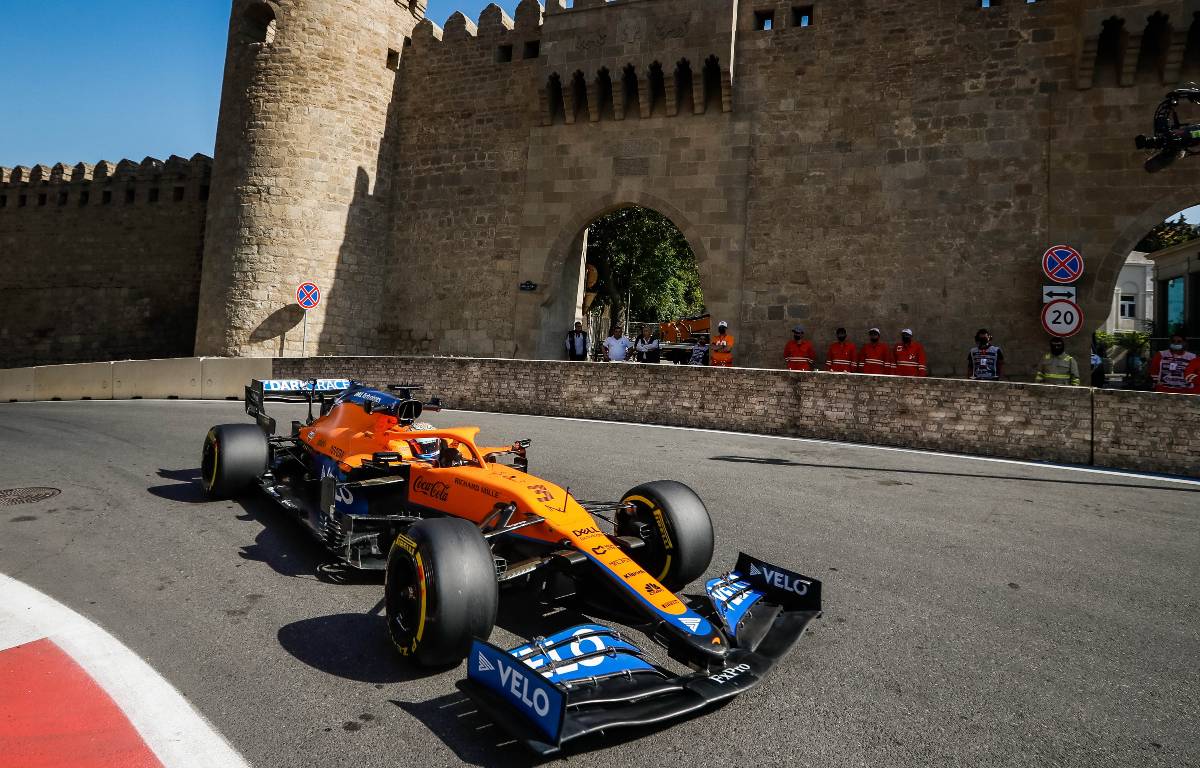 F1 TV are offering PlanetF1 readers 10% off their Access and Pro subscriptions! Click here and use the code PLANETF10 at checkout*
*offer expires midnight on Sunday, June 6
When asked if a place in Q3 was possible, Ricciardo said it was "close", but now he looks ahead to the race where he expects to find many opportunities to progress from P13 on the grid.
"It was close, it seemed like I struggled a bit more on the first timed lap, getting the lap time out of it," he explained.
"But with the timing and all the yellow and red [flags], we were kind of forced to make the first lap work.
"I think it would have been close, but would have, could have, should have doesn't matter here.
"We will just have eyes forward tomorrow and make a good race of it.
"I know this race…if you have a quick race car you can overtake, you can do some things, so ready to put on a fight tomorrow."
Follow us on Twitter @Planet_F1, like our Facebook page and join us on Instagram!