Ricciardo swaps track for basketball court
Daniel Ricciardo is one of the most talented racing drivers of his generation, but the Honey Badger has been showing off his other skills.
While it took until his second season with Renault to start enjoying some real success in the form of two podium finishes, there's no doubt that Ricciardo has been back to his more usual, jovial, crazy self since departing Red Bull.
119 points earned Ricciardo P5 in the 2020 Drivers' Championship, and now he is set to take those skills to McLaren for the 2021 campaign, but before he does that, Ricciardo has been showing us his other hidden talents.
"I'm going to try," he says with this shot from halfway on the basketball court. If that truly was his "first shot", then McLaren had better hope the NBA doesn't come calling for his services.
Daniel Ricciardo just doing Daniel Ricciardo things 😄 #F1pic.twitter.com/CXN09dEMdU

— Planet F1 (@Planet_F1) January 4, 2021
On top of that, Ricciardo also dabbled in a hilarious spot of parkour at his farm back home in Australia during the winter break.
For those unfamiliar, parkour is basically the exercise of overcoming obstacles and getting from one place to the other in the fastest and most efficient way possible, using only your own body.
So, we feel Danny Ric did a pretty good job!
When it comes to other sports, we've known for a long time that Ricciardo's talents don't stop at the race track. Back in his Red Bull days he gave ice hockey a go alongside Max Verstappen and team boss Christian Horner.
'Red Bull Racing Puck Off' was the official title they gave it.
So, anything else? Well we know Ricciardo is a huge fan of Aussie Rules. He has been a lifetime fan of the AFL's West Coast Eagles and was even their number-one ticket holder in 2015 and 2016.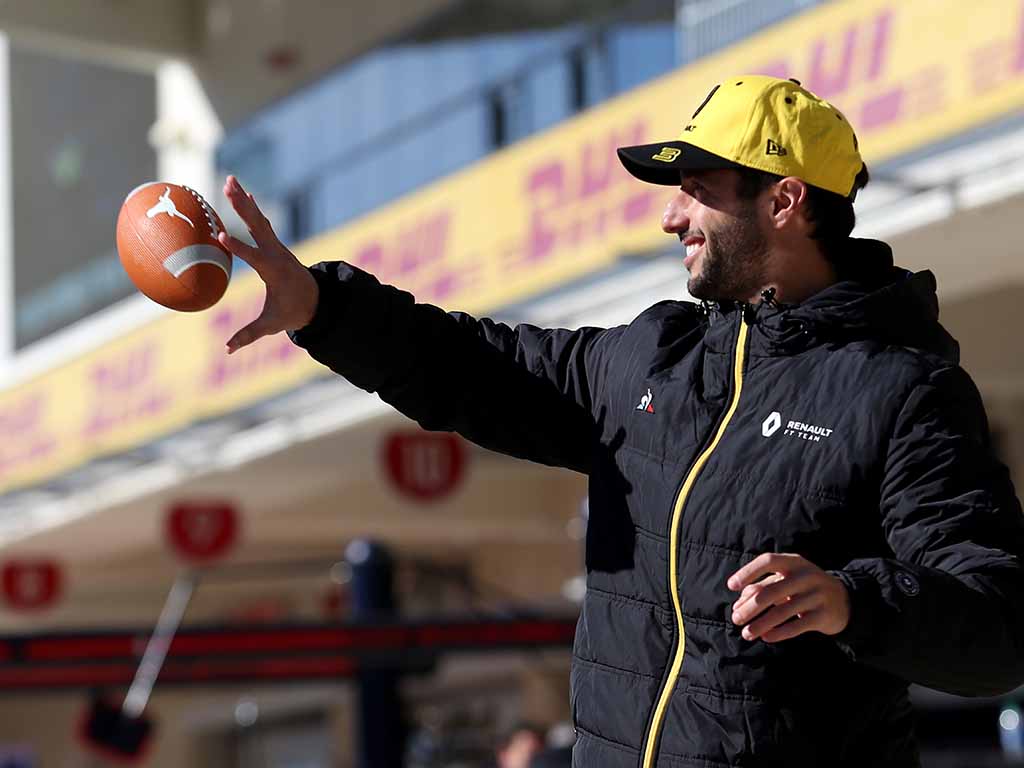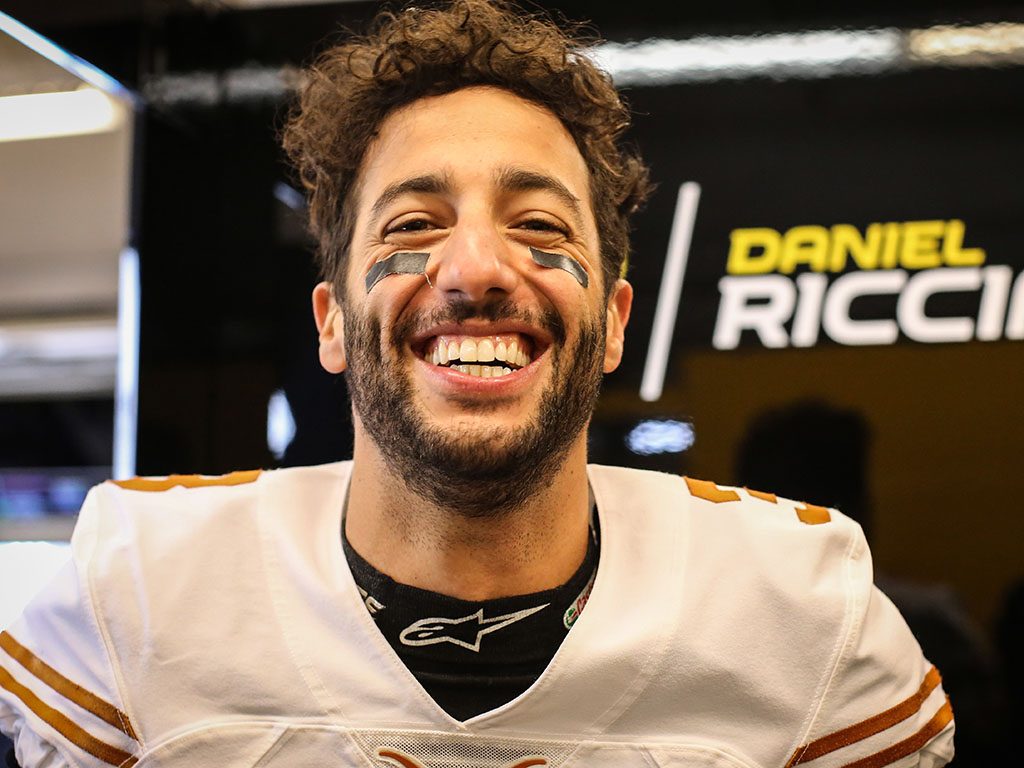 Ricciardo is no stranger to American Football either. In fact, Ricciardo and Verstappen got the chance to train with the Del Valle Cardinals American Football team ahead of the 2017 United States Grand Prix.
We know Charles Leclerc is a football fan and often would have a kickabout in the paddock with former Ferrari team-mate Sebastian Vettel.
And as we can see here, Ricciardo was also happy to get involved.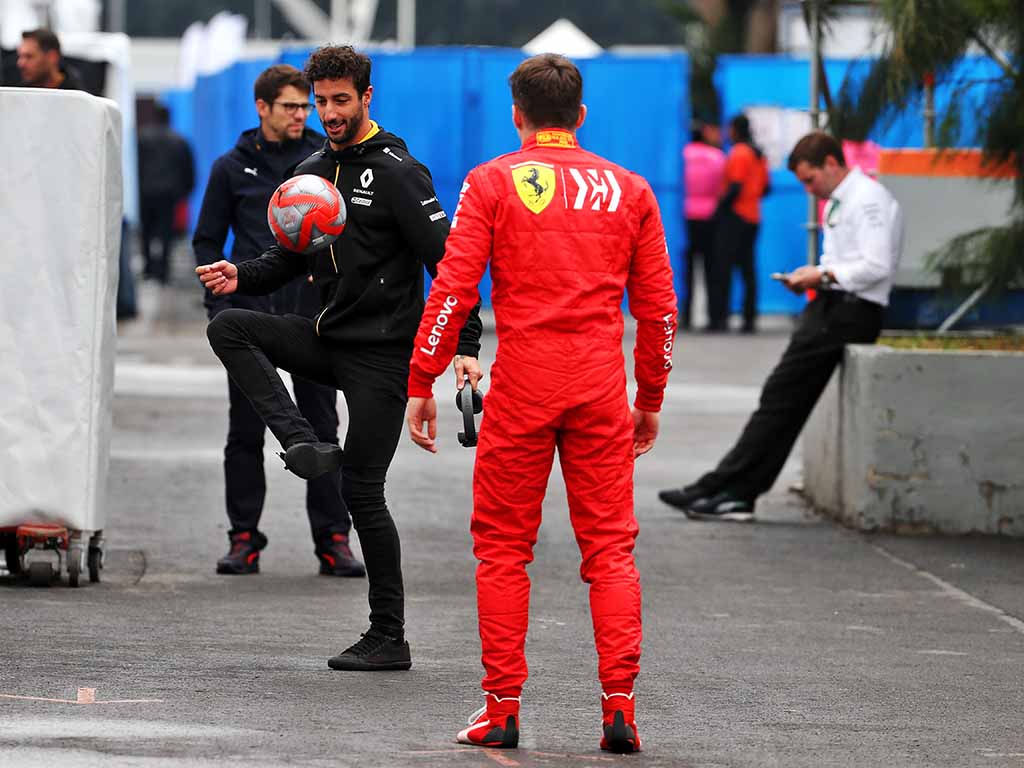 We all hope that the 2021 season will begin with Ricciardo's home race, the Australian Grand Prix, even though the rumours are growing more and more concrete that it will be at the very least postponed.
Wishing Daniel all the best with his new team. Can't wait to compete against the papayas again!@danielricciardo @McLarenF1 pic.twitter.com/S39g1iRjhX

— Renault F1 Team (@RenaultF1Team) January 4, 2021
But whatever happens, Renault were keen to wish Ricciardo well for the next stage of his career.
Follow us on Twitter @Planet_F1, like our Facebook page and join us on Instagram!