Hear the one about Danny Ric and his big…?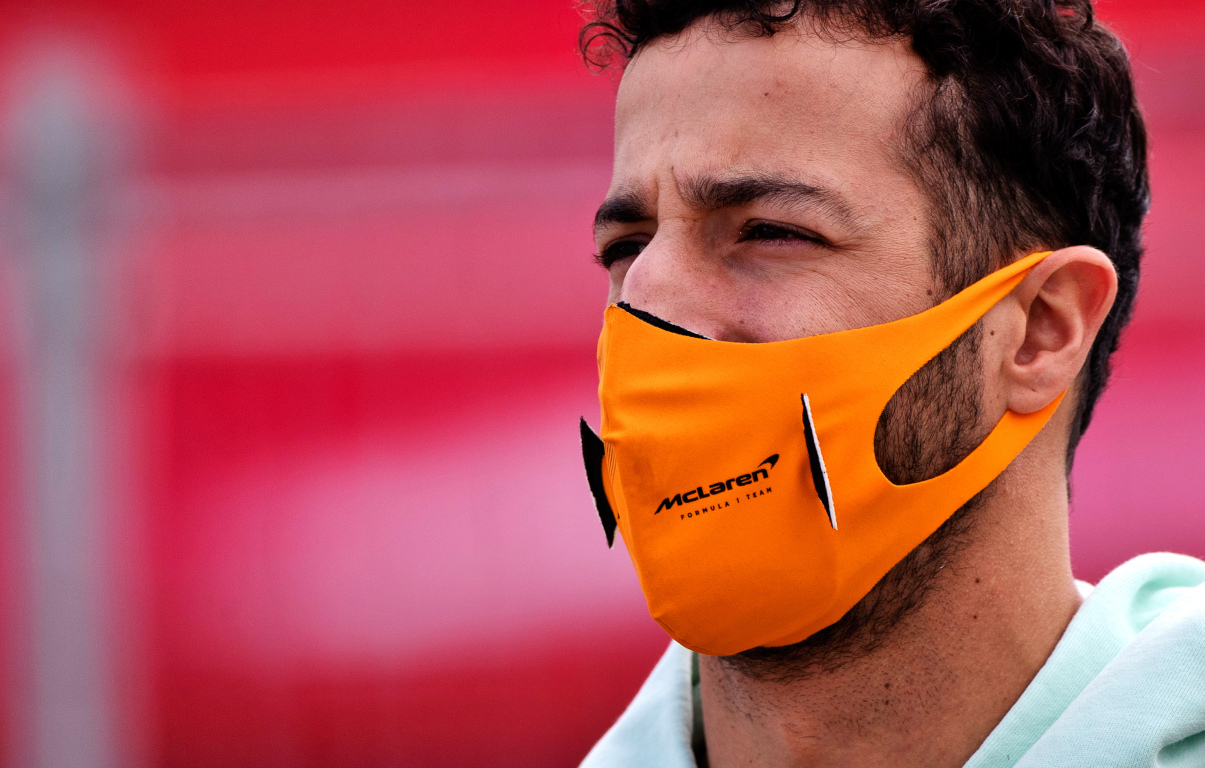 Daniel Ricciardo is always up for a laugh but eventually went for a "thank you, goodbye" after one fan got a little bit too personal.
The Aussie recently spent a bit of time doing a Q&A with Ziggo Sport, answering questions sent in by fans.
Laura was keen on getting a rumour, one we have to be honest we'd never heard of, clarified.
"Do you believe the story of the length of your nose? There is gossip about the length of your nose. It has something to do with the other," was her question as read out by Ziggo according to Australia's FoxSports.
Ricicardo played it off in style.
"Ah yes!" he said, "big nose… big toes!"
But Ziggo wanted to know, "is it true?"
Ricciardo replied: "Maybe after F1 I get into another career, and then… (laughing) Stop. Stop.
"But I am happy and comfortable with myself. Thank you, goodbye!"
This isn't the first time that Ricciardo's conversations have gone below the belt.
Two years ago Ricciardo was in a press conference with his now team-mate Lando Norris and reigning World Champion Lewis Hamilton.
Initially discussing moustache, Norris mentioned that he "can't do much better" growing facial hair at which time Ricciardo asked the teenager if he had, let's say, other body hair.
And so it went…
I will never get tired of this moment in an interview where Daniel Ricciardo asks Lando Norris if he has pubes and Lando just cries laughing. Honestly one of my favourite clips. 🤣🤣😂😭pic.twitter.com/VEdlQzZ2Wh

— Yuni (@_thefailedjedi) December 13, 2020
View the latest Daniel Ricciardo merchandise on the official Formula 1 store
The McLaren driver is preparing for round three of the 2021 championship, the Portuguese Grand Prix.
Asked ahead of the race weekend if he would be joining the three-day boycott of social media in a stand against online abuse and racism, he said he was "certainly considering" it.
He added: "Obviously if it helps, like all things, raise awareness and spread the message I'll put it out there, and hold some with a bit more accountability for sure.
"I think that's important. It's like when you grow up, if you don't have something nice to say then don't say it at all and sometimes it can be that simple."
Follow us on Twitter @Planet_F1 and like our Facebook page.