Ricciardo's Monza win 'biggest moment of my career'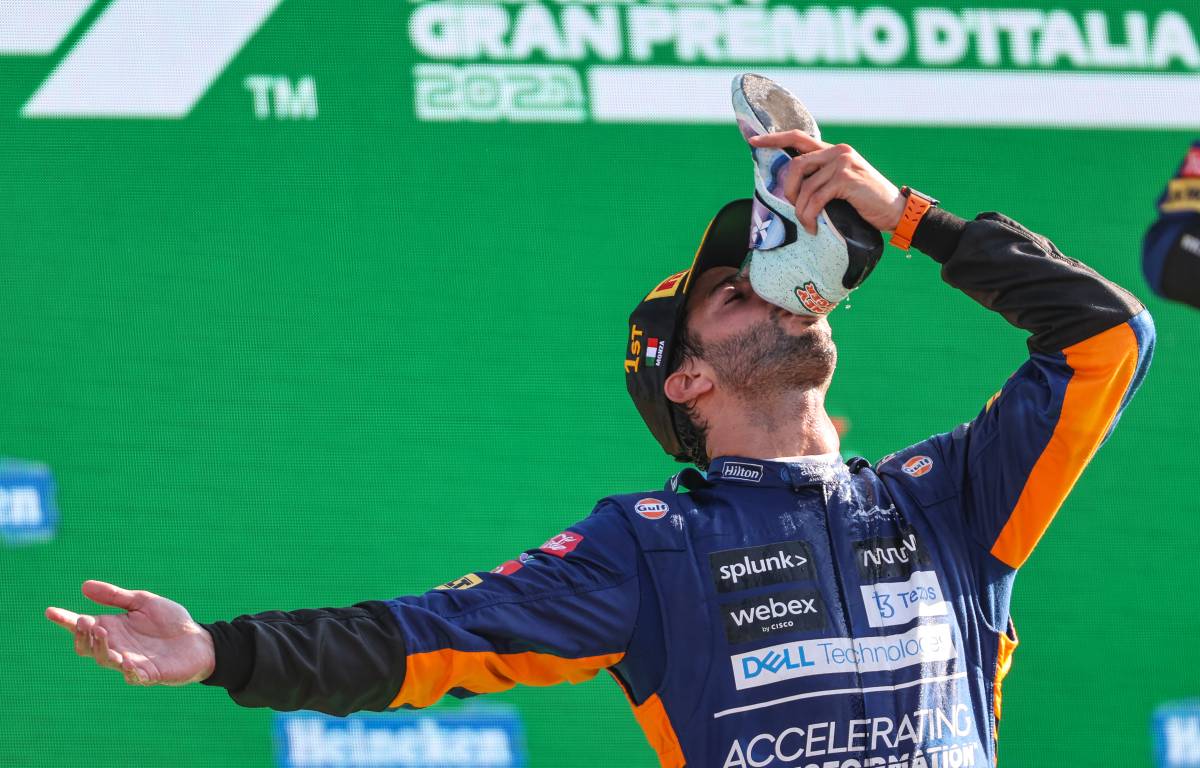 Not only was winning the Italian Grand Prix the highlight of Daniel Ricciardo's 2021 season, he also now sees it as "the biggest moment of my career".
Ricciardo was able to perform one of his famous 'shoeys' on the photogenic podium at the iconic Monza circuit after taking his first victory for McLaren, heading a team one-two as Lando Norris followed him home.
In a campaign when the Australian struggled to get to grips with the MCL35M after moving from Renault, the triumph stood out as a result even more vividly than the papaya-liveried McLaren does among its competitors on the grid.
And placed alongside the seven race wins Ricciardo achieved for Red Bull between 2014 and 2018, the 32-year-old has put his eighth in Formula 1 right at the very top of the pile.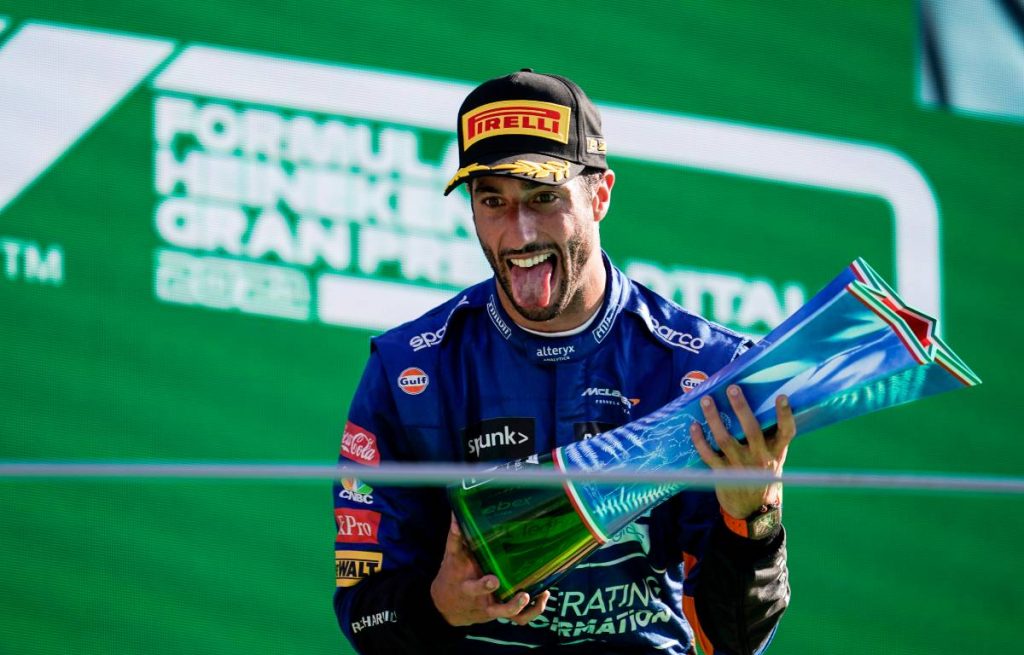 Asked for his "proudest moment" of last season, Ricciardo, quoted by Formula1.com, unsurprisingly said: "I have to go with Monza. But that's not just because I won the race.
"It's more the fact I'm sure 99% of people would not have put me down to win a race last year, so that's why I'm most proud of that moment. I found a way to overcome some of the lows and make the most of the opportunity when it came.
"The more time that passes since Monza, the more I actually realise the effect of that. And I really do think it was the biggest moment, win, race, day of my motorsport career."
At the other end of the happiness spectrum, Ricciardo also looked back on the tougher times in his first campaign for McLaren which, he says, were even more difficult than when he was coming to the conclusion in 2018 he needed to leave Red Bull for the good of his career.
"For me, some of the low days last year weren't for a lack of trying, so in a way I don't regret anything either," he said.
"I don't feel like I could have tried any harder. If I felt like I hadn't given it my all then maybe I would have some regrets, but I don't. So yeah, no regrets, just memories…those words were my first tattoo, actually.
"The second half of 2018 had its challenges…but last year as a whole, yes, absolutely. Thinking about the first half and then the highs, it's been pretty wild.
"I certainly reflect on the second half of the season much better than when I was reflecting back in August."
Season review: Slight step in the wrong direction for McLaren
This season was a step in the wrong direction for McLaren.