'Daniel Ricciardo looked a broken man at the Belgian Grand Prix'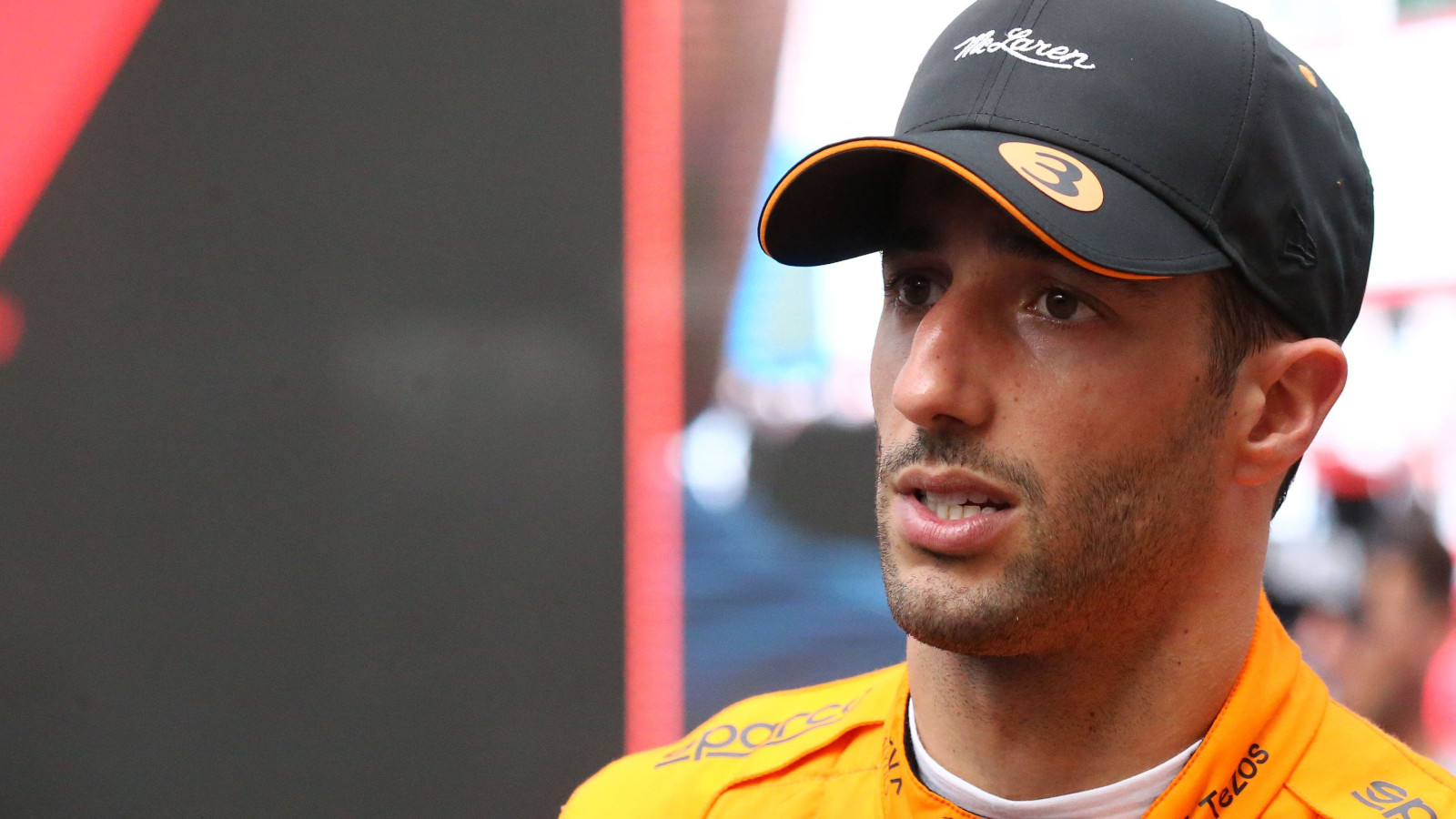 Daniel Ricciardo looked a "broken man" to Martin Brundle in Sunday's Belgian GP, the former driver questioning whether the Aussie really wants to continue in Formula 1 next season.
After months of speculation, McLaren announced in the build-up to the Spa race that Ricciardo would be leaving the team at the end of this season.
The Aussie has agreed to end his contract a year early, McLaren reportedly paying him out a rumoured $25 million.
Some of that, it has been reported, will be paid back to McLaren if Ricciardo secures another seat for next year's championship, the driver saying he is open to offers "under the right circumstances".
But Brundle feels there was no sign that he wants to continue in his Belgian Grand Prix performance.
Despite not making it into Q3 on Saturday, Ricciardo was elevated up the order when grid penalties were applied to several drivers including his McLaren team-mate Lando Norris.
Ricciardo jumped up to seventh, Norris fell down to 17th and yet he was the better placed McLaren driver on Sunday.
The Briton raced his way 12th, making up five places, while Ricciardo dropped all the way down to 15th.
Brundle says he looked a "broken man".
"I'm not enjoying watching Daniel," he said on Sky Sports.
"It's painful isn't it. I consider him a friend and I rate him massively as a person and a racing driver.
"If I was McLaren I would have been doing the same thing because he's struggling to get pace and you can't take that for another 18 months. I would have done exactly the same thing. How they've done it — they've made an agreement, this is a tough business.
"Daniel didn't convince me that he wanted to stay on the grid, that he wanted to go to Alpine or anywhere else.
"I think he potentially does, but I saw a bit of a broken man, I didn't see 'I'm going to win a race this year, I am going to be on the grid next year. I'll show them they've made the wrong decision here'."
If you're ever looking for a side gig outside of @F1 let us know @danielricciardo! pic.twitter.com/kONQrOIZ3B

— Matchbox Twenty (@MatchboxTwenty) August 23, 2022
Ricciardo has been linked to a return to his former team Alpine, team boss Otmar Szafnauer saying he is open to that while Haas have also been mentioned.
However, that comes with mixed comments from Guenther Steiner, the team boss either talking up Ricciardo or questioning why Haas would want him.
Former driver, David Coulthard, has also questioned whether Ricciardo is still hungry for success.
"I don't think drivers lose their speed, whatever age they are, it's just they lose the need," he said during Channel 4's coverage at Spa.
"It's whether he's just lost that raw youthful hunger that he had when he first arrived in the sport?"