Ricciardo clarifies 'sh*t' comment said at 2022 car launch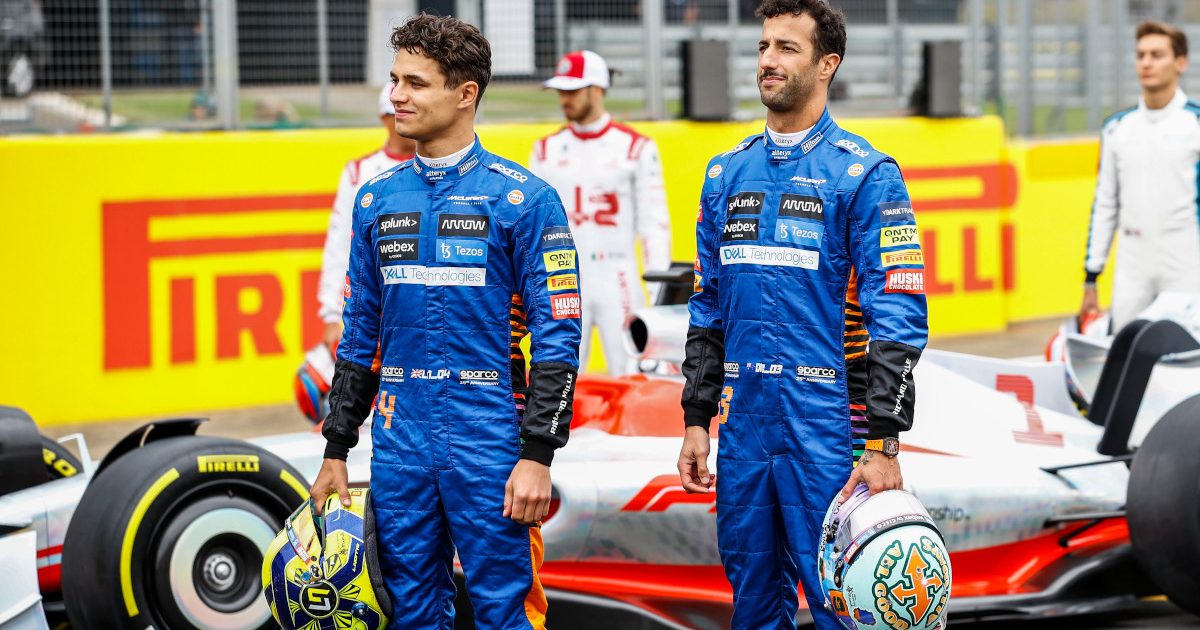 Standing in front of Formula 1's newly-launched 2022 car, Daniel Ricciardo said the words "terrible" and "shit" but the Aussie insists he wasn't referring to the car.
After months of mock up pictures, Formula 1 took the covers off a life-size model of next year's car, with all its new bits and bobs.
The sport is moving to ground-effect aerodynamics, which means the cars will have a completely new design with futuristic wings but simplified aerodynamics.
The model was shown to the drivers on the pit straight at Silverstone on Thursday with all 20 surrounding the car for a photo op.
As the world waited to hear what the drivers thought, McLaren's Ricciardo was heard saying: "Yeah, no it's terrible. It's shit, it's worse."
The Aussie, though, insists he was not speaking the car.
The future is here 🙌

And it's definitely stunning 🤩#F1 #F12022 pic.twitter.com/kkSehko0fe

— Formula 1 (@F1) July 15, 2021
View the latest Daniel Ricciardo merchandise on the official Formula 1 store
"I was probably talking about something else because to be honest we were talking about quite a few things," said the Australian.
"To be honest I do not recall saying anything like that because I actually thought it was pretty cool.
"I wouldn't have been that aggressive to it, maybe it was the paint scheme, but I wouldn't have said that about it [the car]."
He added: "I'm actually curious now. Was I standing next to Lando? I don't swear around Lando because he is still quite young. You have got me there.
"I will clarify that I definitely didn't think it was shit.
"I was actually quite okay with it and I think I mentioned something about liking the rear.
"Anyway there is no negativity around the new car here."
Ricciardo in fact likes the new design, especially the rear.
"I like the rear of it," he said. "The rear looks pretty old school, it reminds me of 2008, with that style, which is cool.
"The front is very different, but like all things, the more you stare at it, the more normal it will start to look."
Follow us on Twitter @Planet_F1 and like our Facebook page.