Ricciardo forced into 'left-hand launch' at Dutch GP
A clutch problem for Daniel Ricciardo meant he had no choice but to adapt and start the Dutch Grand Prix left-handed.
As a right-handed driver, Ricciardo's preference is the clutch on the right, but once he lined-up on the grid for the race start, he could not engage it, saying "I can't get first gear, it went into anti-stall," over team radio.
Fortunately for Ricciardo, there is a clutch paddle on both sides of the steering wheel, and the left one came to his rescue.
That being said, it was not exactly a natural transition to make.
"We have two clutch paddles, you have your preferred one and if you are right-handed you would probably choose the right-hand one for the start, that one chose not to work," Ricciardo told The Race.
"I was on the grid stressing because it was not engaging, so I thought I had a gearbox problem. I was waving my hands and thinking I would have to get pulled off the grid.
"I tried the left one and it worked, so I'm trying to figure out how to do a start with my left hand."
Asked if he practices starts with the left clutch paddle, Ricciardo replied: "I should.
"In Monaco, you are forced to do it exiting the pits because you are turning the other way and it is easier with your left hand to turn the wheel.
"I will practice it a few times."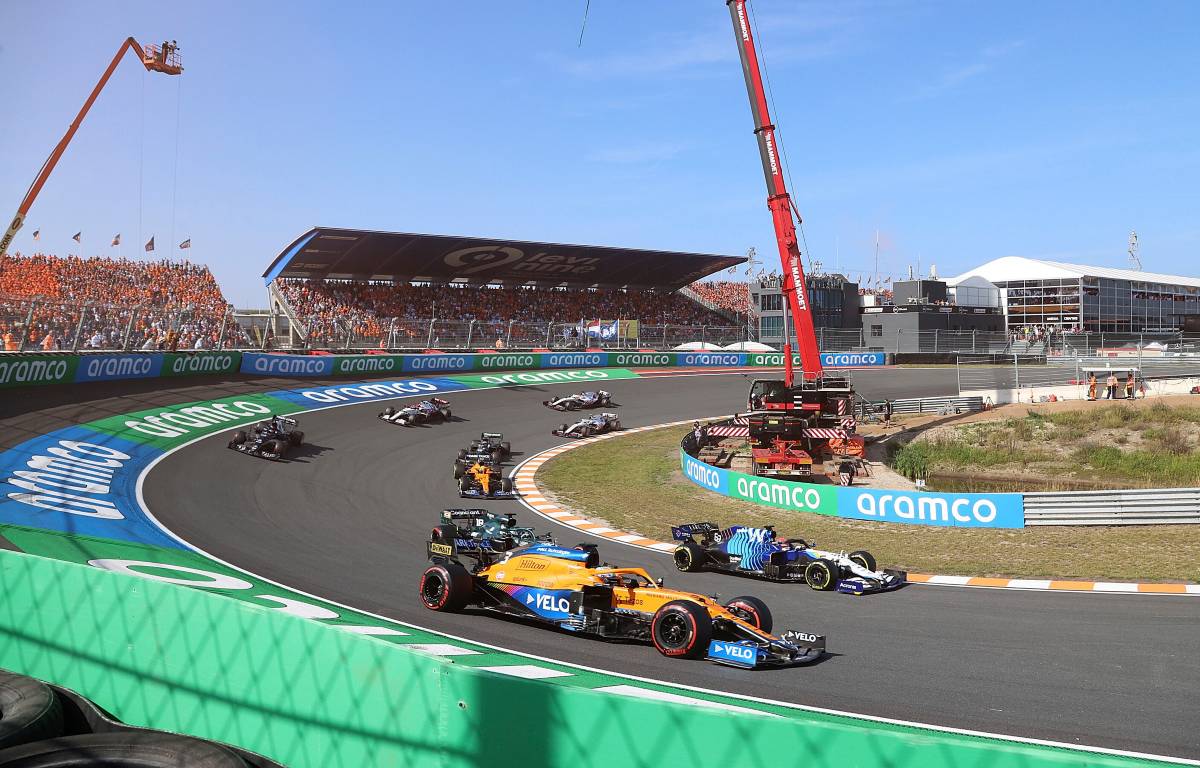 View the latest Daniel Ricciardo merchandise on the official Formula 1 store
Starting from P10 Ricciardo did not suffer greatly from that unfamiliar launch procedure, though he did lose a place at the start to George Russell in the Williams.
Aston Martin's Lance Stroll also made a pass at Turn 1, but Ricciardo recovered quick to re-pass the pair and also overtake Antonio Giovinazzi on that opening lap.
By this stage he was running P9, though ultimately he missed out on a points-paying position to McLaren team-mate Lando Norris, who beat him to P10.
Team orders were issued by McLaren as Ricciardo obligingly let Norris through, with the aim of them then hunting down Alpine's Fernando Alonso and Esteban Ocon.
Ultimately though Ricciardo's task became holding up the rapid progress of Red Bull's Sergio Perez who had started from the pit lane.
Sadly Ricciardo's resistance lasted only a few laps, and Perez would go on to pass Norris on his way to finishing P8.
"With Perez, I tried to hold on but he was quick. In hindsight, I could've probably run him off the track, but it was a matter of time until he got around," Ricciardo explained.
"We tried a strategy to help the team and Lando but I don't think it worked. We will try and analyse that now and see what we could've done better."