Ricciardo: Booing fans must remember drivers 'human beings' too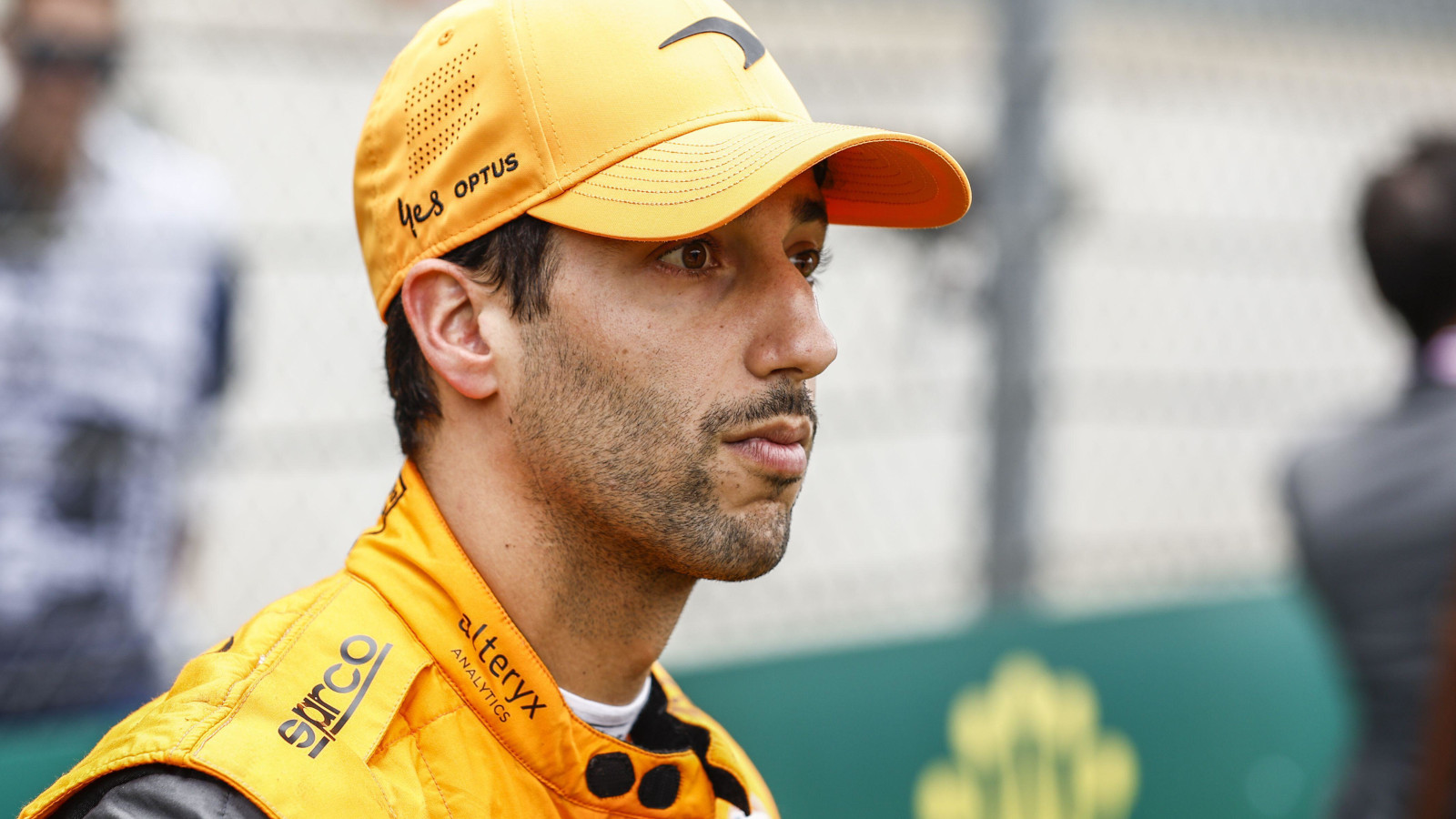 Conceding there will always be fans who are "for and against" a driver, Daniel Ricciardo says spectators cheering for an accident is not something he ever wishes to see.
The behaviour of some Formula 1 fans has made headlines in recent weeks as Max Verstappen was jeered by the crowds at Silverstone and, one race later, cheers broke out at the Red Bull Ring when Lewis Hamilton crashed in qualifying.
Both drivers have spoken out against the behaviour, with Verstappen saying people who heckle drivers "are not really F1 fans".
But while Ricciardo acknowledges the booing unfortunately does go along with supporting one driver over another, cheering for a crash is not on.
"I think an accident, that falls into a bit of a different kind of territory when…for sure, rivalries are great," he said to Motorsport.com. "And the Lewis/Max one, especially last year, was awesome.
"It's like any sport, you will always have for and against. And so I think on-track battles and that, to be cheered or whatever, is cool.
"I've never been a fan of booing, so I don't condone booing. But of course, you'll have the ones you like and the ones you don't necessarily root for.
"But I think in an accident, you wish not to see it."
So, #F1 in 2022 has now reached its halfway point…

Let's have your mid-season thoughts on:

– Best driver
– Worst driver
– Most improved driver or team
– Biggest surprise of 2022 so far 🤔 pic.twitter.com/KLJgDzkixO

— PlanetF1 (@Planet_F1) July 14, 2022
"I'm not going to control the grandstands and all of their emotions," the McLaren driver continued. "In terms of the rivalry and that, it obviously does make the sport, and the fans getting behind their driver. That's good to see.
"But I guess there's probably a time and a place and that's not something I would wish to see. And even obviously when we are not involved, and I'm happy not to be involved in a situation like that.
"We are human beings and I think people have to remember that sometimes."
Ricciardo reckons the booing or cheering is often the case of mob mentality, but there comes a time when people should grow up.
"It's easy when you're in the crowd all day and obviously have had a few beers and that, and if the guy next to you does that then you think it's okay that you can do it," he added.
"But I feel like you get to an age when you also get mature and you realise okay, those things I did when I was 15, I shouldn't be doing as a 30-year-old man. So you kind of just have to be a little more sensible."
F1 drivers and officials condemn abusive behaviour
Multiple reports of racism, homophobia and sexual harassment plagued the Austrian Grand Prix weekend.