Ricciardo confirms Ferrari talks before Sainz deal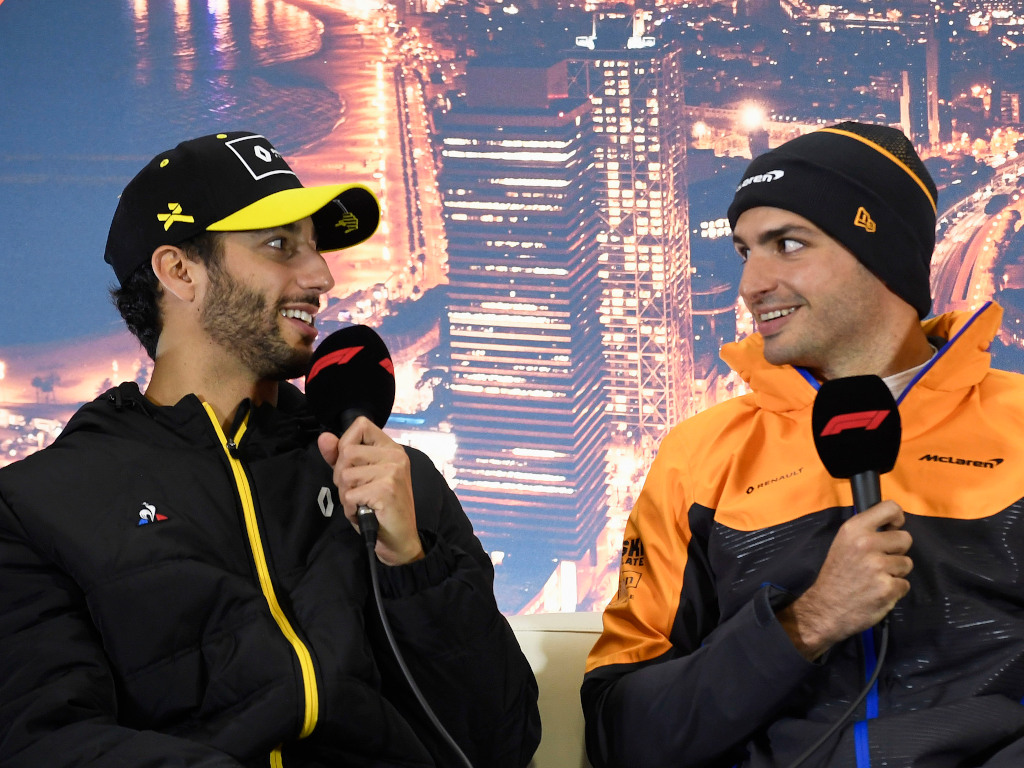 Daniel Ricciardo has confirmed that he was in talks about joining Ferrari up to the point that they signed Carlos Sainz for 2021.
After Sebastian Vettel announced that 2020 will be his last season with Ferrari, both Ricciardo and Sainz were the drivers most strongly linked with that second seat alongside Charles Leclerc.
Ultimately they went with Sainz for 2021 while Ricciardo will leave Renault to take the Spaniard's McLaren seat.
But Ricciardo confirmed that he was also in talks with Ferrari, but he expects Sainz to be a "good fit" for the team.
"There have been discussions already from a few years back. And that continued all the way through to now. So yeah, I won't deny that," Ricciardo told CNN Sport.
"But obviously it's never really come to fruition. I try not to get emotionally caught up in any kind of situation.
"I see how Carlos is a fit for the team. So, I don't really look at it like 'Why not me?' I just look at it: Yeah, Carlos had a very strong 2019. Yeah, he's a bit of hot property right now, and I guess it's a good fit for where they are at."
Ricciardo joined Renault from Red Bull for the 2019 season, but finished a disappointing P9 in the Drivers' Championship.
But the Aussie insists that his decision to move on before his second season with the team had even begun was not an escape, in fact talks with McLaren had been ongoing since 2018 or earlier.
"There wasn't any moment, which was like a light bulb and said: 'Yes, that's what I need to do,'" he explained.
"Equally, there wasn't something I saw in McLaren, which created that or there wasn't something in Renault, which created the moment of 'I have to move on'.
"The discussions with McLaren go back to even before, I guess, 2018, and I guess continued over time. Obviously it's not an overnight decision. I put a lot of thought into all of it, but yeah, not easy. I guess to compare as well the two I don't think that's fair."
Ricciardo also dispelled the rumours of tension between he and Renault after the announcement, even though team principal Cyril Abiteboul has taken a few swipes at McLaren and Ricciardo himself.
"I certainly know that I still owe a lot to Renault and I want to do that, not only for myself, but for them," he said.
"And after the news, it was actually really nice. I received a lot of positive feedback from people in the team.
"And I know that they're excited for me to fulfil the rest of the year with them, try and do as best as possible and hopefully win as many races as possible."
Follow us on Twitter @Planet_F1 and like our Facebook page.