How Daniel Ricciardo played a crucial role in helping Alfa Romeo secure P6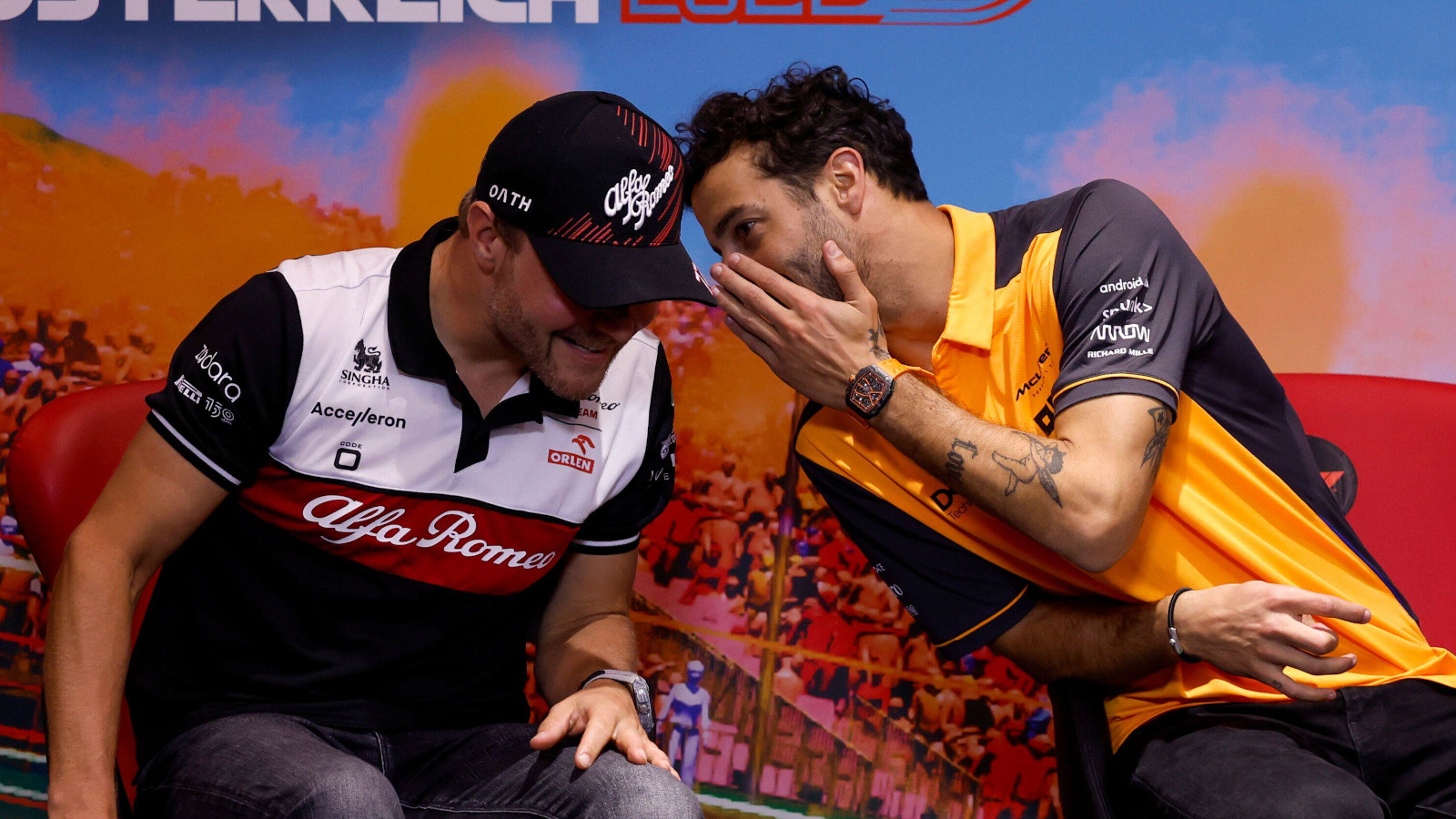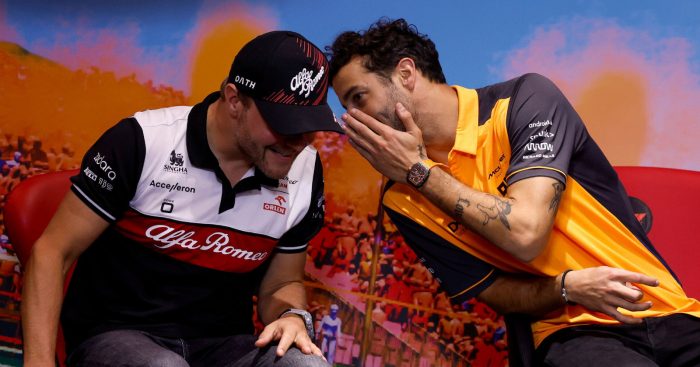 Beating Aston Martin to sixth place in the standings, Alfa Romeo's head of trackside engineering Xevi Pujolar says the "very impressive" Daniel Ricciardo played a pivotal role in that in Abu Dhabi.
Despite both Aston Martin drivers scoring points at the season finale, Lance Stroll eighth with Sebastian Vettel P10, and neither of the Alfa Romeo team-mates inside the points, it is the latter who finished sixth in the Constructors' Championship.
Both teams were left tied on 55 points, Alfa Romeo ahead by virtue of Valtteri Bottas' P5 at the Emilia Romagna Grand Prix.
It could, however, have been a very different story had Vettel managed to overtake Ricciardo in the final laps at the Yas Marina circuit, the German crossing the line 0.6s behind the McLaren.
Asked if he was surprised Aston Martin didn't ask Stroll to hold up Ricciardo to bring Vettel into play a bit earlier and give him more time to attack Ricciardo, Pujolar told the media including PlanetF1: "I don't know what they were trying to do.
"But I think for us the only thing I can say is that Ricciardo has done a very good job for us, and very impressive.
"Very impressive because he didn't have the DRS for many laps as did Vettel behind. And he was defending really well.
"So today, he has been part of our strategy."
That strategy included a long opening stint for Bottas, the Finn running 30 laps on the hard tyres before pitting for mediums.
Bottas concedes it was a "defensive" strategy, one aimed at playing with the "green cars".
"I think ultimately we didn't have that much pace but also my strategy was very defensive so just always trying to be good towards the end of my first stint, and when the green cars come through we wanted to play with them," he said.
"In the end it was too close with the points but I'm so glad we got it.
"[The hard strategy was] to wait for the Astons to stop and come through, and then we make their life difficult."
With P6 worth about $10million more compared to P7, Guanyu Zhou revealed Alfa Romeo went into the grand prix willing to "sacrifice" positions to McLaren and Alpine so that they could beat the Aston Martins.
"The whole race was quite clear with the situation," Zhou said. "if we can't beat them on track then we sacrifice the positions to let the McLarens and Alpines clear that window.
"So that was the case today. I stopped early, while the tyre was still fresh, but then we could be undercut by Sebastian and Lance, then we try to basically hold them up as much as possible to make a more clear window for others.
"I think it was very important that we were able to achieve that. We really gave everything out there today, and really happy for the team.
"Considering where we were in qualifying, Valtteri had to really try something extremely risky, a gambling strategy, while on my side I was trying to just stay up there and see if we can make a difference.
"After lap one, we always kept very similar position and that's the best we could do.
"So in the end, it was super close, equal on points but I knew that every small margin makes a difference. It's really important for the team for next year."
Read more: Conclusions from F1 2022's season-ending Abu Dhabi Grand Prix