Handed a stark reminder of the dangers of F1 racing when Romain Grosjean suffered a fiery crash in Bahrain, Daniel Ricciardo concedes "danger" is one of the reasons drivers get into racing.
Grosjean miraculously walked away after crashing on the opening lap of the Bahrain Grand Prix, his Haas splitting into two as it pierced the Armco barrier.
Bursting into flames, it took the Frenchman 28 seconds to free himself from the flaming wreckage.
He suffered burns to his hands while also requiring surgery on a torn tendon.
The accident, and Grosjean walking out of the flames, was shown repeated as the rest of the field waited for the barrier to be repaired and the race to be restarted.
Ricciardo wasn't impressed with that, calling it "Hollywood" coverage, adding that the crash was not entertainment.
The new McLaren signing, though, does acknowledge that danger is part of the allure of the sport for many of the drivers.
"I think some drivers can be a little bit… I don't know if it's proud or scared… to change the sport from a safety point of view," he told Sky F1, "because to be honest it's why we grew up loving the sport.
"We started racing go-karts from a young age because it was dangerous, because it was a little bit rebellious.
"It was wild, it was fast and it gave you a good spike of adrenaline.
"I think we have always loved that element of it but at the same time none of us want to get killed doing this.
"Unfortunately you need at some times incidents to really raise the alarms for some drivers."
Formula 1's most recent tragic accident was in 2014 when Jules Bianchi lost control of his Marussia in very wet conditions at the Japanese GP, colliding with a recovery vehicle.
He passed away 17 July 2015 having never regained consciousness.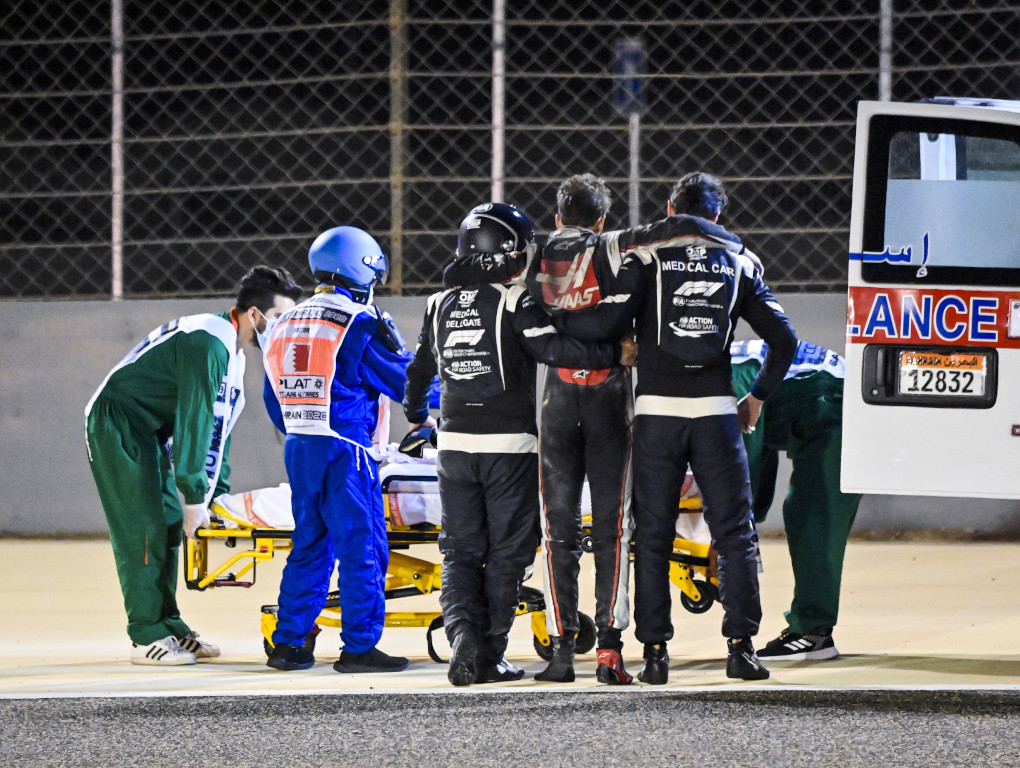 Sign up to the official Formula 1 store and save 10% on your first order!
Grosjean suffered burns to his hands in the crash and last week Wednesday revealed that he is finally able to go without pain medication for his injuries.
"First day since the 29.11.20 without pain killers," he wrote on social media. "So far so good."
First day since the 29.11.20 without pain killers. So far so good 💪

— Romain Grosjean (@RGrosjean) January 20, 2021
Follow us on Twitter @Planet_F1 and like our Facebook page.