Daniel Ricciardo takes defiant stance amid uncertainty over McLaren and F1 future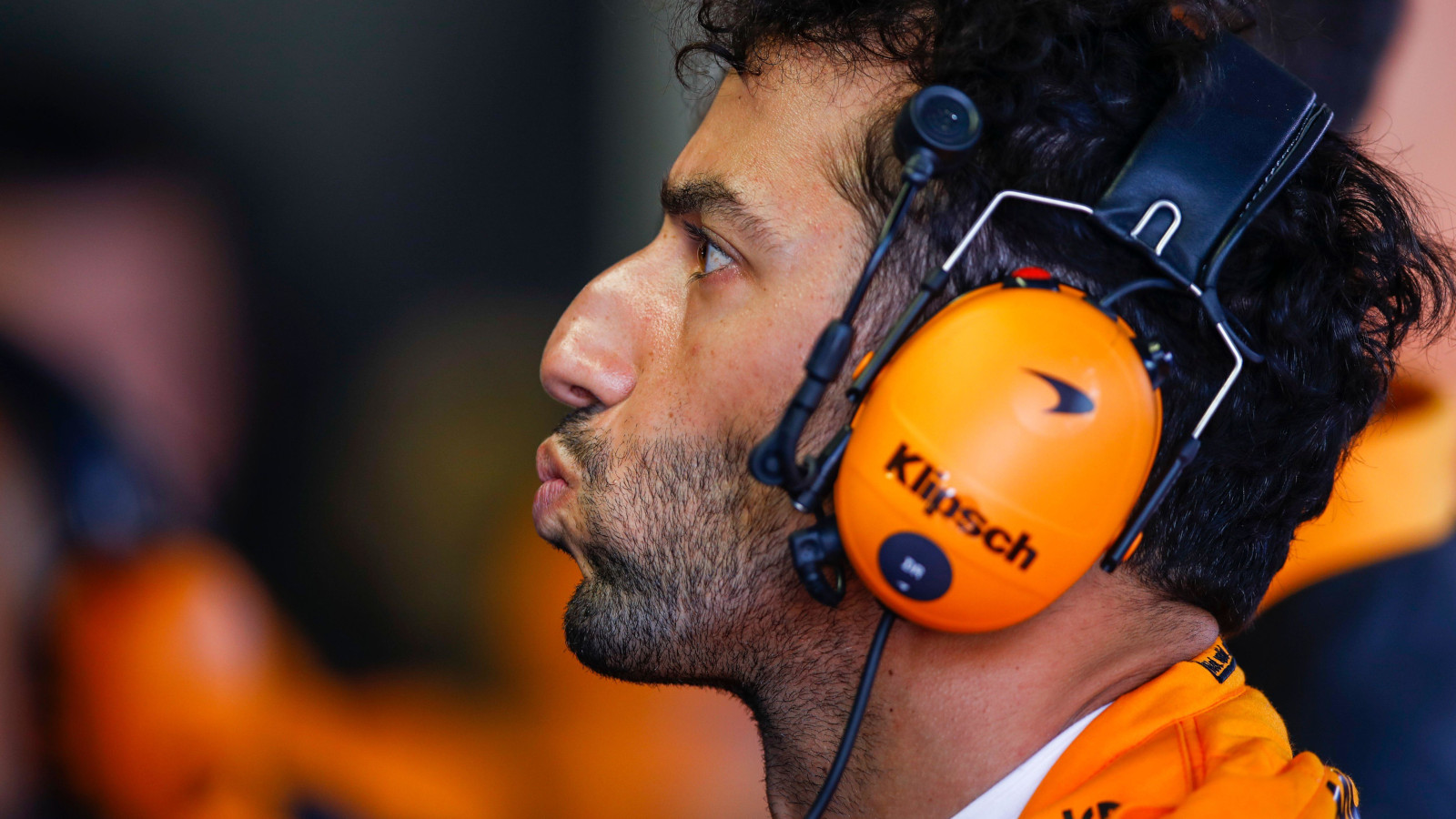 Daniel Ricciardo says F1 still "really gets me jacked" in his first interview since speculation intensified that he is about to be replaced at McLaren.
What he hoped would be a relaxing summer break away from the stresses and strains of Formula 1 instead has had Ricciardo in the headlines, ever since his former Red Bull team-mate Sebastian Vettel announced his retirement on the eve of the Hungarian Grand Prix weekend.
An increasingly bizarre chain of events followed as Fernando Alonso was named as the German's successor at Aston Martin, before Alpine announced the following day the Spaniard would be replaced by their academy prospect Oscar Piastri.
However, the young Australian refuted that declaration on social media within a couple of hours amid reports he was set to join McLaren in 2023 – in place of Ricciardo.
Daniel Ricciardo saga shows brutal nature of F1
Daniel Ricciardo is facing a year on the sidelines if he cannot secure another F1 seat away from McLaren.
McLaren have yet to comment, but Alpine team principal Otmar Szafnauer has predicted the tug-of-war over Piastri's services will end in court.
Thus, from day two of the hiatus, Ricciardo, if he has checked out the news, will have been aware about the rumours surrounding his future.
In an interview with Australian website Speedcafe, the 33-year-old did not discuss the speculation directly but did reaffirm his commitment to the sport in which he has raced since 2011 and won eight grands prix.
The reason, of course, why Ricciardo's position at McLaren is thought to be in jeopardy next year is because he has been largely outperformed since the start of 2021 by team-mate Lando Norris, with the obvious exception of an Italian Grand Prix victory not long after last year's summer break.
Asked what continues to keep him motivated, Ricciardo told Speedcafe: "There's certainly a few things. I believe I still thrive off it because I still believe I belong [in Formula 1] and can do it. That's what really gets me jacked.
"And the love of it, as well as knowing any weekend it could be there, it could be around the corner.
"Monza last year…a week before at Zandvoort nobody was predicting that, not even myself, so even just the thought of a weekend like that could be one week away, it's pretty cool."
How long will Daniel Ricciardo continue racing in F1?
If indeed McLaren do oust him in favour of Piastri, would Ricciardo seek another team or come to the conclusion his time is up?
He desperately wanted to be a World Champion like compatriots Jack Brabham and Alan Jones, but has never been able to win races consistently enough in a Mercedes-dominated era to establish himself as a real contender. Unfortunately, it looks as though that ship has sailed.
The question is whether he and Alpine would fancy a reunion, for Ricciardo left the team when they were branded as Renault in 2020 to join McLaren.
The fact the hierarchy at the French outfit has changed markedly since then – it has the feel of a completely different team – could be encouraging.
Certainly the way he has spoken in this new interview indicates Ricciardo feels he is not yet done with F1 and has another couple of years in him – and he also realises how fortunate he is to have it for a job.
"Like, the competition…it has to be one of the only sports in the world where there's only 20 people doing it," said Ricciardo.
"The competition is such like a small 0.001 per cent of a group. So to be able to not only be part of that group but to compete inside that group, that's such a unique thing in itself. And so I love that."
And he also derives huge satisfaction when – as has been the case all too infrequently of late – things go according to plan.
"The truth is, the highs you get are just so high because so much goes into it," said Ricciardo.
"Of course you take risks. Like to win a race for example, you haven't gone for a Sunday drive, you've put it all on the line, the team have, you've pushed your body mentally and physically.
"So then the high and the reward is pretty amazing and pretty spectacular."