Daniel Ricciardo explains his 'how the f**k's that happened' driving problems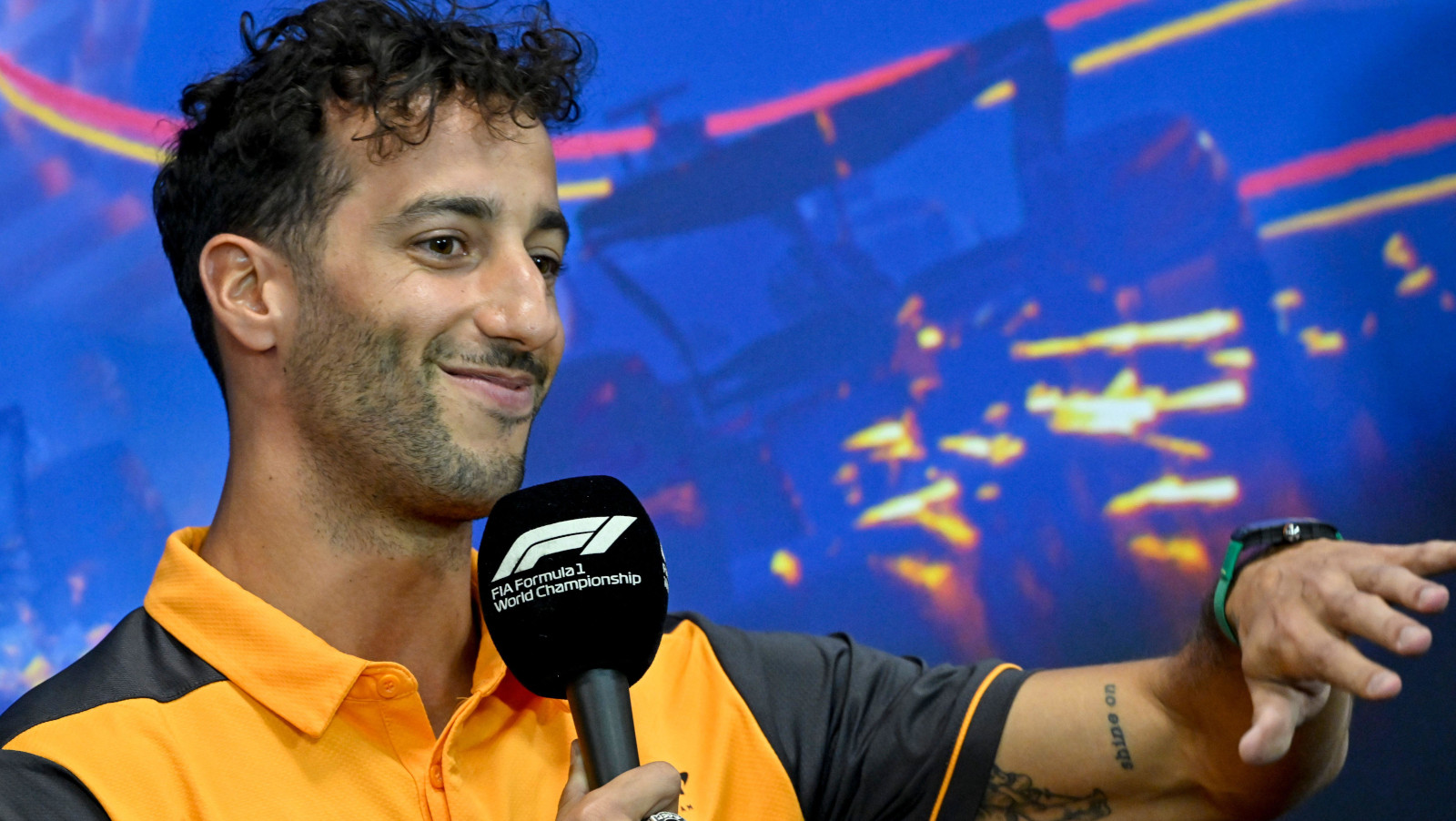 Leaving McLaren after two difficult seasons, Daniel Ricciardo says he's just never managed to dial in the Woking team's F1 cars and is often left thinking "how the f**k's that happened".
Joining McLaren in 2021 after two seasons with Renault, two mediocre seasons it must be said, Formula 1 awaited the return of the late-braking Honey Badger.
It was not to be.
Ricciardo struggled to get the most out of the McLaren MCL35M, falling behind team-mate Lando Norris although he did beat the Briton to a surprise Italian Grand Prix victory.
The Aussie had hoped that 2022 with its all-new ground effect aerodynamic cars would not only level the playing field with his team-mate but perhaps even see him surge ahead.
Instead he's fallen even further behind.
With just five points-scoring finishes this season, 29 points in total, Ricciardo is lagging well behind Norris with his 14 top-ten results and 101 points.
The Aussie concedes the McLaren is just not working with his driving style.
He explained the situation to The Race, saying: "You're approaching a corner, and in a way, [normally] your mind is already on the exit of the corner.
"But a lot of the time, it's like 'OK, I'm driving in the braking zone', 'now I'm driving in the turn-in area', 'now I'm driving in the throttle phase'.
"It's like I'm taking the corner in five steps, when in a way you should approach it like one.
"But I'm waiting, reacting, and it's been hard for me to know what I'm going to get by the time I get to the apex.
"And the times where I do try to put the trust in it and not overcomplicate it, I'll get to the apex, and be like, how the f**k's that happened? Why am I here? Why is my trajectory that?"
Even trying to duplicate what Norris does hasn't worked for him as while he can see what the Briton has done, he admits he "can't do it" himself.
"Obviously, we have so much data, and I'll watch Lando's onboards as well," he continued. "And I'll see sometimes what he's able to do, and I'm just like, 'OK, I can see it, but I can't do it'. And I'm like, why won't it just rotate, or do that?
"The race pace as well, that's been one where normally things balance out, if you can't maybe get the peak in the car in one lap in qualy, by the race, it should kind of settle and yet sometimes the race pace I'm like eight tenths a lap slower. And I'm just like, how?
"When you're not on the limit of the car as well, that's a bigger concern for me. And even in debriefs, you'll hear from Lando 'oh this stint of the race, I could really feel the car was working there, it kind of came alive' where I'm just like… I never had that feeling.
"At times, I'm just like, something's up. This isn't normal. But obviously, we haven't really got on top of that."
Daniel Ricciardo's long goodbye to F1
No matter how much Zak Brown "hated" saying goodbye to Ricciardo, it was the right thing to do.
Racing for Red Bull from 2014 to 2018 Ricciardo featured on many a list as a future Formula 1 World Champion, the Aussie twice finishing on the season's podium.
But with Max Verstappen arriving on the scene, and quickly emerging as Red Bull's favourite favourite, Ricciardo moved to Renault, unsuccessful, and McLaren, even more so.
One cannot blame him for trying, for seeking pastures less Verstappen-ed, but in hindsight his decision to leave was the wrong one and escalated his F1 demise.
Brown recently said of his talks with the Honey Badger: "It's probably the toughest thing I've had in my time in motorsports. It wasn't pleasant, not fun."
But, he added: "We just kind of ran out of things to try."
And that's unfortunately when one has to cut their losses.
In McLaren's case it was two years with a driver who promised much but delivered little. In Ricciardo's case it was a career that promised much but was curtailed by one bad choice.
Ricciardo left Red Bull at the end of the 2018 season, that was the beginning of his long goodbye to F1…
Read more: Daniel Ricciardo details his 'love/hate' relationship with Formula 1