Daniel Ricciardo drops latest hint on F1 future: 'You'll see me around'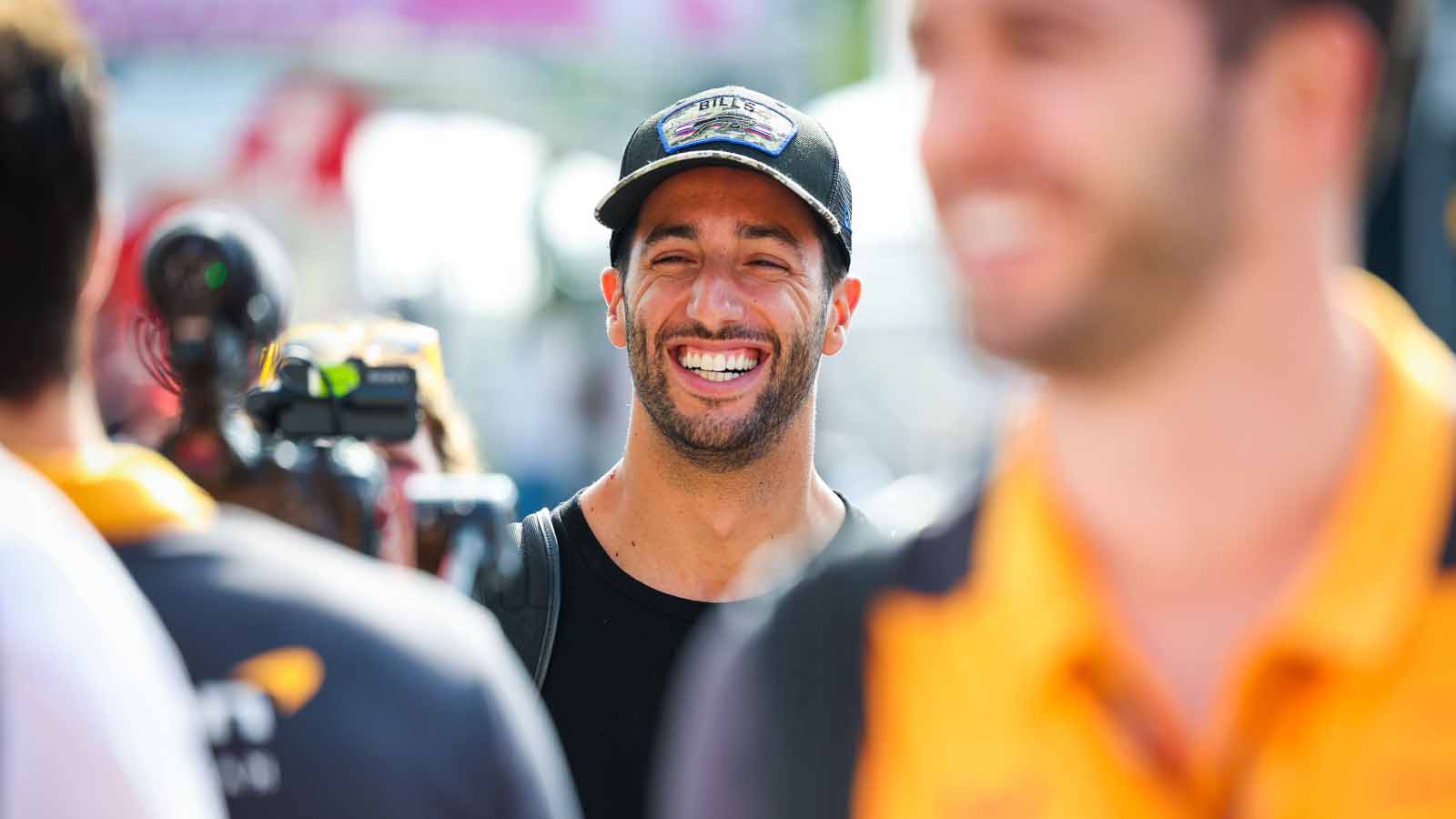 Daniel Ricciardo has seemingly suggested that a reserve role, rumoured to be with Mercedes, is on the agenda for him during the F1 2023 season.
The Ricciardo x McLaren partnership was one that promised so much and delivered so little, the Woking-based team deciding to terminate Ricciardo's contract one year early and replace him with fellow compatriot Oscar Piastri next season after successfully wrangling him away from Alpine.
Slowly but surely, the realistic options elsewhere for Ricciardo to keep his place on the grid have dried up. With only open spaces left at Haas and Williams for next year, it appears neither of those projects are of any interest to the eight-time race winner.
After arriving in true Daniel Ricciardo style to the Circuit of The Americas (on a horse named Horsey McHorse), attention soon turned back to the bigger picture.
May be reading too much into this, but we think @danielricciardo likes America #F1pic.twitter.com/fM6lx2qAid

— PlanetF1 (@Planet_F1) October 20, 2022
"You will see me around," Ricciardo said. "It's going to look different for me, but there is still very much still a plan in place.
"So, it's not that I am checking out and saying 'see you later', it's far from that.
"I'm just putting in a plan to honestly try to get me back to the front of the grid and win races and do all the stuff I know I can do."
In Japan, Ricciardo finished outside of the points-paying positions for the fifth time in his last six races, but despite the P11 finish at Suzuka he is still upbeat.
"I think even Japan was a relatively strong weekend," Ricciardo reflected.
"It didn't show on paper, but there were a lot of good things that I think we found that came from the weekend, personally.
"I'm excited for the last four races, I mean I'm excited for this track.
"I find that I always get two-tenths extra here just being in Texas. So, let's see. But I'm happy, excited, pumped, motivated, fired up."
Guenther Steiner's invite set to be snubbed by Daniel Ricciardo
It doesn't take much of a detective to read between those first few lines uttered by Ricciardo in the Circuit of The Americas paddock, but if a reserve role is where he is heading towards then it's difficult to envision how that will get him back to the front of the grid.
At Mercedes, George Russell certainly won't be going anywhere for the long, foreseeable future and Ricciardo is essentially banking on Lewis Hamilton performing a major U-turn and suddenly decided to walk away from Formula 1 for good. All the indications so far from the seven-time World Champion is that he is still very much in it for the long haul.
With Haas still deciding on whether to keep Mick Schumacher for another year, Guenther Steiner made himself more open to the prospect of Ricciardo joining Haas, but only if the Aussie called him first and not the other way around. A childish approach or not? You decide.
But that scenario does not appear to be materialising anyway given Ricciardo's latest comments…we just hope he knows what he is doing!
Jon Wilde presented an excellent case for Ricciardo to join Haas next year and, when you couple that with the potential [lack of] options that appear to be on the table for F1 2024, as investigated by Henry Valantine, you really cannot help but wonder if a break away from the actual grid is going to do more harm than good.