Ricciardo: McLaren strategy 'not executed very well'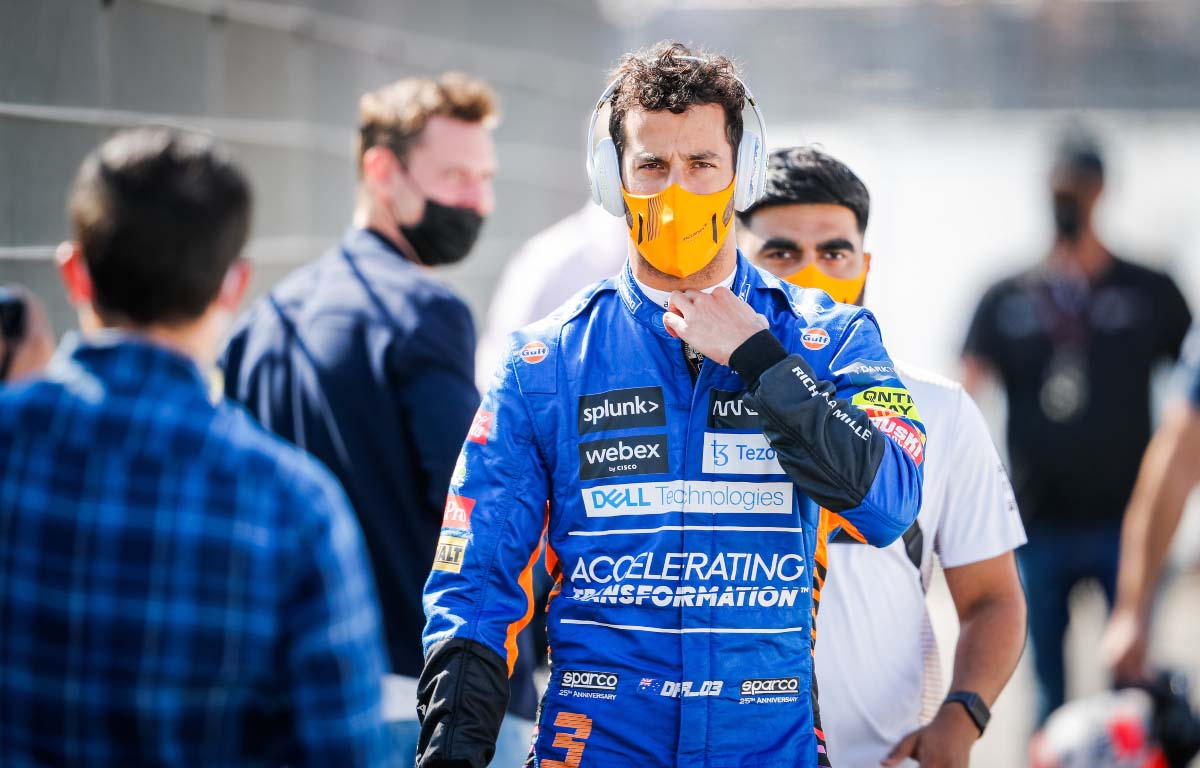 Daniel Ricciardo said McLaren tried a "teamwork" strategy in the Dutch Grand Prix, but it did not play out in the way they had hoped.
The Australian out-qualified Lando Norris on Saturday, but suffered an issue ahead of the race start – he was seen waving his hands out of his car as he appeared not to be able to get into gear before the lights went out.
After some frantic button-pushing on his steering wheel, he managed to fix the problem with seconds to spare before getting under way. But early in the race, there were also puffs of smoke emitting from his exhaust and George Russell reported Ricciardo was spilling oil on the track in the opening laps.
Norris went deep into the race in his first stint and the team moved Ricciardo aside for Norris to progress, but the Briton was only able to take a solitary point on Sunday.
After trying something a bit different to try and maximise their result, the Australian admitted it had backfired on them slightly.
Full clip of Lando absolutely losing it 😂😂 #F1 pic.twitter.com/pdF0pv32Ud

— PlanetF1 (@Planet_F1) September 5, 2021
View the latest Daniel Ricciardo merchandise on the official Formula 1 store
"I don't ultimately think we had massive pace, so I think that was the reality," Ricciardo, who finished 11th, told the official Formula 1 website. "I think, at best, maybe we were getting one point today.
"But we tried a little bit of a, let's say, teamwork strategy to help out Lando, but I don't think we executed it very well.
"Obviously it's something we talked about and the team have good oversight on [the] pit wall, so if they see an opportunity to maximise points for the team you have to go for it and trust their view.
"So we'll see tonight. My feeling was it wasn't executed perfectly, but in saying that, I don't know. I don't think we could have done much better.
"Maybe it would have been me 10th instead of Lando, but it's not like we were top seven or something today.
"So ultimately, we didn't have great pace – bit of a shame. Obviously you want to be in the fight, and when you do a lot of laps and get no reward it's not that exciting."
Despite an off weekend for McLaren that saw Ferrari pull away from the team in the Constructors' Championship, Ricciardo has set a lofty target for himself at the next race.
"We've got a week until Monza, one of the best races of the year for sure, for actual racing as well as for overtaking. Hopefully it provides a bit," he added.
"So [I'm] looking forward to that. I think today as well, as long as we learn from it that's all we can do, try to grow and make some better moves next Sunday and try to get top five."