Looking back at the early days of his Formula 1 career, Daniel Ricciardo says he is no longer the "intimidated" and "hot-headed" youngster.
The Australian driver first appeared on the Formula 1 grid back in 2011. A member of the Red Bull junior programme, he was loaned out to backmarkers HRT for the second half of the season, making his debut at the British Grand Prix.
P18 would be his best finish of the season in a car that struggled terribly for performance.
He was, though, able to prove himself and earn a promotion to Toro Rosso for 2012, before two years later getting his big break with the Red Bull works team.
But of the build-up to that, Ricciardo spoke of how he felt intimidated at first driving against the stars on the grid at the time, name-dropping the likes of Fernando Alonso, Michael Schumacher and Mark Webber.
Asked by Channel 4 what areas he has improved in most in his nine seasons of Formula 1, Ricciardo replied: "I think there are a few things. I remember my first few races, I was intimated still and I believed I had the talent to be there but I was still very young in my mind.
"Webber, Alonso, Schumacher, these names I was just like 'wow, now I'm on the grid with you guys' and I mentally hadn't quite matured yet.
"That took a few races to get that belief in myself that I belonged."
Once he did make the move to Toro Rosso, Ricciardo said he made the mistakes that most "hot-headed" rookies do, but importantly learned valuable lessons from them.
"But I look back at my career with pride and I think if I did make mistakes I learned from them," he continued.
"The first few years at Toro Rosso I probably had a few rants on the radio, offended a few people which I look back on and wish I didn't.
"You're young, hot-headed, and these are certainly things I've learnt from."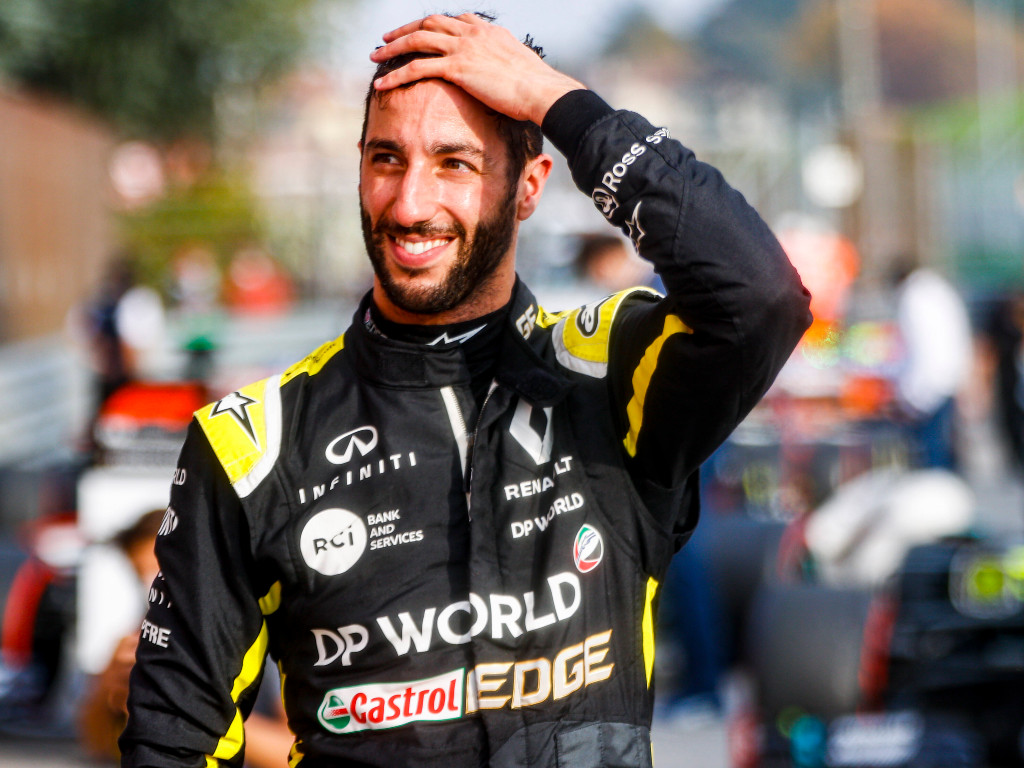 Get your hands on the official Renault 2020 collection via the Formula 1 store 
After Red Bull, Ricciardo made the move to Renault for the start of the 2019 season, and while he has made the decision to move on again to McLaren for 2021, his results with Renault this year have been promising.
After going without a podium in his first campaign with the French manufacturer, Ricciardo has displayed just how much he has matured by putting the R.S.20 on the podium twice in 2020.
"It took nearly two years with Renault to get it, and we get one and before you know it we get two," he said.
"Really the joy and the emotion not only that I had but what I saw in the team, it really felt like my first one back at Red Bull all over again."
Follow us on Twitter @Planet_F1, like our Facebook page and join us on Instagram!