Ricciardo: I'm part of that elite F1 group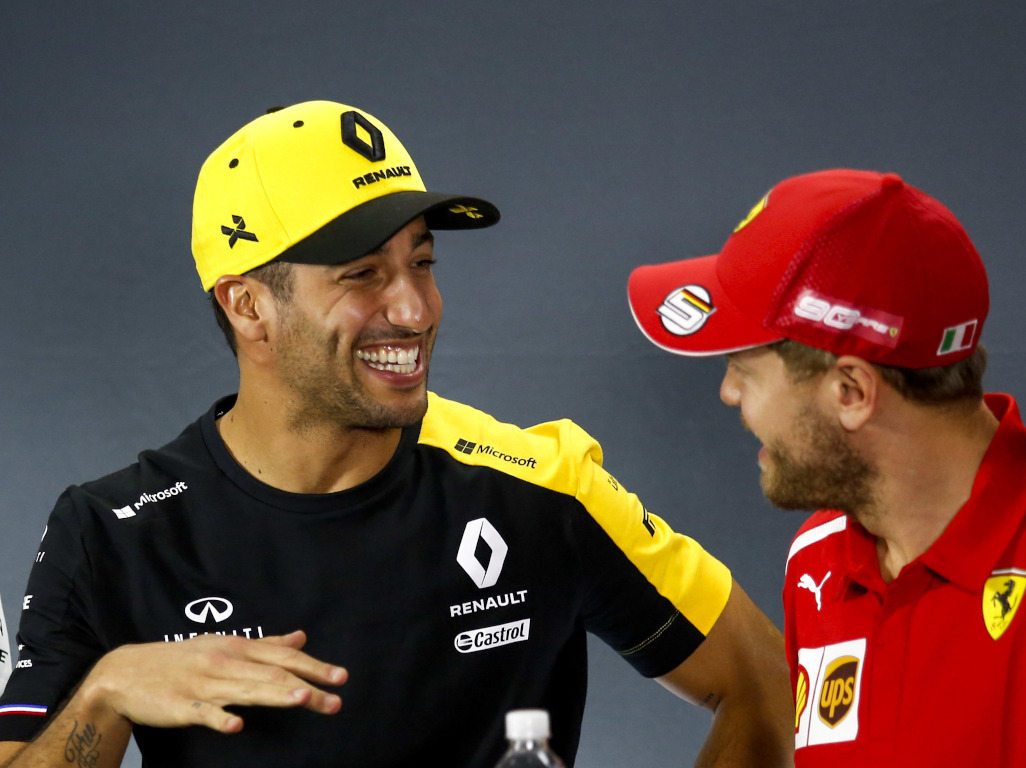 Daniel Ricciardo says he is part of that small group of F1 drivers who can win on any given day with the right car.
With seven race wins and 29 podiums to his name, Ricciardo made the move to Renault from Red Bull for 2019, a move which surprised many.
And the first of his two contracted years didn't go to plan as the Aussie finished P9 in the Drivers' Championship.
For 2021 he will move to McLaren in search of clawing his way back up the F1 order, and he feels that he is still part of that elite group of drivers who can win races and World Championships when given equally-capable machinery.
And Ricciardo feels it is the machinery part that has held him back from ending the dominance of six-time World Champion Lewis Hamilton.
"There are rarely unicorns in sport," he told Autocar.
"There's always a small handful of people who have the talent to win on any given day, and our sport is no different.
"I believe there's a group of us at the top tier, and I believe I and a handful of others, in the same car, could have given him a run for those titles.
"I'm in that top group.
"As far as talent or ability to push a car to the limit – the skill set – there are a few of us that can get there. But we need the right car, and then, for this group, the difference is less about speed and more about the ability to nail results race after race. On a given day, a few of us could win.
"Where you have to hand it to Lewis is that he does it time and time again.
"What separates that little group, beyond the car, is the mental and physical ability to deal with everything this sport throws at you, week in, week out. It's the days when your health isn't so good, or you're feeling a bit jet-lagged, or you've just had a bad week. If you can still get in the car and deliver on them, then you can be champion.
"The point with Lewis – the point that makes him special – is that he has done that six times. Even if you argue he's had the best equipment, that achievement is remarkable.
"To stay on himself year after year, to keep pushing himself, to take on the pressure of being the one we're all hunting: that's remarkable. For all my confidence – and I'm certain I could win a title against him – could I battle and beat him year after year? I don't know. It's some achievement, and it warrants respect."
Follow us on Twitter @Planet_F1 and like our Facebook page.