Danny Ric meets Ellen, and the 'nature's call' question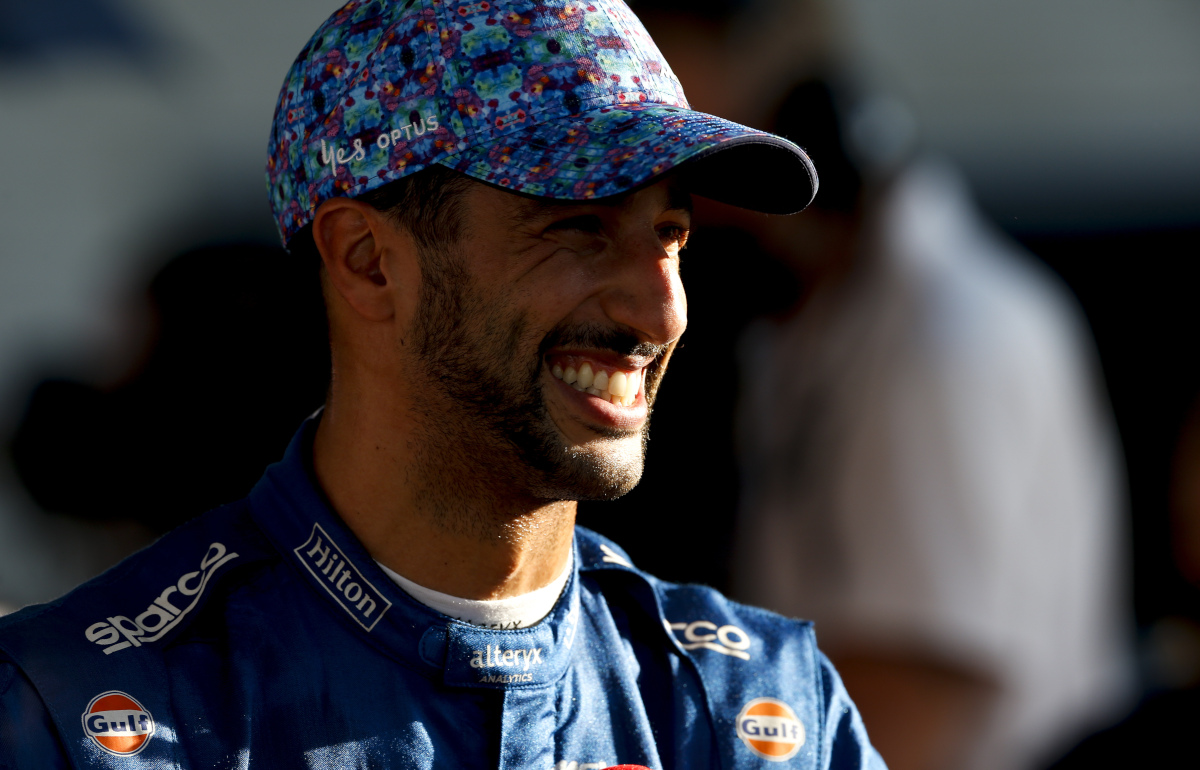 Daniel Ricciardo has "never" peed in his Formula 1 car, or so he told 'The Ellen DeGeneres Show' earlier this week.
The Australian made his way from Austin, where he was fifth at the United States Grand Prix, to the NBC Studios in Los Angeles to record the show.
And as it often does, the question about what drivers do when nature's call arises was posed to the McLaren driver.
"When you get out, you're just soaking wet, sweating. That's crazy," said the talk show host.
"You don't even have time to think 'I'm thirsty' or anything like that. You can't even think about that.
"And what if you have to pee? What if you drink before you get in the car?"
Laughing, Ricciardo replied: "It's a question we get asked a lot, 'have you ever peed in the car?'
"Everyone can relate to peeing, you need to relax. And it's hard to relax driving at those speeds.
"I've never done it. If you have to go, you just painfully hold on until the end, but every bump, every little kerb you hit hurts."
Ellen also asked Ricciardo to explain to her audience, some of whom may not have known about Formula 1, to explain the sport, simply.
"I try to drive extremely fast all around the world," he simply said.
"Formula 1 is like a travelling circus of speed and adrenalin. We go to over 20 countries a year to race. It's high-adrenalin stuff, it's a show, it's a sport but one that always is quite tricky to understand because it's very niche."
Ricciardo's visit to The Ellen Show came as the McLaren driver made his way to Mexico for the start of Formula 1's last triple-header of the season.
The drivers are racing in Mexico this weekend, followed immediately by Brazil and Qatar.
Ricciardo was asked how he dealt with the jet-lag that comes with such a hectic travel schedule.
"Caffeine," he said. "A little bit of melatonin to help sleep.
"But it's hard.
"You try to adjust a little bit before you get to the destination. So maybe two or three days before your flight, you try to bring your bedtime maybe an hour earlier each night to try and slowly get into it.
"But I think fortunately because the sport is so intense and high adrenalin, we can normally operate pretty well with little sleep.
"That's what I tell myself."
Drive to Survive: Good or bad for F1?
Is Drive to Survive good or bad for Formula 1?