Ricciardo's Barcelona tyre report: 'Embrace the goo'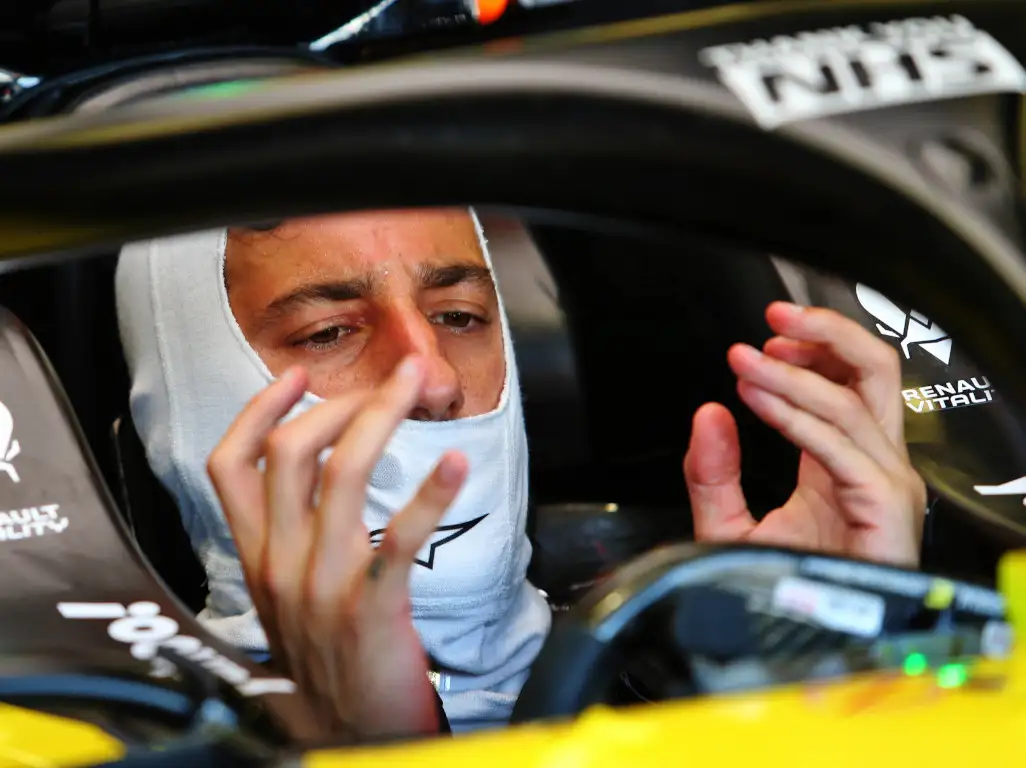 Daniel Ricciardo was in typically expressive form after Friday practice for the Spanish Grand Prix – likening his tyres to 'goo'.
The Australian has produced impressive pace both at last week's 70th Anniversary Grand Prix at Silverstone and now in Barcelona, where he ended up in P4 after the second free practice session.
Having claimed P3 last Friday afternoon, and then P4 in qualifying, the Renault driver fancied being 'best of the rest' behind the two Mercedes cars again, only to be pipped for third spot by his former team-mate Max Verstappen's Red Bull.
That was a slightly sore point for Ricciardo, but it did not ruin his mood as he offered a quirky insight into how his tyres had behaved in the scorching mid-August heat.
"It's been a pretty good day for us, especially the afternoon's running. On the timesheets, at least, it's another decent Friday: third last week, fourth today, so we'll try and keep that going." @danielricciardo

Read it all 👉 https://t.co/BgpnzleDKM#RSspirit #SpanishGP pic.twitter.com/Y0n2pn5ZF4

— Renault F1 Team (@RenaultF1Team) August 14, 2020
Head on over to the Formula 1 store for all your official Daniel Ricciardo merchandise
"Max just got me for P3, I really wanted that again. He's cut me deep," said Ricciardo with tongue firmly in cheek.
"It was really similar to last Friday. We had a quiet Silverstone FP1, then a delicious FP2 and then similar here today.
"It was a good day. We found a bit in FP2 after making some changes – I thought at the time they were a little bit bold but it worked out.
"We come here in winter and the tyres are behaving completely different in these temperatures. Everything feels – I'm going to make another headline here – gooey and wobbly and the feeling is really different to what we're used to here. This afternoon I think we got on top of that."
Asked by F1 how you get past the gooeyness, Ricciardo replied: "Bring it in, embrace it…embrace the goo! Cuddle it, spoon it and let it ride you home to freedom!"
With a more serious tone, he added: "The long run I was relatively happy with today, so we'll take it day by day and right now we are looking good to get some more points."
Ricciardo's team-mate Esteban Ocon finished P9 and P12 in the two sessions.
"We are struggling a bit on our side to get the right balance, the right rhythm," said the Frenchman. "We need to get our one-lap pace better. We need to have a good look tonight to turn it around tomorrow.
"It was two different cars in their behaviour today so I will probably go in the same direction as him (Ricciardo) tomorrow."
Follow all the action from the Spanish Grand Prix with the PlanetF1 live centre