Ricciardo picks out his most emotional wins in F1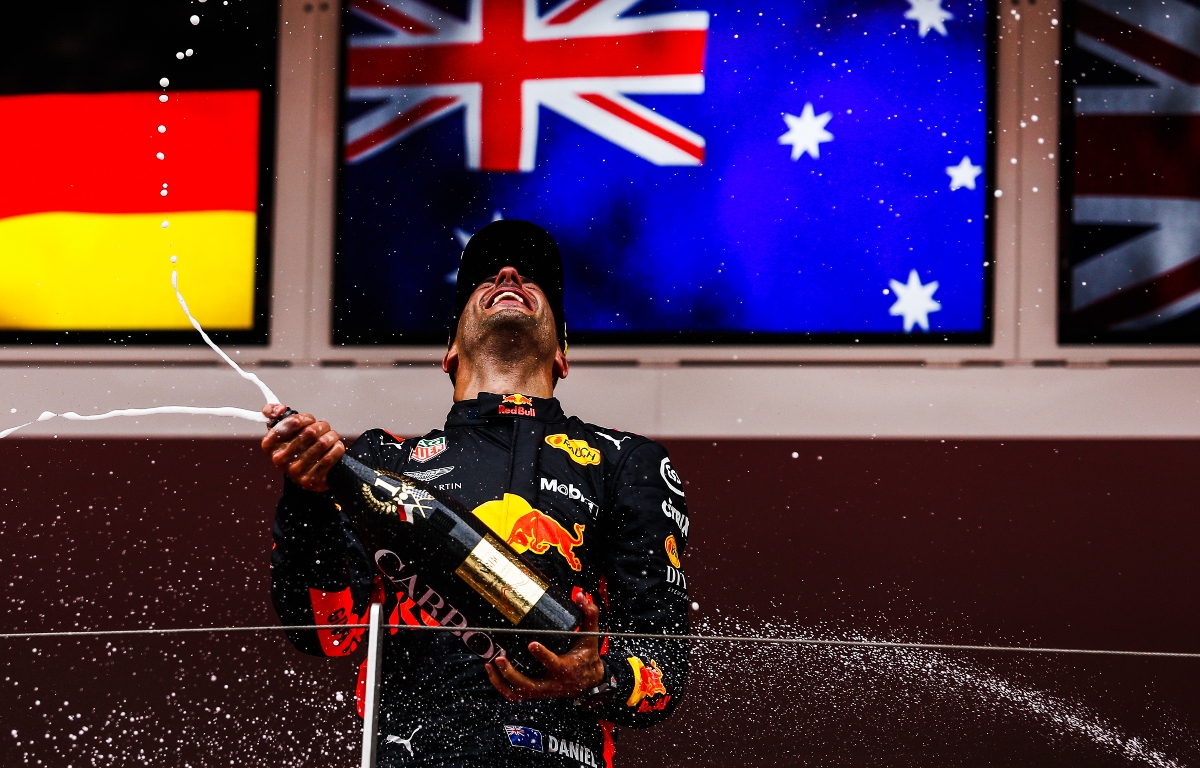 Daniel Ricciardo has picked out the 2018 Monaco Grand Prix and this year's triumph at Monza as his most emotional victories. 
Last time out in Italy, the McLaren driver returned to the top step of the podium for the first time in three years, crossing the line ahead of his team-mate Lando Norris to secure the team's first 1-2 finish in a decade.
His last win before that came at Monte Carlo in 2018, when he held off Sebastian Vettel to claim victory two years after a pit-stop error robbed him of a win at the same circuit.
Ricciardo says that in terms of the emotional high it gave him, he thought nothing would ever match that – but the race at Monza ultimately did.
"It was on a par with the high of Monaco 2018," he told the official McLaren website.
"I thought that win would never be matched because of the whole redemption thing after what had happened to me there two years earlier. But what I felt at Monza was as high as that.
"And I felt that high personally, but also with the people around me – everyone was just floating. I remember doing interviews and I was… I wasn't really there at the time in some of them. It was wild."
The moment @DanielRicciardo added his own piece of McLaren history to the MTC trophy cabinet. 🏆🥰

And he picked a spot alongside a very special trophy. 👏🇦🇺 pic.twitter.com/Umk6gu1I8H

— McLaren (@McLarenF1) September 16, 2021
F1 TV are offering PlanetF1 readers 10% off both monthly and annual subscriptions! In order to claim this fantastic discount, click the following link and use the promo code PLANETF10 at checkout!*
*The offer ends at midnight on September 26 and excludes Netherlands
It came after what has been a difficult few months for the Honey Badger, with him struggling to get to grips with his car and regularly being outperformed by Norris.
He admits such struggles have stopped him from sleeping at times this year, but says they also provide motivation.
"Yeah, absolutely. It keeps me up at night," he said.
"But I think one of my strengths is being able to deal with disappointment and then moving on. And I'm not saying I bury it, not at all. I do address it and try to learn from it.
"If a Sunday's terrible, for sure, Sunday night I'm very annoyed and I probably won't sleep great. But by Monday I'm like 'alright, let's attack this because what I felt 12 hours ago, I don't want to feel that again'.
"I hate that feeling so I'm like 'what do I have to do to not be in that position again?' and then that's the motivation moving forward."