Daniel Ricciardo's exit one of toughest experiences in Andreas Seidl's career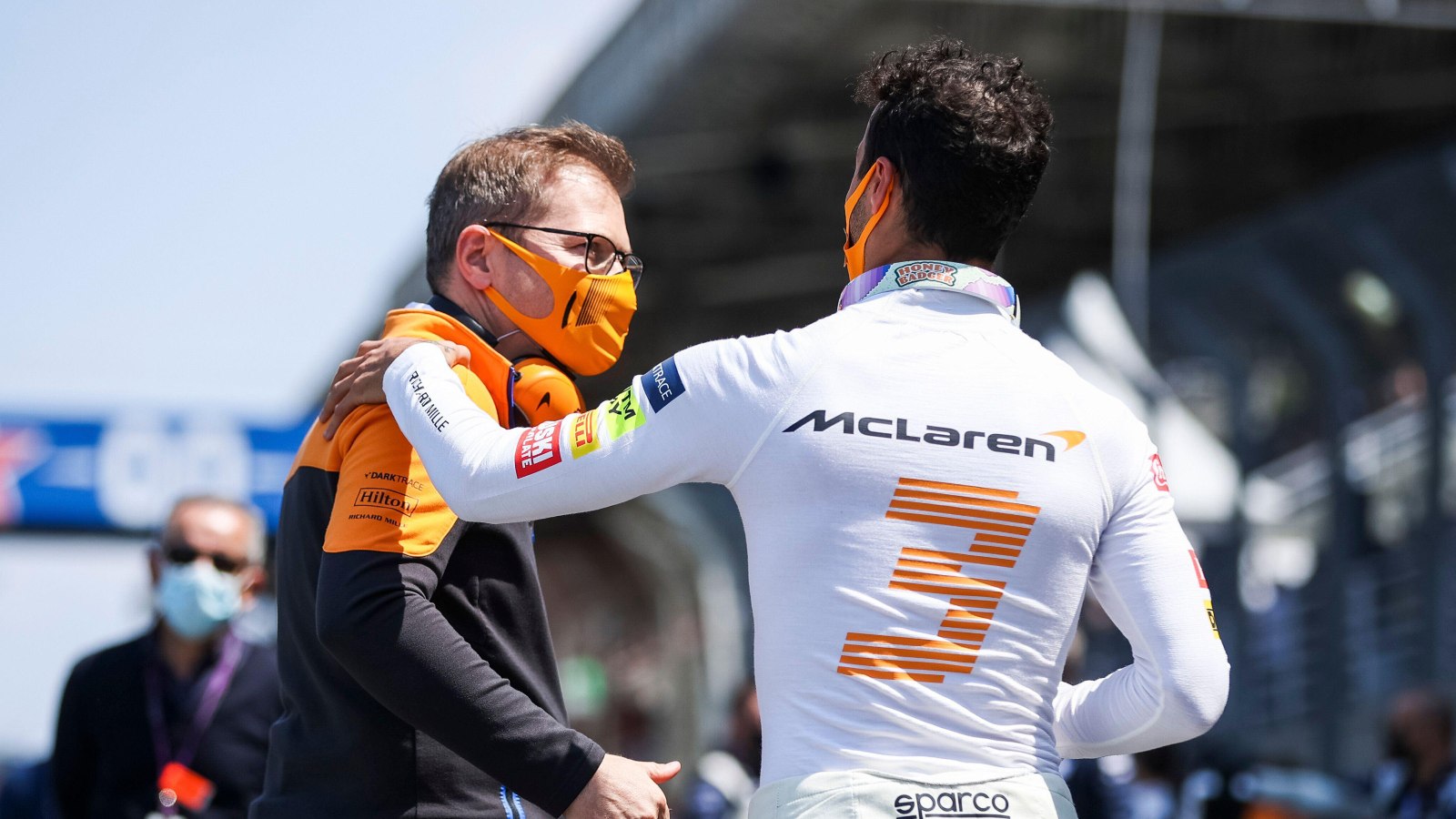 Andreas Seidl has described the process that led to Daniel Ricciardo's early exit from McLaren as one of the toughest experiences of his career.
While both have now left the Woking-based team, at the time it would have been down to Seidl and McLaren CEO Zak Brown to inform Ricciardo that they were seeking an early termination of the Australian's contract.
The eight-time race winner had been due to stay on at McLaren until the end of 2023 but having struggled in his first two years with the team, McLaren opted to bring in another Australian, Oscar Piastri, to take Ricciardo's place.
Following weeks of rumours, Ricciardo's future was eventually confirmed as McLaren bought out the remaining year of his contract.
Speaking before he left McLaren to head up Sauber's operations, Seidl described the affair as one of the "toughest things" he has had to deal with in his career.
"Professionally, it was definitely one of the toughest things I had to deal with in my motorsport career," Seidl said, as per GPFans.com.
"Having these open and honest discussions with a great driver and a great guy like Daniel was tough.
"Especially then, telling him, openly and honestly about our decision that we wanted to split ways early.
"At the same time, I'm very, very happy that we both managed together to do it in a way, with this transparency and open dialogue we always had, that we still could finish a season together with great commitment from both sides to finish on a high.
"We still have a great relationship where we can still go for a dinner or a beer at night.
"That is very, very important for me because, in the end, it's about the human beings in this sport as well, despite all the complex technology."
Despite being shown the door early, Ricciardo himself has not hit out at McLaren but instead taken the time to reflect and admit he was at fault as much as the team was.
He will play some role in the 2023 season as Red Bull's third driver but will also use the year to recharge and aim for a return to the grid in 2024.
Plenty of fans will be sad to see Ricciardo go but one man who does not have much sympathy for the Australian is former F1 executive Mark Gallagher.
The ex-Red Bull, Jaguar and Jordan man said the amount of money Ricciardo had made from the sport meant "you can't feel too sorry" for the Australian.
"If Formula 1 loses Daniel, if he does disappear from F1, I've no doubt he's going to have a big career elsewhere in motorsport," Gallagher said on the Flat Chat podcast. "We shouldn't feel too sorry for him because he's made a vast amount of money out of Formula 1."
Read more: One New Year's resolution for each F1 team ahead of 2023 season