Ricciardo does not feel F1's U.S endeavour is forced
Formula 1 is working hard to keep building its influence in the United States, though Daniel Ricciardo does not feel like it is being forced.
The first stage of Formula 1's journey back into the United States market was the return of the United States Grand Prix in 2012, but interest really began to soar when Netflix introduced the 'Drive to Survive' documentary series.
Now, with the American Formula 1 audience continuing to expand, a second race in the nation debuted in 2022, that being the Miami Grand Prix where celebrities were everywhere in one of the most unique grands prix of all time.
And in 2023, a third will be added to the calendar in the form of the Las Vegas Grand Prix.
Ricciardo does believe though that Formula 1's rise in popularity in the United States has happened in due course, rather than the series forcing it.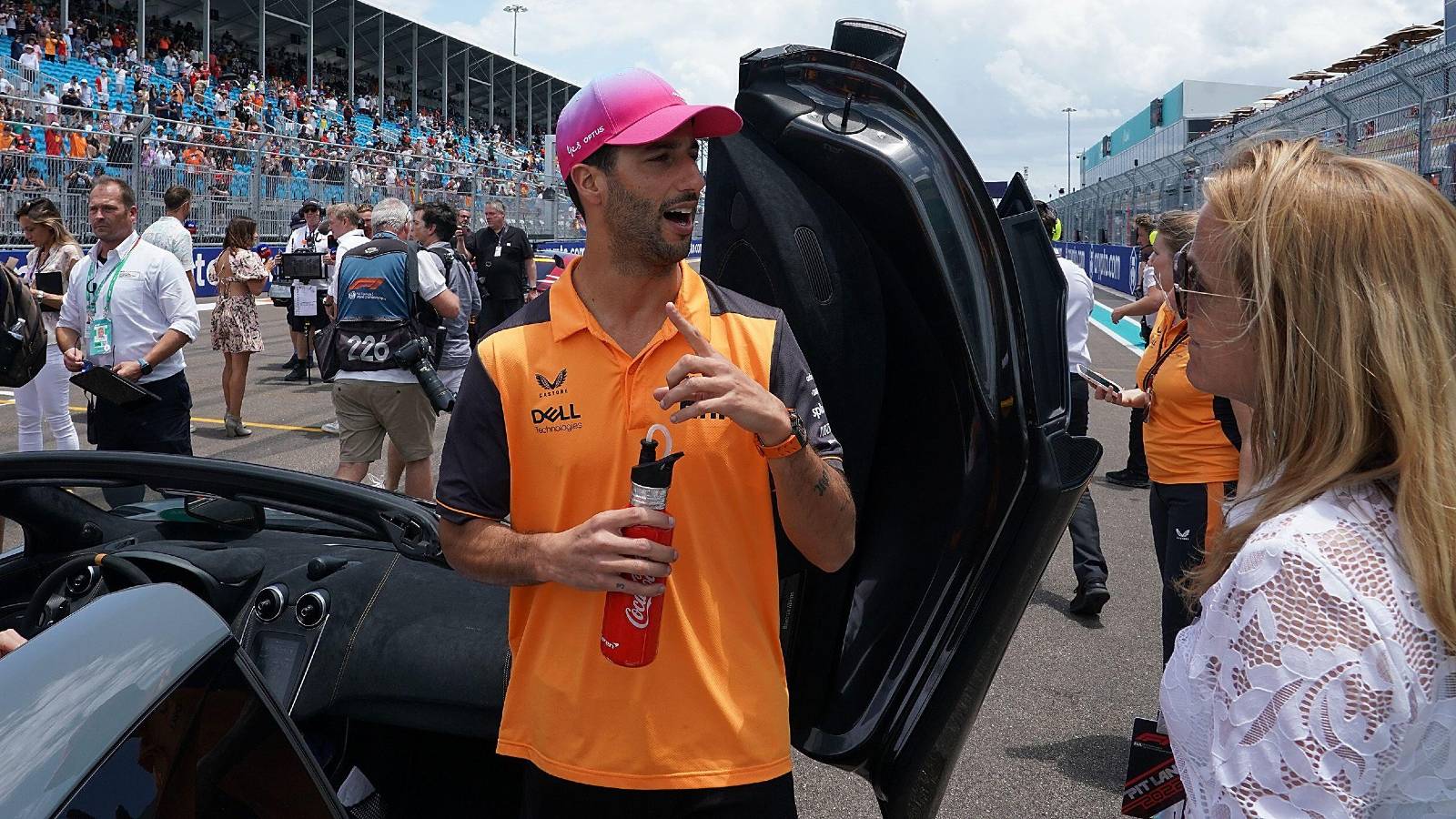 "For sure the sport's getting a massive push here in the States," he said, quoted by Motorsportweek.com.
"I don't feel it's forced, you know, everyone's pushing it because everyone wants to see it and the interest is so high and it's been really cool."
Ricciardo and McLaren team-mate Lando Norris were in the thick of the media and marketing activities, at one stage working alongside TV host James Corden, which included the sight of Corden kitted out in McLaren overalls.
That being said, Ricciardo said that this is more a case of sharing the sport with a "bigger audience", rather than looking for some extra media attention.
"I think ultimately for us it's not about being on TV more or whatever, it's about being able to share the sport with a bigger audience, you know," said Ricciardo.
"I keep relating, when I was at school there was me and one other kid who were watching F1, it was two of us in a school of hundreds of kids," he added.
"So, now I feel it's so much more. It's just more people talk about it, it's cool for us to share it. And it's been a passion our whole lives.
"To bring in a new audience and I'm sure there's people in the States probably didn't know what F1 was a few years ago, and now, it's one of their favourite sports. So that's really cool to hear."
Torquing Point: Ricciardo still underwhelming in 2022
While he may feel more comfortable at McLaren this year, we've still not seen the best of Daniel Ricciardo in 2022 so far.