Daniel Ricciardo 'in fear of losing intense love' for F1 as he takes Red Bull lifeline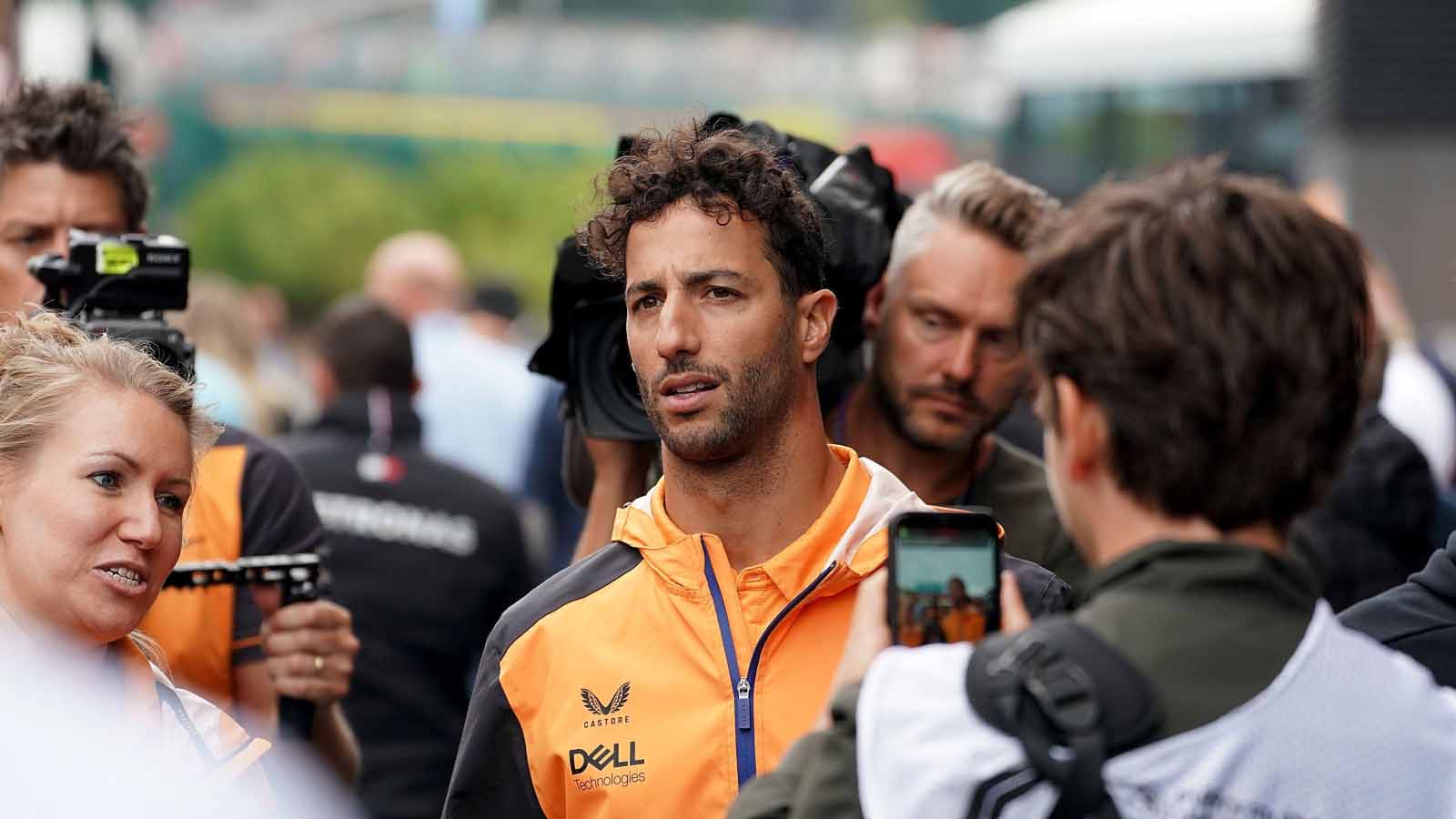 Daniel Ricciardo spoke of the importance of getting the chance to recharge in 2023, fearing his absolute love for Formula 1 slipping away.
Ricciardo will not be on the grid come next season after McLaren made the decision to terminate his contract a year before its expiration, following two seasons of struggle up against Lando Norris.
There was a potential opening with Haas, but Ricciardo was not interested, instead wanting to take some time away from the thick of the action, which is why he has returned to Red Bull as their third driver as he plots a future return to the grid.
Ricciardo has made no secret of the toll which those seasons with McLaren took on him, and now he needs to step away due to the fear that his unshakable love for F1 will degrade to a level where he could not do himself and those around him justice.
"To make things crystal clear, I'm still not on the grid next year," Ricciardo began in conversation with Speedcafe.
"But look, it's certainly a way to still stay involved and to give me the time necessary to take a back step.
"And that's been no secret to myself. As the second half of the season went on, I just needed to step away for a bit, rebuild myself, reset a bit, and also just find the intense love for it. Because, at this level, if you don't have that, then I'm not doing justice for myself or anyone around me.
"I'm not saying I've lost it, but I'm in fear of losing it.
"Obviously a race drive is the best thing if I want to stay, you know, that's the surest thing, It just became more and more clear that I couldn't be doing 24 races next year – it just wasn't going to, I think, be the right thing for me.
"I think it would have just probably worn me out more than anything and it's at a point where I just felt a little exhausted, where I just needed to slow my year down.
"And at this level of sport, that is dangerous – you can't be operating at 99 percent, even.
"So I really felt I was in fear of not being at my best if I did another year. Obviously there were talks with other teams and I was like 'okay, if I'm not on the grid at least let me be aligned with a top team.'"
Daniel Ricciardo can be encouraged by Alex Albon's situation
Not long back Red Bull had another driver helping them on the sidelines after a very challenging period of their Formula 1 career, that being Albon who was demoted to test and reserve driver at Red Bull after a challenging season-and-a-half alongside Verstappen.
There were question marks surrounding Albon's ability and chances of returning to the grid, but a deal was struck for him to join the Williams team for 2022. Since then, the Anglo-Thai has repaired his reputation and more, securing a multi-year contract extension and reflecting on 2022 as his best season in the series.
That is proof to Ricciardo then of what a year out of the firing line can do for a driver, while it also shows that Red Bull have the ability to sniff out fantastic opportunities on the grid.
Read next: Nico Rosberg cannot understand how Daniel Ricciardo didn't live up to the hype