Ricciardo: First 45 seconds the most important
Daniel Ricciardo has revealed how his mental approach to F1 races is all geared towards the opening 45 seconds after lights out.
The Australian does not allow himself to get bogged down with thinking about tyres or pit-stops before he considers it necessary, believing the start is the most important aspect.
Although grands prix are different in 2020 with COVID-19 protocols meaning the grid is less of a hubbub, the Renault driver has learned to stay in the moment pre-race, take in his surroundings and not think too far ahead.
Ricciardo told the Armchair Expert podcast: "One of my trainers a few years ago, before the start of a race, said 'enjoy this moment of being on the grid, seeing the crowd, hearing the national anthem, seeing the chaos, try to find some enjoyment in it; don't wish you're on lap two of the race already – try to use it as fuel and let it excite you'.
"I think in the race, the start is so important, with 20 cars going into the first corner it's so intense and it can make or break your race. If you gain or lose positions, maybe that's where you finish.
"So I got to a point where I'm like 'from here to the first five corners it's probably 45 seconds – just be in the moment and present and ruthless, that's your race and then you can get into your rhythm'. As long as you're switched on for that, you're good.
"Forty five seconds is nothing when you think about it and you break it down to that first moment, when you've got 90 minutes of battle and strategy [ahead].
"I think with a lot of things in life, people look too far down the road and I think it's just 'go through it step by step – little things will get you a big reward'."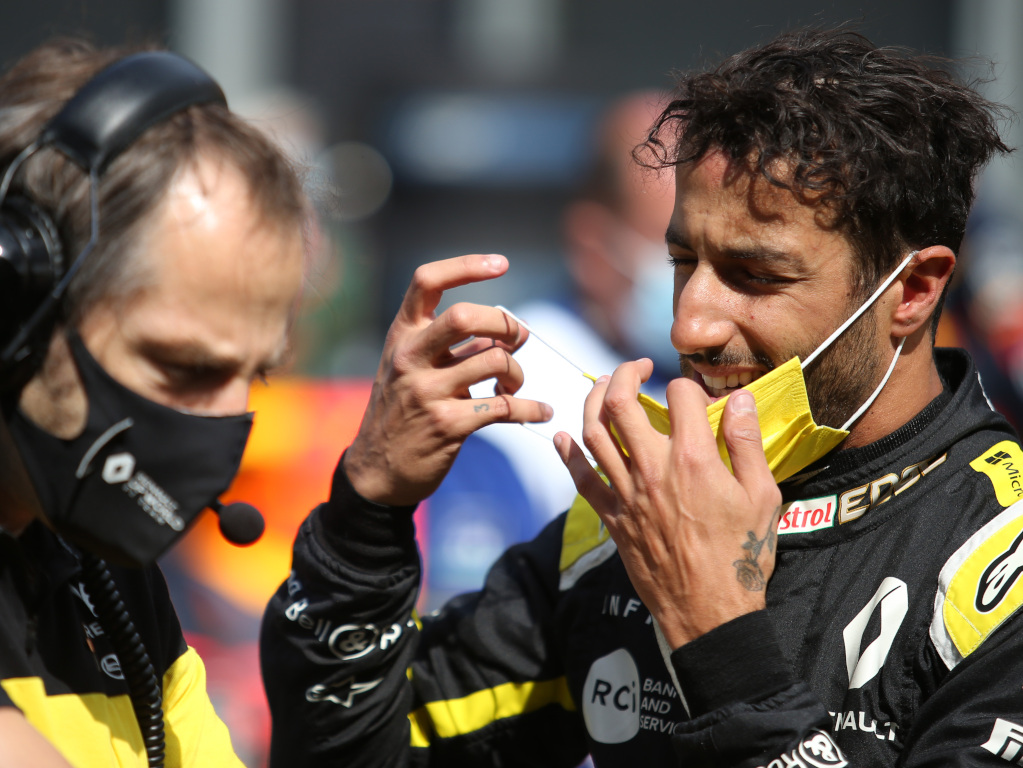 Get your hands on the official Renault 2020 collection via the Formula 1 store 
Ricciardo also indicated he may take on board a suggestion from the Armchair Expert podcast's host, Dax Shepard, about adopting a 'mantra' that he could repeat to himself during the quieter moments between getting into the car and the formation lap.
The 31-year-old from Perth said: "What I've been doing has worked for me the last five years but maybe it's time to change it up? You have to be open to learning, evolving and trying something new.
"I think with a sport that's constantly evolving and moving forward with technology, maybe my driving style isn't going to work next year so I need to adapt.
"Maybe I don't want to hear it but maybe my team-mate is going to do something better so I need to learn from him."
Follow us on Twitter @Planet_F1, like our Facebook page and join us on Instagram!