Daniel Ricciardo asked for 'five-place grid penalty' after Sao Paulo GP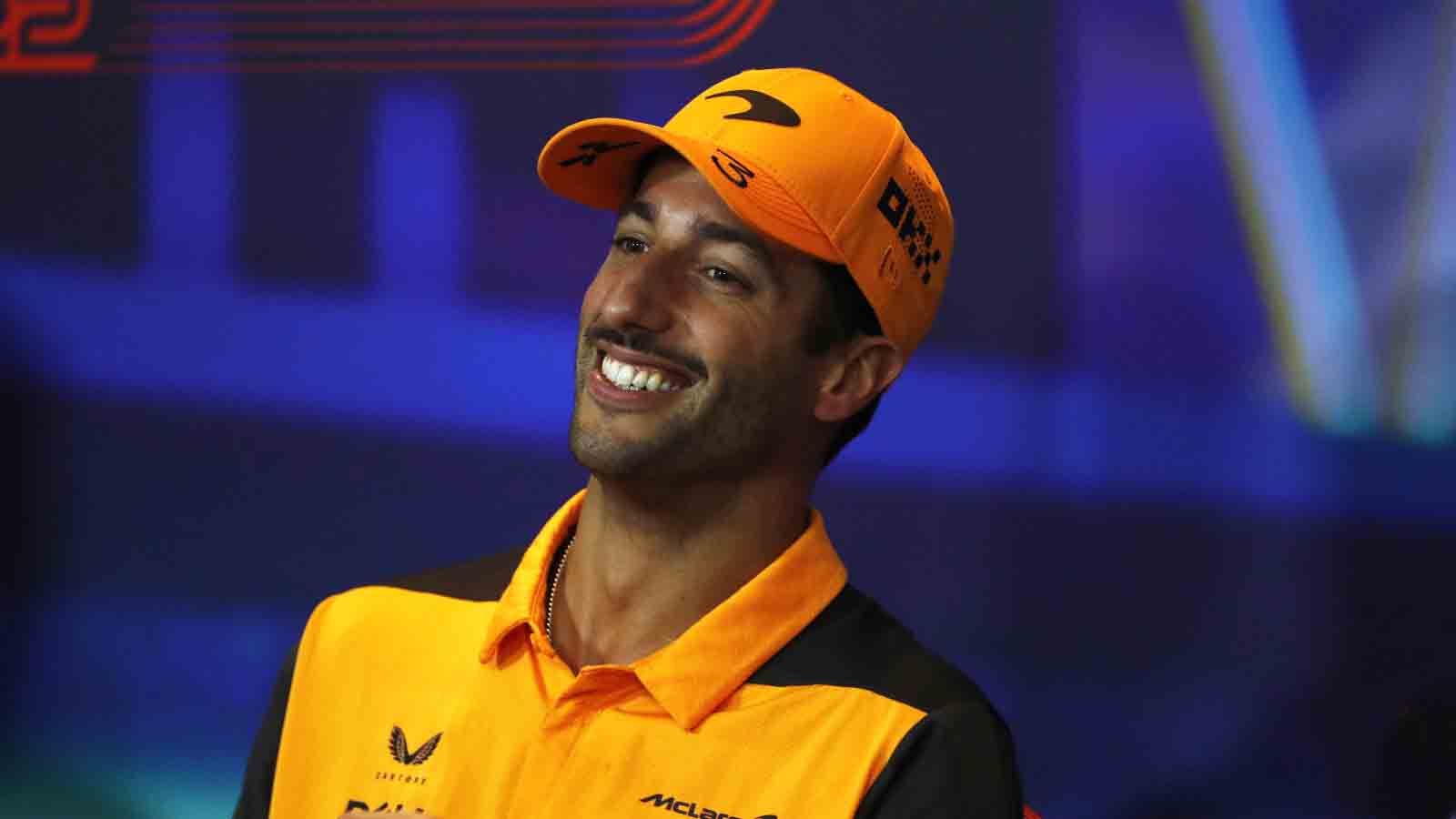 Daniel Ricciardo joked that he asked for a harsher grid penalty for this weekend in Abu Dhabi, thinking he drives faster when he's had some form of penalty.
This is in reference to his recent resurgent drive in Mexico City, when he overcame a 10-second penalty and made plenty of overtakes in a well-earned seventh-placed finish last month.
Though he finished higher up in Singapore, Mexico was arguably Ricciardo's best drive of the season so far, taking the 'best of the rest' mantle behind the front-running Red Bull, Ferrari and Mercedes drivers.
He retired from last weekend's Sao Paulo Grand Prix however after first-lap contact with Kevin Magnussen, tagging the back of the Haas on his way into Turn 8.
As the Dane rolled backwards, the McLaren driver could not avoid a second piece of contact which put both drivers out of the race, with Ricciardo subsequently given a three-place grid penalty for Abu Dhabi this weekend for being found at fault for the collision.
He joked that the penalty perhaps should have been harsher though, in case it brought more pace out of him.
Speaking to media including PlanetF1 ahead of the weekend, Ricciardo said: "I feel good. Yeah, mentally I'm not treating it like it's going to be my last ever race, but it could be.
"Like, I know that nothing's guaranteed in the future, so I'm just kind of going out to enjoy it. I'm not going to get too, let's say, emotional about it about the thought that 'oh, is it the last one' or not, but I do want to enjoy it and just take it for what it is.
"I got a grid penalty. I normally go better when I have penalties, so I actually asked for a five-place penalty, but three will do!"
Ricciardo is taking part in what will be his final race weekend in Formula 1, for now at least, with the Australian set to sit out the 2023 season.
He confirmed he remains in talks over a third driver role to keep his hand in the sport for next year, but his plans are not yet finalised.
When asked if further progress had been made regarding 2023, the outgoing McLaren driver responded: "Yes, but still nothing's confirmed. So we'll see.
"Yeah, hopefully you can see my good looks again next year to some degree."
Read more: Red Bull release statement after Verstappen-Perez team order row