Daniel Ricciardo's fortunes could 'turn on a dime' with his Red Bull reserve role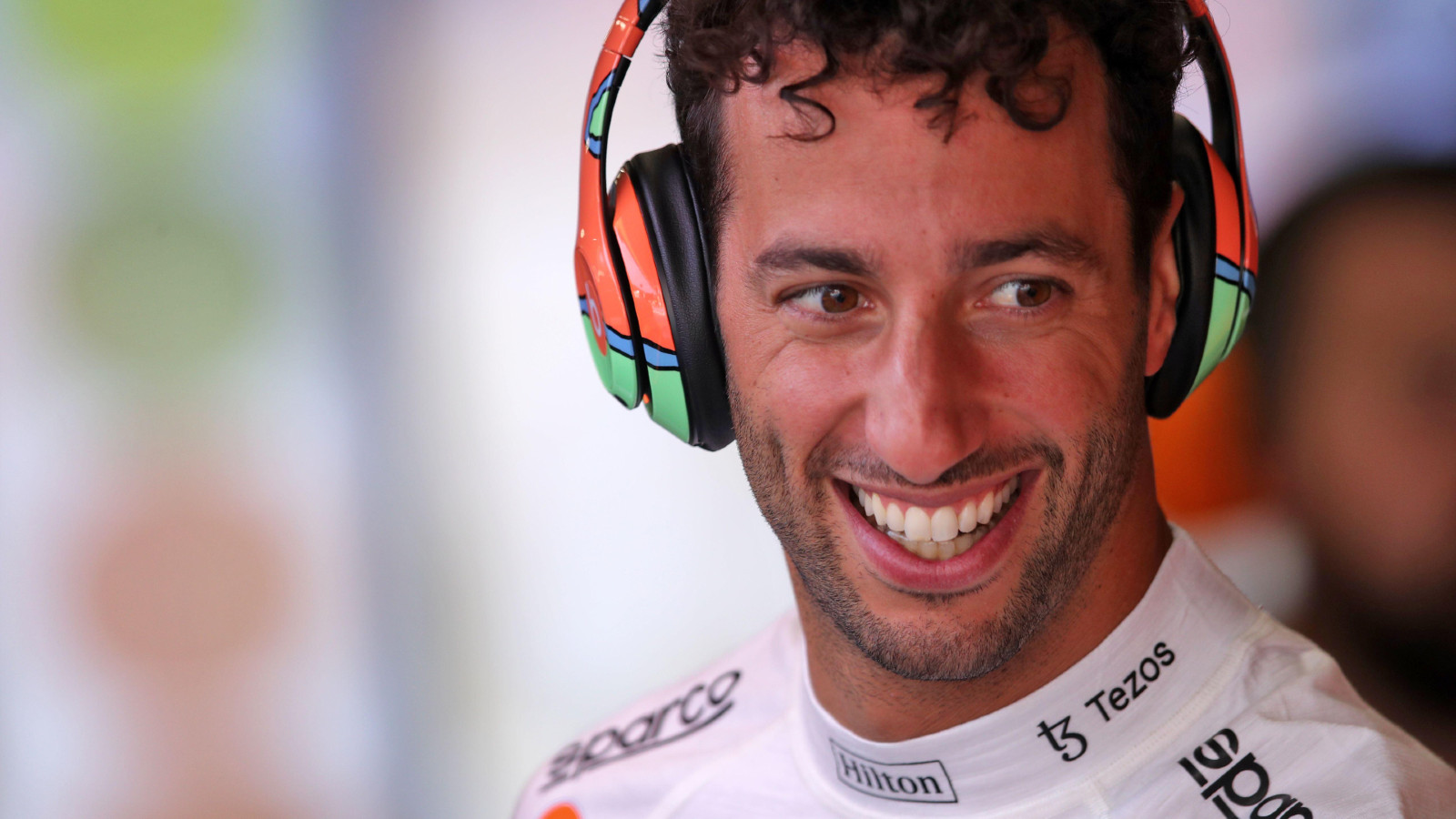 Zak Brown believes Daniel Ricciardo's fortunes could "turn on a dime" if his new Red Bull reserve role has him filling in next season in a race-winning car.
Having bid farewell to McLaren after two underwhelming seasons, Ricciardo is returning to Red Bull next season to take up a reserve driver role.
Although he won't be present at all 24 races, he may yet find that if one of the regular drivers, Max Verstappen or Sergio Perez, falls ill he will be stepping in to replace them.
That's what Nyck de Vries did this season with Williams, the Dutchman seizing the opportunity with both hands as he raced his way to ninth place and a spot on the 2023 grid with AlphaTauri.
"Look at what happened with Nyck with one good session," Brown points out to Motorsport.com. "All of a sudden he became hot property.
"So if one of those guys [at Red Bull] couldn't race for some reason, and he [Ricciardo] hopped in and all of a sudden he took that car to where it is now, it can just turn on a dime."
Ricciardo turned down a Haas driver, or at least the offer to call Guenther Steiner to discuss it, in favour of taking on the Red Bull third driver role.
Brown admits it's difficult to say whether that will be better for Ricciardo's career in the long run than teaming up with Kevin Magnussen at Haas.
"It's hard to tell," he said. "In one sense if you go to Haas and then you give it to Magnussen that's one way to kind of get back on the radar.
"The other is a [Red Bull] driver gets Covid, you're in a race-winning car, you go out to win the race, and you're back on the grid.
"So I think it's hard to say which will create the best opportunity."
By the time McLaren and Ricciardo announced his departure there was only one seat with a top-half-of-the-grid team available, Alpine. The others were Haas, Williams and AlphaTauri with the Honey Badger not keen on racing for anything short of podiums.
Making it known several times that's the goal for 2024, he also wasn't open to a reserve role with anything but a top team with Mercedes reportedly in the running before Red Bull swooped on him.
"I'm surprised some of the other teams that looked for drivers didn't select him," Brown said. "But also I think there were certain teams he wasn't interested in driving for. So maybe they would have selected him.
"But he clearly wants to stay in the game.
"He won Monza last year; eight races is a lot of races to win. So it's in there, we just weren't able to unlock it. And hopefully in another environment, something will unlock it, because I think we'd like to see Daniel on the grid."
Read more: Max Verstappen: If you aren't prepared for a long fight, it's better to stop