Ricciardo 'frustrated' and 'confused' after Q2 exit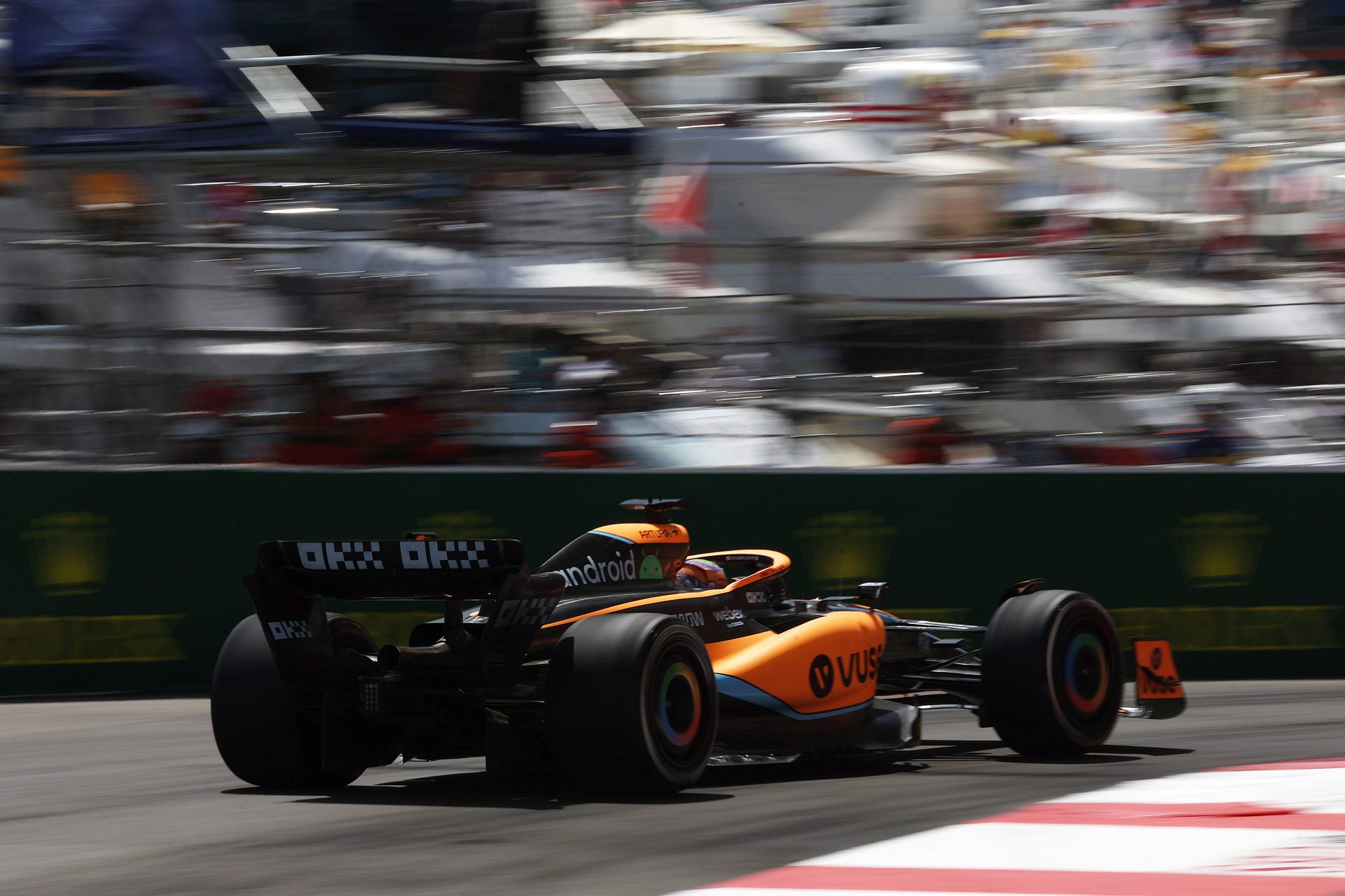 McLaren's Daniel Ricciardo has admitted his frustration and confusion over missing out on Q3 for the Monaco Grand Prix.
The Australian, who had crashed in FP2, was unable to get through to Q3 at the most important qualifying session of the season and was some 0.7s adrift of his team-mate Lando Norris.
Ricciardo has failed to reach the top 10 shootout four times this season and has only managed to outqualify his younger team-mate once, which was last time out at the Spanish Grand Prix.
The 32-year-old had looked to be shaping up for a good lap by setting a personal best on his final run in Q2. However, when asked if he thought the lap was enough to get into the top 10 shootout, the Australian admitted he was not confident on the run.
We're with you, DR. Let's bring the fight tomorrow. 🍯🦡#MonacoGP 🇲🇨 pic.twitter.com/h0ggZSn22c

— McLaren (@McLarenF1) May 28, 2022
"Not really, you know when it's kind of coming," a dejected Ricciardo told reporters afterwards.
"FP3 was just trying to get back into a bit of a rhythm and get back up to speed, and then we made some car changes as well for qualifying and I think we were in a decent place. In Q1 I was making some good steps, a few mistakes as well.
"So I think putting it all together, it was actually looking like we were there. Let's say competitive for where it was and then in Q2, you can see on the delta as well, we are just not making the gains you should with track evolution."
The pressure is on the Australian, who has failed to deliver during his time at McLaren and regularly been overshadowed by his team-mate Norris.
The seven-time race winner is contracted with McLaren until the end of 2023, but there are clauses in his contract to release Ricciardo early. McLaren boss Zak Brown has admitted the team are "not getting the results we both hoped for".
Despite a win at the Italian Grand Prix last season, Ricciardo is finding it hard to progress in his second season at his new team.
"It ultimately just becomes very difficult to feel where the limit is and how much more there is to go and it's…I don't know what the word is," explained the McLaren driver.
"It's frustrating. It's just confusing – confusing to not make these kinds of natural steps I want to."
Torquing Point: Ricciardo still underwhelming in 2022
While he may feel more comfortable at McLaren this year, we've still not seen the best of Daniel Ricciardo in 2022 so far.