Ricciardo 'wouldn't bet house' on winning a title
Daniel Ricciardo has stated that he wouldn't bet his house on him becoming a Formula 1 World Champion before he retires.
Since first joining the Formula 1 grid in 2011, Ricciardo has on various occasions said that his goal is to win a title and has been confident that he'll be able to do so.
However, he has never had a car good enough to put together a title challenge and, at 31 years of age, is seemingly running out of time.
While he is still sure he's good enough, even he is no longer certain that he'll achieve his goal before he retires from the sport.
"I wouldn't say I'm afraid of it," he told Auto Hebdo as per soymotor.com.
"I've never doubted my ability, but I know enough to know that in such a competitive sport, there are no guarantees. I haven't changed my goal, but it's true that I might not be in Formula 1 for another ten years.
"I still trust myself, but not enough to bet my house that I will win the title. I know how this sport works."
View the latest Daniel Ricciardo merchandise on the official Formula 1 store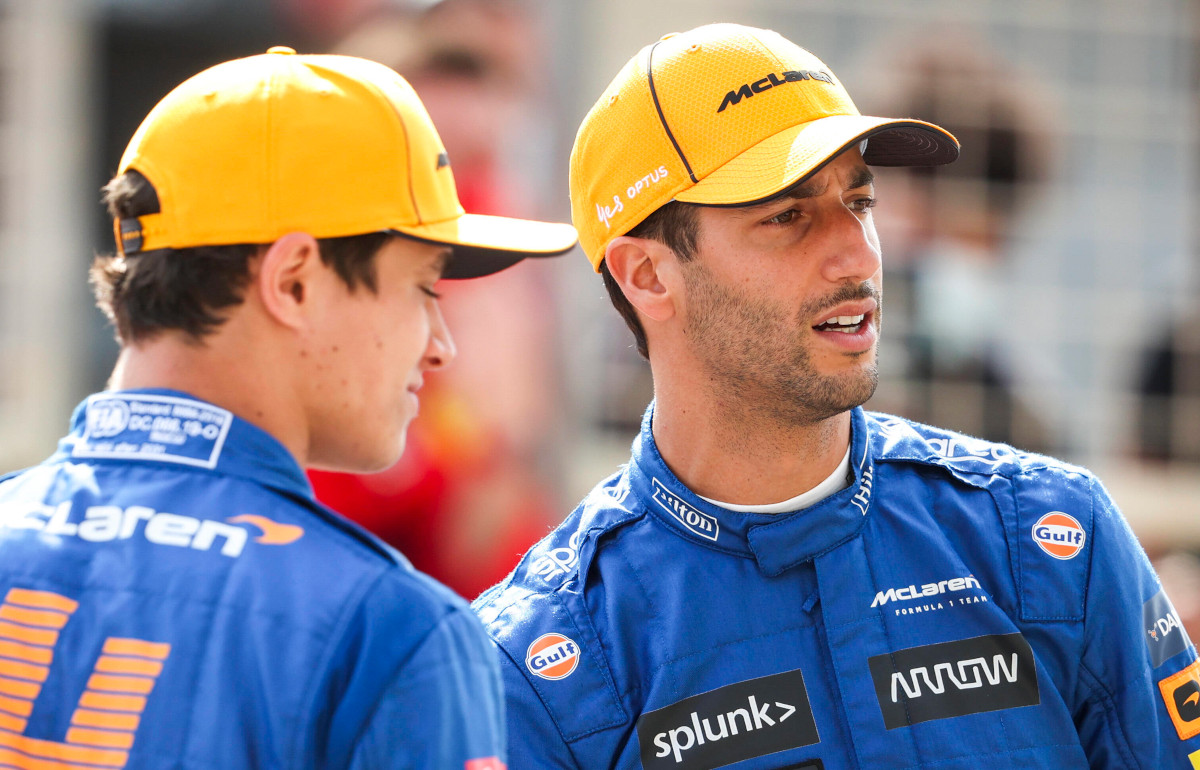 Ricciardo moved from Renault to McLaren over the winter and hasn't made the best of starts to life with his new team, being outperformed by team-mate Lando Norris in the early stages of the season.
He says that his struggles are down to the big difference between his new and old teams, and feels that difference is bigger than the one between Red Bull and Renault.
"The McLaren is simply very different to last year's Renault," the Aussie stated.
"The difference between those two teams is bigger than the difference between Red Bull and Renault.
"The hardest part is that I have to change my driving style that I have used for so many years."
Nevertheless, he isn't worried, and says that when he does get down, Zak Brown and Andreas Seidl help him out.
"I don't pay attention to what is said or written, but at some point, some unflattering comments will get to me," he added.
"In general, I am my own [biggest] critic. An article or two here or there doesn't bother me. I only mind when I'm not in the best shape and that's when talking to Zak or Andreas helps me.
"They tell me 'Relax, the season has just started. We know you're a talented guy.
"In these situations, you need faith in yourself. I've won races and titles in the categories I've raced in before and I always managed to find a solution and worked it out. Of course, I want to do everything faster, but I'm not worried."
Follow us on Twitter @Planet_F1, like our Facebook page and join us on Instagram!