Ricciardo: 'Horrible' hard tyre like driving 'on ice'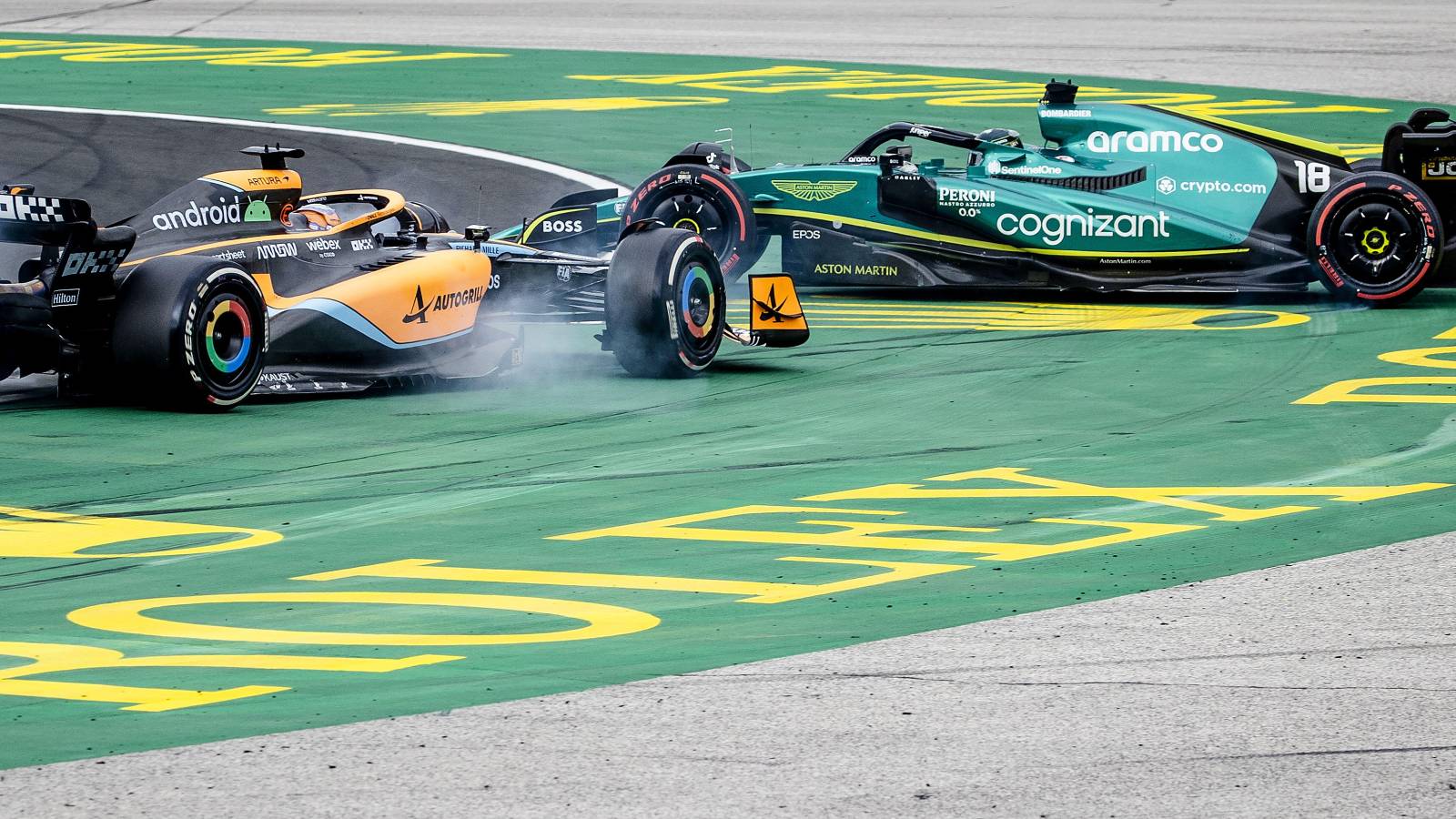 Daniel Ricciardo said the hard tyre, which he ran at the time of hitting Lance Stroll, was "horrible" in Hungary.
Describing the first lap of the race as a "mess", which included a collision with Kevin Magnussen, Ricciardo's race did not get a whole lot better from there.
Starting on the soft tyre, Ricciardo would pit on Lap 16, but the switch to hard tyres backfired as the McLaren driver struggled terribly for grip.
"The hard was horrible," Ricciardo told reporters post-race. "I think the softs as well at the start fell away really quickly, so I think the only tyre we had that we were able to do a little bit on was the medium in the middle of the race.
"But yeah, coming out on the hards, it was like ice. Obviously, I had the contact with Lance as well. I tried to do what I could to not hit him, but it just locked so early. Obviously apologise to him for that."
@danielricciardo بعد نهاية السباق ذهب للأعتذار من @lance_stroll. 🧡#McLaren #DR3
pic.twitter.com/5fLRTTEobZ

— ماكلارين بالعربي (@McLarenF1Arabic) July 31, 2022
Ricciardo picked up a five-second time penalty having been deemed responsible for the collision, ultimately crossing the line P15 at the end of a race which he said had "more lows than highs".
"Unfortunately, there were more lows than highs," said Ricciardo, as per the McLaren website. "The launch felt good but then I dropped a bit after that, and I was almost middle braking into Turn 1.
"I felt like I was in a decent spot, but I remember an Alpine coming up high on the exit of Turn 1 and I ran out of room, so I had to get out of that, otherwise I was going to lose a wing. I lost momentum through [Turn] 2 and got done around the outside of Turn 2 as well. So, it was a bit of a mess on the first lap.
"Then the soft really fell apart and I didn't have anything on that tyre. The medium, it was a little bit better. I was able to make a nice double-move on the Alpines, which was fun. I managed to hold off Stroll for a bit on the medium and then, when we came out on the hard, and he came out on a soft, we simply had no grip.
"I tried to avoid contact but I couldn't and unfortunately hit him, spun him around and got a penalty and then that was it. The hard didn't work for us, I could just never really get it working."
Formula 1 now heads into the summer break, one which Ricciardo very much welcomes before hopefully returning with more pace in Spa.
"I'm looking forward to the break, of course, and will try to come back with a little more speed in the second half of the year," he concluded.