Daniel Ricciardo responds to picture of Harry Styles wearing his merch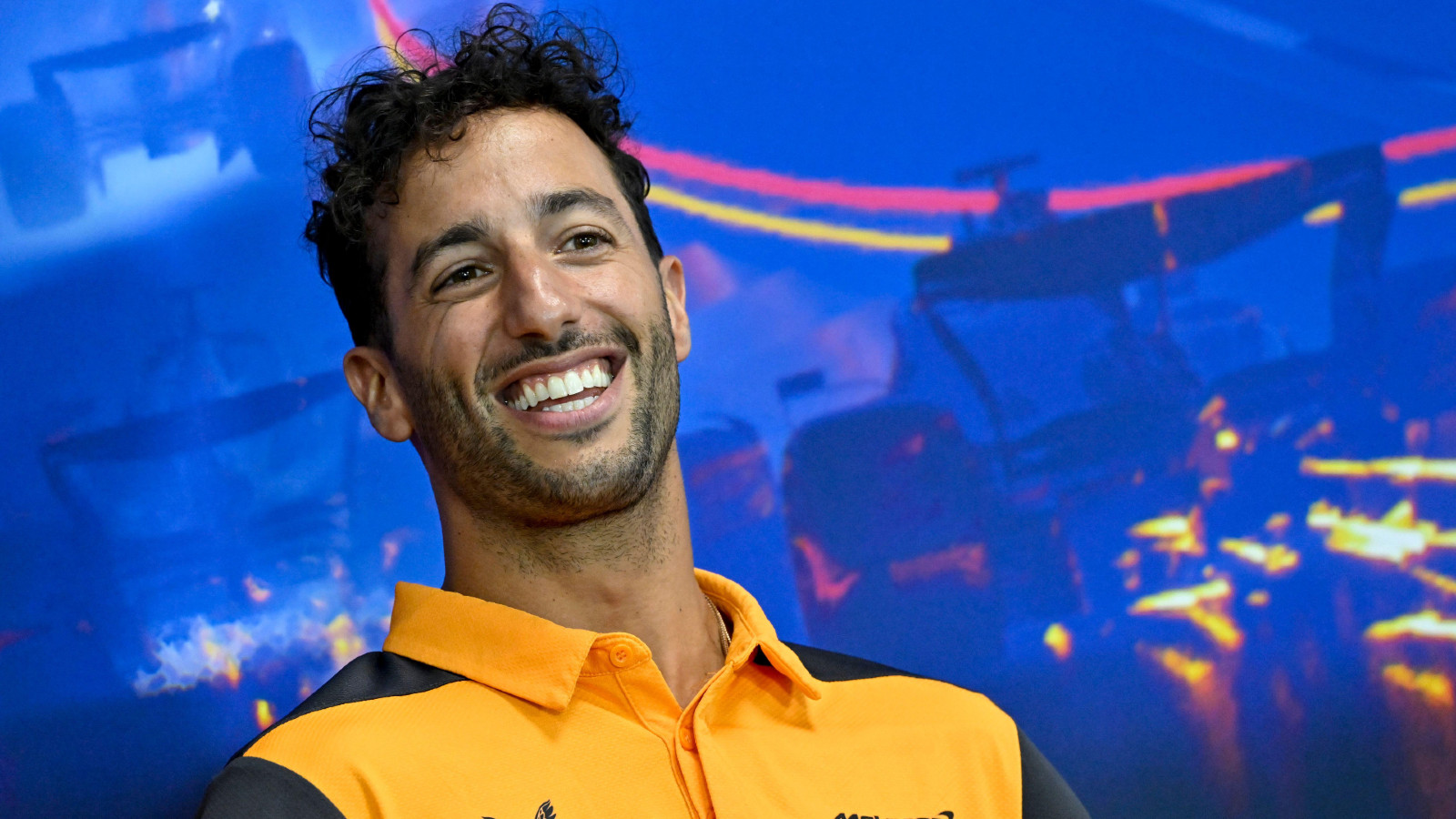 Daniel Ricciardo has given his reaction to the surprising sight of pop star Harry Styles wearing a T-shirt from the Honey Badger's range.
Styles frequently raises some eyebrows with his fashion sense, but displaying an affiliation to the Australian F1 driver was unexpected even by his standards.
But it turns out there is a connection between the duo, in the form of a mutual acquaintance.
Ricciardo was quizzed about the image of Styles wearing a vintage-type T-shirt which appears to no longer be among the current range of clothing on the McLaren driver's official merchandise website.
"It's a lot of fun, I was excited," said the 33-year-old on the Fitzy and Wippa breakfast radio show on the Nova 96.9 station in Sydney.
"We have a mutual friend who is, let's say, very close to me and it's someone close to him as well, so it's funny.
"When the picture came out on social media, the mutual friend was like 'I can't believe this hasn't been picked up before because he wears the shirt all the time. He (Styles) is always in public wearing the T-shirt'."
Ricciardo was then asked if the mutual friend had ever arranged for him to hang out with Styles, to which he replied: "I want to lie to you and say yes, we've met many times and had a few beers together.
"I haven't met him yet. It makes it even better because he's a fan before he's even met me, right?"
Harry wore a @danielricciardo Speedway collection tee out in New York recently.

This shirt was part of a special collection around the F1 US Grand Prix last October!https://t.co/urXkynfUJS pic.twitter.com/RGk9Rf4zoO

— Harry Styles Fashion Archive (@hsfasharchive) August 14, 2022
Styles, also an actor who appeared in the recent movie Don't Worry Darling, is not the only incongruous recent wearer of a Ricciardo garment.
The other example is George Russell, who was pictured at the Dutch Grand Prix donning a white sweatshirt from the Enchante range for sale on the Ricciardo merch website.
It turned out Russell's girlfriend had found his McLaren rival's online shop, liked the items she saw there and so it was arranged for her to receive some samples.
"I'll give you the story, it's a feelgood story, one for the grandkids," said Ricciardo. "He won't mind me saying this.
"So he texted me one Friday night and it was a picture of his girlfriend on the couch looking up the RIC3 shop. And he was like 'mate, what's going on?'
"And I was like 'tell me what she likes, I'll send her a few things'. So we sent a few things.
"I guess one of them actually fits George, so he decided to wear it.
"It's good, George is a good lad. I like the kid!"
Read more: Oscar Piastri discusses Daniel Ricciardo phone call after McLaren driver switch