Marko gave Ricciardo 'a lot of sh*t over the years'
Daniel Ricciardo says he has never been on the receiving end of any schadenfreude from Helmut Marko regarding his career path since leaving Red Bull.
The Australian was a big part of the Red Bull driver stable until 2018, when he decided to divorce himself from the project at a time when Max Verstappen was becoming the top dog.
After seven wins for Red Bull, Ricciardo moved on to Renault for two seasons and is now in his second campaign with McLaren.
The latter-named team provided him with his only victory since leaving Red Bull, at the 2021 Italian Grand Prix, and there have been only two other podium finishes, both in Renault colours.
Despite that Monza triumph, Ricciardo, who recently turned 33, has largely struggled to match the performance level of his McLaren team-mate, Lando Norris.
Marko, the driver programme boss at Red Bull, is renowned for his uncompromising approach to the racers under his leadership and Ricciardo freely admits he was a tough taskmaster to please.
But as for the Austrian taking pleasure in how things have turned out since the parting of the ways, there has been none of that according to Ricciardo.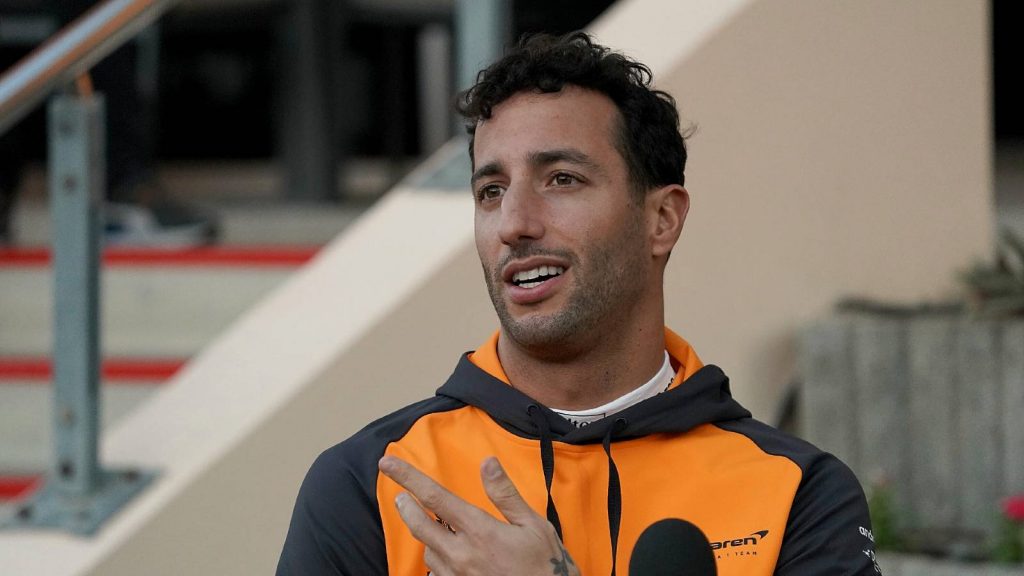 Asked if they had ever had a chat about the way things have unfolded, Ricciardo told reporters: "Helmut gave me a lot of sh*t over the years, so didn't need to sit down…after I left, there was no need for that anymore!
"I would say obviously I have less interactions with Helmut these days, but of course I would say the relationship is still the same. It's very honest, very Helmut.
"My admiration, or respect, for the man has remained unchanged. He's a good guy. So no 'I told you so'. That's part of the sport. And we'll move on."
Ricciardo was also asked about racing plans after Formula 1 and specifically the Bathurst 12 Hours in his native Australia, in which Verstappen has also expressed an interest in tackling.
"I think it's something I'll definitely be open for post-F1," said Ricciardo. "I'm not sure how close I would be to doing it whilst still doing this.
"Probably the same old story, I think – with the calendar, if we get to 24 races next year it will be pretty hectic. So I think my capacity to even want to do something else would probably be pretty low. Well, my interest.
"But in general, my overall interest for it is actually relatively high. But I'm probably…once maybe I got a couple more greys in my beard or something."
The curious case of McLaren in 2022
McLaren have had arguably the biggest peaks and troughs of the year so far, in terms of how varying their performance has been.