When Ricciardo went from 'hero to zero'
Daniel Ricciardo has said he felt going from a "hero to zero" in what was only his fourth race for the Toro Rosso team back in the 2012 campaign.
Ricciardo had scaled to the lofty heights of P6 on the starting grid at the 2012 Bahrain Grand Prix and had Nico Rosberg's Mercedes for company on the third row.
The Aussie had his eyes fixed ahead on likes of Sebastian Vettel, Lewis Hamilton, Mark Webber and Jenson Button, but the elation soon evaporated after he was chewed up and spat out on the very first lap.
"At that point, the Toro Rosso was hardly a top-ten car let alone a top-six," Ricciardo said on The Howie Games podcast.
"If anyone didn't know my name, by then they did.
"But then it was like there was even more weight on my shoulders because, alright, you've proven you can drive, but now can you run at the front with these big boys.
"Alonso was lining up I think in a Ferrari alongside me and all this sort of stuff, I was like 'oh boy, just don't mess up'.
"On my first lap I went from 6th to 15th place, or something, and I just got absolutely bullied and ambushed.
"So I went from hero to zero very quickly, and it took me a little while to recover from that one."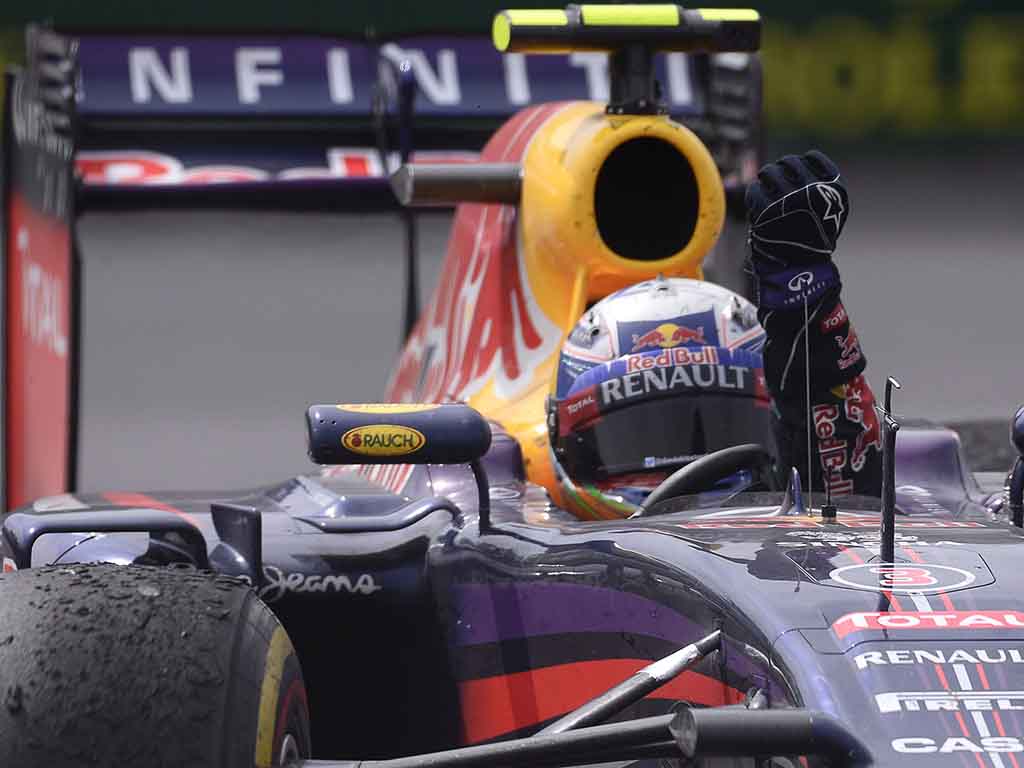 Ricciardo also recalled the emotions he felt after clinching his first-ever podium in Formula 1. It came at the 2014 Canadian Grand Prix after the Aussie made the step up from Toro Rosso to the Red Bull senior team.
"There's happiness, there's excitement, there is all of those feelings but one of the big ones which will probably surprise a lot of people is relief," he said.
"And I say relief because, especially at that stage of my career, I did believe I could do it.
"I believed in myself, I believed I had the talent and the mentality to hold my own. But until you do it, you just never know. You can believe forever but until you tick a box you never know.
"I got the lead I think with three laps to go and I had a moment of, 'oh shit, are my hands still gonna work, are my feet still gonna work, and are my fingers still going to be able to pull the gear, or am I just gonna freeze'.
"That was a legitimate thought that ran through my head.
"Fortunately everything still functioned, and then I was like 'alright, I do belong here'.
"So, crossing the line was a bit of relief, that kind of everything that I believed was truthful."
Follow us on Twitter @Planet_F1, like our Facebook page and join us on Instagram!