'Lows felt even deeper' for Ricciardo without family time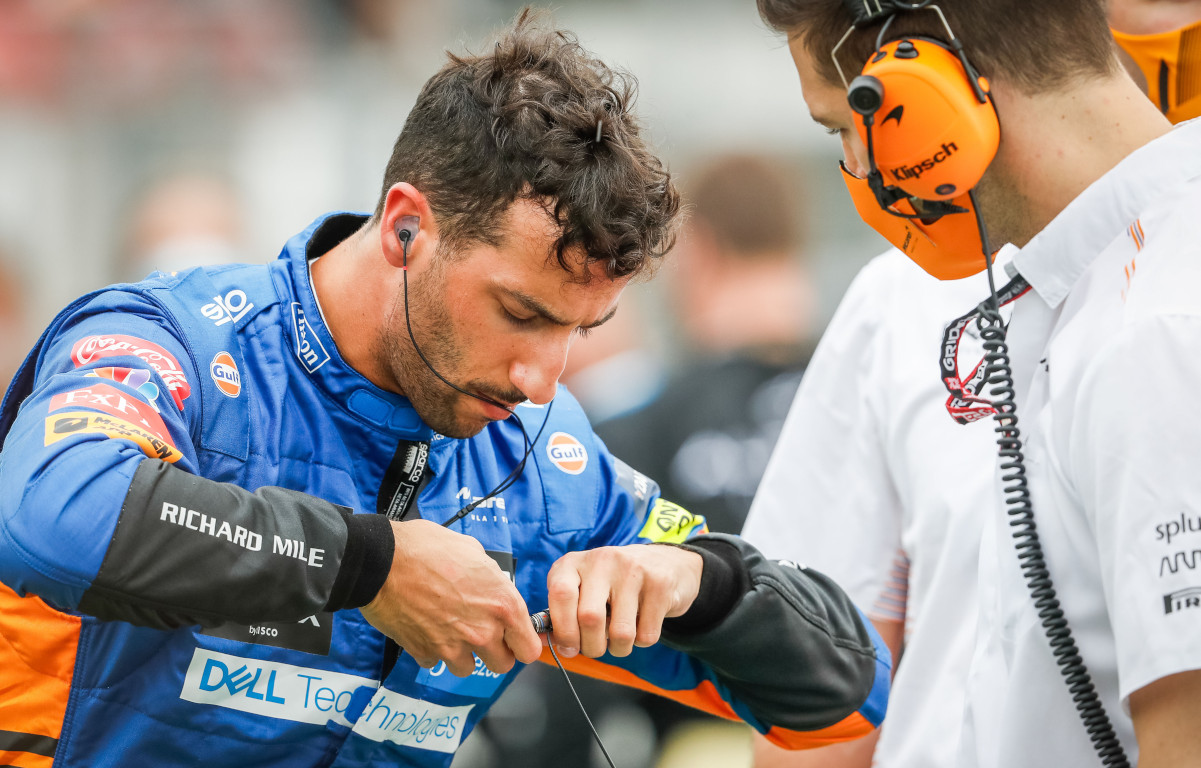 Daniel Ricciardo has finally been able to head back to Australia over the winter for the first time since the pandemic began, and he admitted not seeing his family made "the lows feel even deeper" in his early struggles at McLaren.
The 32-year-old gave himself a low mark for his performances in 2021, particularly through the first half of the season, when he struggled to get to grips with his McLaren and was roundly out-performed by Lando Norris.
He clawed back some of the deficit to his younger team-mate after the summer break, taking his first win with the team by taking P1 at the Italian Grand Prix in September, which he previously described as being "the biggest moment of my career".
Having had such a long time without being around family members, he said he will make sure he will make up for lost time as the world slowly begins to return to normal.
Tell us you're a McLaren fan without telling us you're a McLaren fan.🧡@DanielRicciardo will go first… pic.twitter.com/WQ7WLaSGHu

— McLaren (@McLarenF1) January 29, 2022
"It made the year even harder. The lows feel even deeper. I do have a family around me in McLaren, but not my family," Ricciardo revealed to Auto Motor und Sport.
"It's not even about them putting their arm around me – it's more about switching off. A family can be a very nice sanctuary, that's why it was hard without them.
"This job is hard because it keeps you away from your loved ones. When the world can open up again, I will take advantage of it as much as I can. Will take my family and friends to as many races as possible."
Ricciardo and McLaren have also been preparing for the new season to get underway, with a sweeping set of regulation changes providing a blank slate for the teams to try and put themselves at the front of the field when the year begins in Bahrain in March.
The new car specification has been designed with the specific purpose of trying to enable closer racing between the teams and drivers, by hoping to close the performance gap throughout the field and changing the aerodynamic philosophy of the cars to allow them to follow each other more easily.
Ricciardo stressed that the new rules aren't "guaranteed" to make things better, but he's keen to take advantage of them if it means they can allow him to showcase his renowned overtaking skills.
"New regulations are always exciting. But again, you don't want to just think it's guaranteed to make things better," he said.
"New doesn't always mean better. But from a racing perspective, if the field is closer together, that would excite me.
"I enjoy wheel-to-wheel duels, and want to show my skills there. Maybe that will be an advantage for me if it will actually be closer. I would welcome that."
Ricciardo to stay at McLaren for rest of career?
Daniel Ricciardo has said he's open to remaining a McLaren driver until the end of his career.