Ricciardo reveals 'hardest part' of hotel quarantine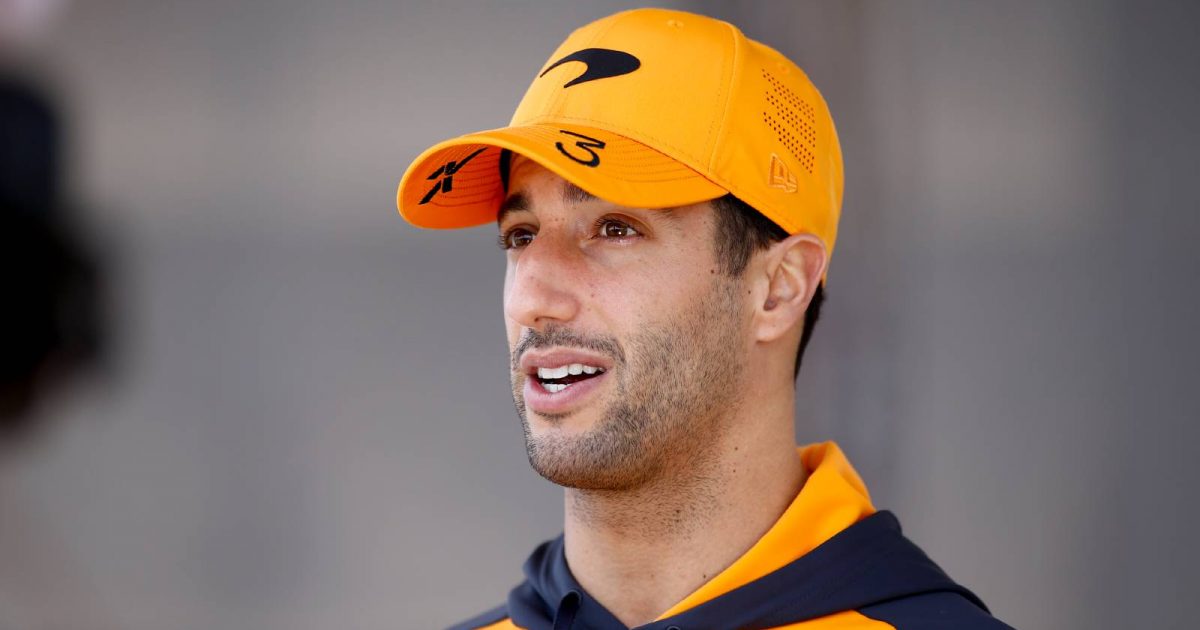 Daniel Ricciardo has explained the toughest part of the two-week hotel quarantine he chose to undergo during the F1 off-season.
The Australian had not been home for around 18 months when the 2021 Formula 1 season concluded with the Abu Dhabi Grand Prix on December 12.
Travel restrictions due to the pandemic meant heading back to Perth had been impossible for Ricciardo, who had desperately missed family and friends and was eager to see them at the earliest opportunity. It was the longest time he had continuously been away since 2007.
The chance finally arrived after the campaign had ended, but to capitalise on it the McLaren driver had no option but to self-isolate in a hotel for two weeks over the Christmas period when he landed in Australia.
Having his childhood friend and performance coach Michael Italiano next door helped, but Ricciardo said the most difficult aspect was knowing his loved ones were so near and yet so far as he counted down the days to 'freedom'.
Which @DanielRicciardo are you?
1. 👊 2. 👋 3. 😳 4. 😁 pic.twitter.com/d8C09gHOYx

— McLaren (@McLarenF1) April 2, 2022
"Doing two weeks in hotel quarantine wasn't easy, mostly because I was so close to being where I really wanted to be," said the 32-year-old in an interview with The Age and the Sydney Morning Herald.
"I was in an adjoining room with Michael, and home, my family, was half an hour up the road and I couldn't be there. That was literally the hardest part.
"One weekend I was on the grid in Abu Dhabi, the next Sunday I was in quarantine in my home city and I wasn't sick but I couldn't get out.
"That second week, I was very, very over it. If I had been doing it in another city and my home wasn't a short drive away, in some ways that would have been easier.
"But it made January sweeter when I got to be around family again, hanging out with my nephew and niece, those sorts of simple things.
"I was just happy to chill and just be present, in a way. It was what I needed, just switch off and enjoy what I'd been missing. Low-key, but I relished every day of it."
After a couple of months back in Europe and the Middle East kicking off the season – plus another spell in isolation having contracted Covid-19 that caused him to miss official testing in Bahrain – Ricciardo is back in his homeland again for the Australian Grand Prix.
"The cliché is that a career goes quickly and I did my first Australian GP when I was 22. I'm 33 this year. It feels like yesterday, but you realise a lot has changed professionally and personally," he said.
"Australia 2012, I remember being on the grid in the Toro Rosso very vividly. Back then it was all about that race, then the next one and the one after that. That was a very young Daniel with no long-term focus.
"Now I'm at this different stage and I feel I get better at looking further ahead, but I've tried to keep the strengths and the energy that come with being young, thinking young, when you're just in love with every element of everything because it's so new and exciting.
"Those days of being naïve and maybe a bit over-excited are some of the most carefree days and sometimes it helps to break everything down, go back to basics and remember why we are here. I try to keep elements of that."
Ricciardo, Norris 'deserve better McLaren'
Andreas Seidl admits his McLaren drivers deserve to be driving a better car this year.