Daniel Ricciardo is confident of his performances improving and that people will jump on his 'hype train' again.
The Australian has been widely considered to be one of the best drivers on the grid since joining it in 2011, winning seven races and standing on the podium 31 times since his debut.
However, his reputation has been damaged this year by a poor start to his McLaren career, with Lando Norris comfortably getting the better of him thus far, even lapping him in Monaco.
Nevertheless, the 31-year-old is not worried, believing his results will improve in time and that will change.
"For sure I'd have loved to have it [a full understanding] now or a few races ago," he told reporters in Baku.
"But that's maybe where I lean on my experience in the sport and just know…I'll use this expression…it's a marathon, not a sprint.
"Of course, you want to be able to deliver every race, but I know in whatever race time when it clicks and it becomes right, people will all of a sudden be back on the Ricciardo train!
"So, if you jumped off, it's okay, it's still going to go forward and there are tickets still to be sold, so it's okay, I'll let you back on!"
F1 TV are offering PlanetF1 readers 10% off their Access and Pro subscriptions!  and use the code PLANETF10 at checkout*
*offer expires midnight on Sunday, June 6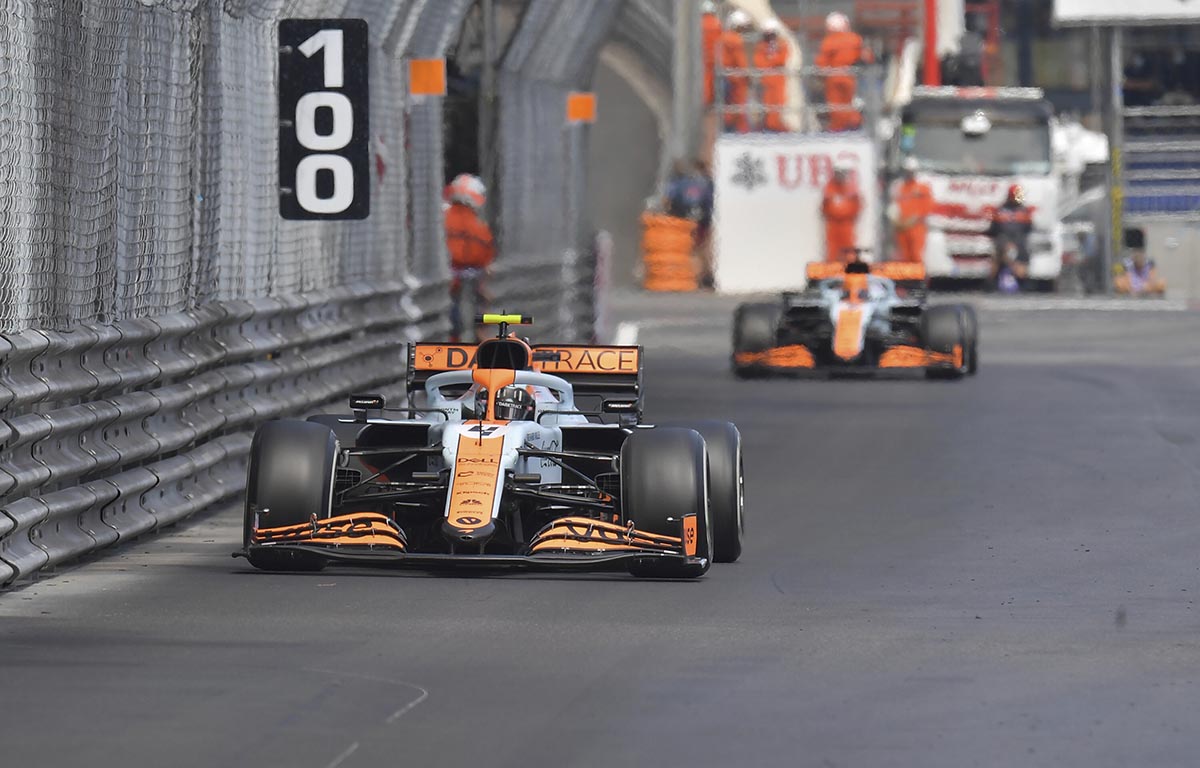 Struggling so much against a team-mate is new territory for Ricciardo, who has always held his own at the very least in intra-team battles.
He admits it is easy to overthink things, but is wary of falling down that "rabbit hole".
"Yeah, Formula 1 is complex and you can [overthink], you can fall down that little rabbit hole and it's hard to then pull yourself out. I think probably [because of] my experience in the sport that I have pretty good awareness of that," he added.
"Sometimes you can't help going down that path because you also get emotional, and emotions sometimes don't lead to the clearest decisions.
"But [I'm] definitely aware of it and I think already by Monday morning after the [Monaco] race, I was like full steam ahead and was ready to go, and then I think that led to a productive few days with the team working."
Specifically, he spent a lot of time in the simulator and feels it improved his understanding of the car.
"We played around a lot and certainly some things now do seem more clear to me and it was really productive to do that, and yeah, I'm looking forward to putting it in play on track," he said.
"It's really trying to adapt my style to work better with the car, and I think sometimes I'll do what I think is right and what has worked for the last few years, say, and it doesn't quite work at the moment.
"And, then, that's like 'why doesn't it?' and it becomes frustrating and you question 'but it should work'. So I think the last week especially I took a step back – didn't completely restart, but started from a step behind and then built up."
Follow us on Twitter @Planet_F1 and like our Facebook page