McLaren urged Ricciardo to 'pull your finger out'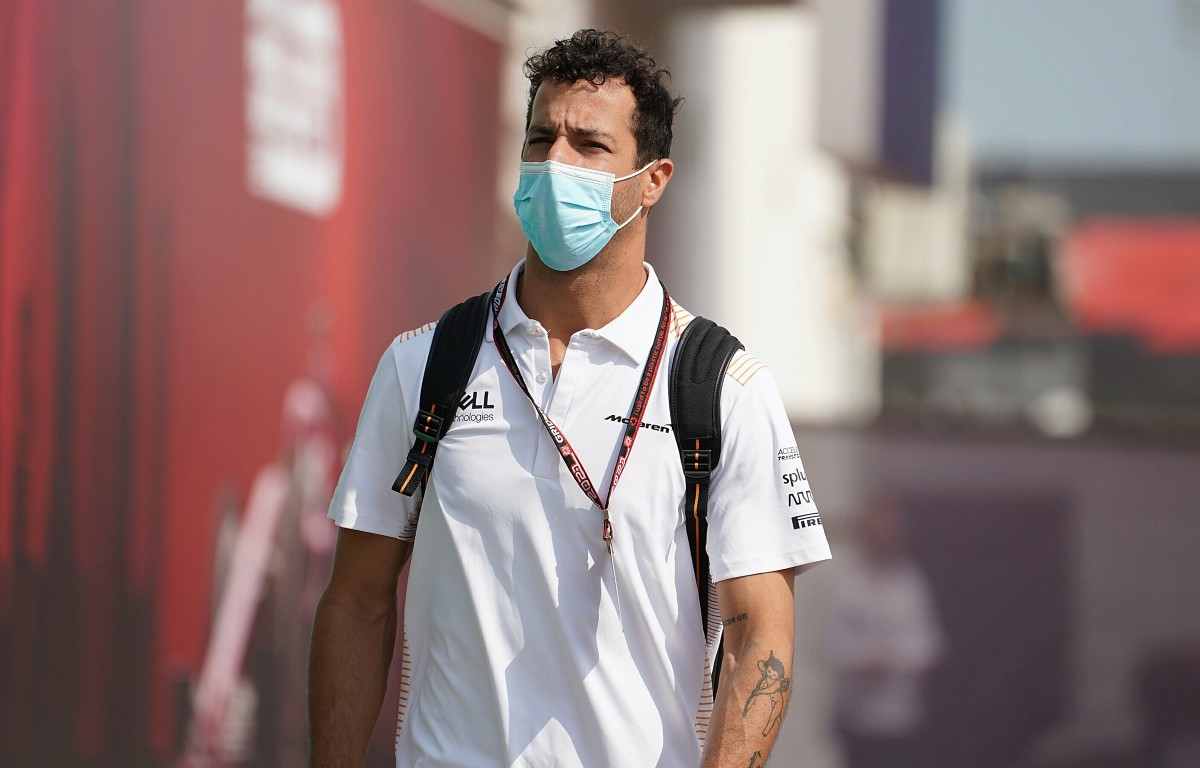 Daniel Ricciardo has confirmed that during his difficult start to life at McLaren, the push to raise his game did come.
The Australian arrived as a seven-time race winner, a proven top tier F1 driver who was expected to lead McLaren's climb back up the grid.
But while many questioned if his team-mate Lando Norris could keep up, it actually began the other way around with Ricciardo unable to find the pace in the MCL35M that Norris could.
McLaren showed patience with their new recruit, but Ricciardo nonetheless did have to take some constructive criticism.
Explaining his experiences alongside ex-Olympian rower and now his race engineer Tom Stallard, Ricciardo told GP Racing: "It's encouraging to have Tom by my side knowing he was a competitive athlete.
"Obviously in your team you want someone who is good at what they do. But what I also really want, what I like, is a competitor, someone who will fight alongside me and look for that last little edge.
"And obviously Tom is someone who went to the Olympics and brought home a (silver) medal, so I know that's in his character.
"So that's cool. And the support of Tom, and really the whole team, was good – they were very understanding and patient, for sure.
"But yeah, there was also at times a kind of 'pull your finger out', and I'm big enough to take constructive criticism – there were no insults or beating me down, it was always trying to understand, 'okay, what's the issue, and then how can we help you?' That was a more modern approach to take and it's served us well."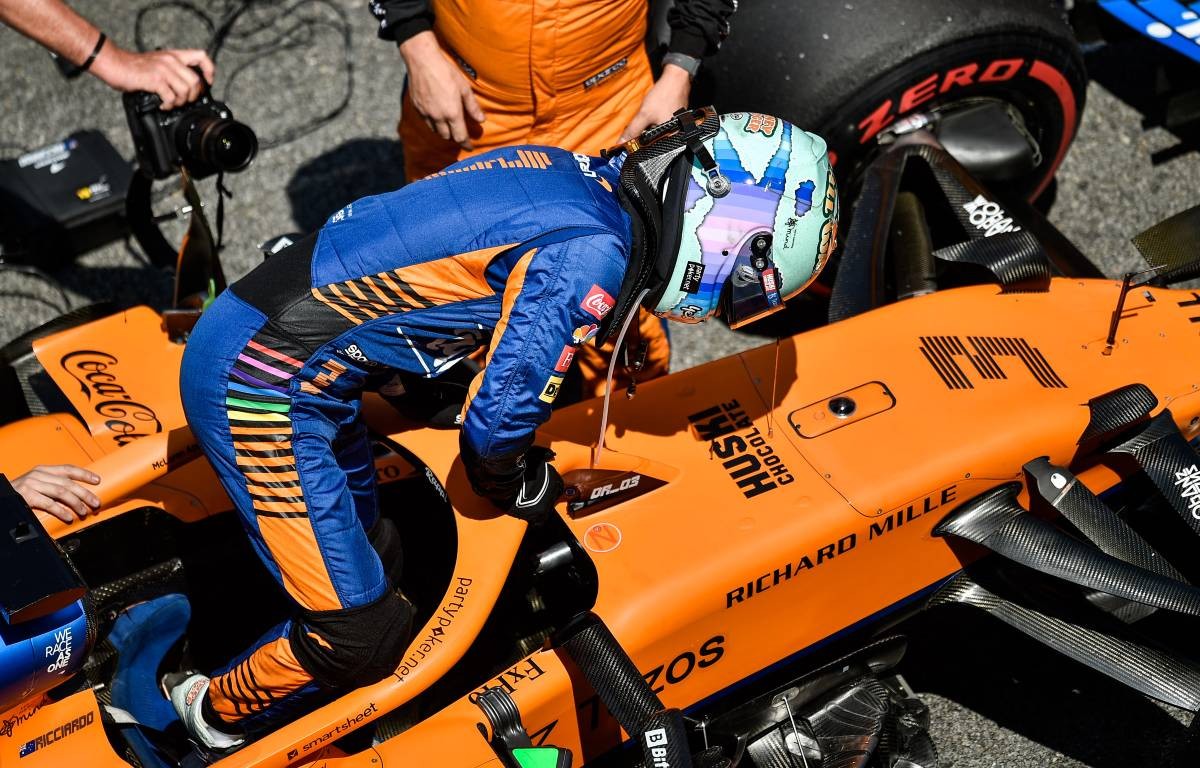 Much of Ricciardo's early troubles at McLaren revolved around him needing a completely different approach on the brakes – complicated considering he had developed a reputation for late-braking overtakes.
And so it was a complete adaptation for Ricciardo, one that left him scratching his head as to where he was haemorrhaging time – an issue he had not encountered before.
"The natural picture in my head was that every lap I do in this car, I'd just get better," Ricciardo explained.
"In Bahrain I qualified sixth and I knew I still wasn't close to 100% comfortable. So in my head I was like 'well, each time I drive now I'll just push the car more and more'.
"And then I, let's say, hit an early plateau where the limit was a different limit to what I was used to. And to arrive at that limit, I needed to drive the car quite differently.
"The car has some really strong points but also some weak points, and I was just trying to navigate my way to the strong points. It didn't always come natural for me.
"The key was trying to break it down and understand it corner by corner because, as a whole, there were times when I was seven or eight tenths away [from Norris] and I was like 'I can't do that. I don't know where that time is'.
"Even with me and Max [Verstappen], a really strong and competitive rivalry, I remember I was furious if he was two tenths faster than me. We all know the calibre of driver Max is. So – and I'm not taking anything away from Lando – a gap that big is like foreign territory really. I've never found myself in that position.
"It wasn't like I made a mistake here or there, it was that I didn't know where that chunk of time was. Tom was good at bringing it back and saying 'look, let's analyse, let's go through this corner – why can't you do that, what's stopping you? Let's figure it out, let's go from A to B to C, as opposed to just going straight from A to F'.
"Race car drivers or athletes, we are a certain amount of stubborn. But you can't take that to your grave, if you know what I mean.
"At some point you have to be open-minded and say 'all right, this is what it is. I have to now adapt and maybe I'm not comfortable with it at first, but take encouragement that the more I learn and get comfortable with it the better I'll be'."
Fortunately, the better times did come, with Ricciardo emerging from the summer break a different driver behind the wheel of the McLaren.
Then he arrived at the Italian Grand Prix with a particular feeling, sensing a good weekend was coming – he went on to win the race, leading home a McLaren one-two.
Qualifying proved to be the catalyst, creating a rage inside Ricciardo as he came within a tenth of Red Bull's Verstappen, and he channelled that to finish F1's first sprint qualifying in P3, which became P2 due to an engine penalty for Valtteri Bottas.
Sunday arrived and after passing Verstappen at the start, Ricciardo never looked back from there, delivering his true breakthrough drive in style.
"I was definitely chomping at the bit and there was something…an inner confidence I certainly had," said Ricciardo, reflecting on that race weekend at Monza.
"I felt better already. Since coming back from the summer break I'd felt refreshed and just ready to go, and Monza is a track I love and I felt good.
"And I had come up short in that qualifying session. I don't know, I kind of flipped internally. I was just angry and I channelled that. I'm trying to get there more often now.
"I can't say that on the Friday I was convinced I would win but if I look back through the weekend, am I surprised how the weekend ended? Hand on heart, I'm not surprised."
Ricciardo's showings have been mixed since Monza, he himself admitting he still is not nailing that "McLaren style", but without doubt his performance level compared to Norris has shown a clear improvement.
And now with two rounds to go in the season, Ricciardo has a vital role to play in helping McLaren secure P3 in the Constructors' Championship with his team currently trailing Ferrari by 39.5 points.
Ricciardo still not nailing McLaren style
Daniel Ricciardo admits he still has not nailed McLaren's driving style.