Daniel Ricciardo on Lando Norris: 'The kid's good…but ignorance is bliss'
It sounds harsher than it is meant to be, but Daniel Ricciardo says "ignorance is bliss" in explaining why Lando Norris is so effective at McLaren.
Norris has outperformed Ricciardo during their 40 races together as team-mates, to the tune of a massive 117 points, even though it was the Australian who scored the only victory when he led home a 1-2 at the 2021 Italian Grand Prix.
For that reason, Ricciardo's contract is being terminated a year early at the end of this season when he will be replaced by his young compatriot Oscar Piastri.
With his vast experience and seven grand prix wins before he joined McLaren, some pundits had thought Ricciardo would put Norris in his pocket quickly, but it proved to be the reverse scenario.
In discussing why things have turned out as they have, the 33-year-old has pointed to a couple of factors counting in the favour of the driver 11 years his junior.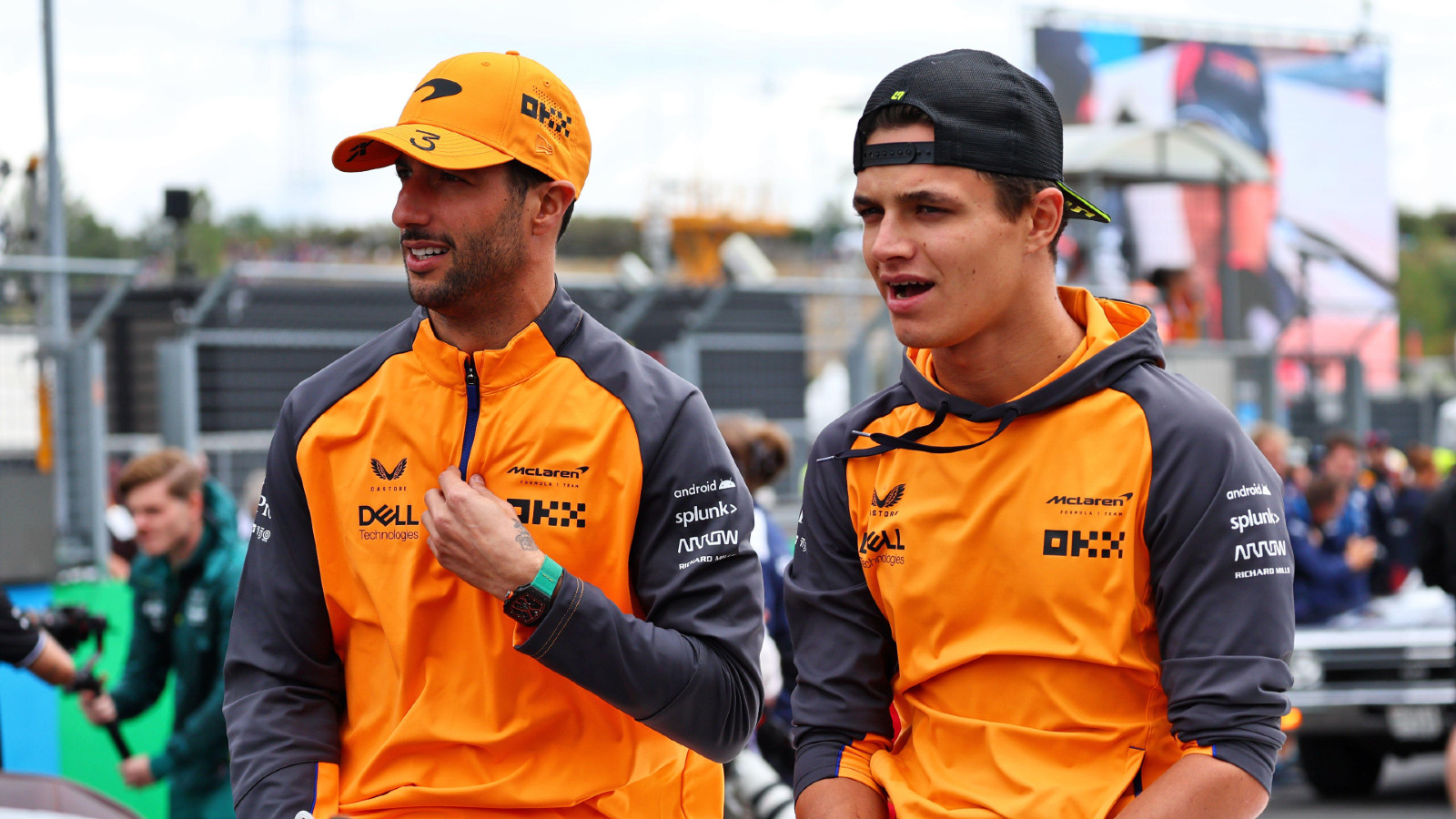 "If I'm going to give you a short answer, I'll put it down to two things," said Ricciardo during an interview with The Race.
"One, I'll never take credit away from him – the kid's good. There's no denying that. And if I say he's not, I'm just being a bitter, sore loser.
"The kid's good. That's obviously one element – he can steer.
"The second is, ignorance is bliss. And I'm not saying he's got no knowledge of race cars, not at all. I think he's quite actually in tune with what he does, from a technical point of view.
"But it's the only F1 car he's driven. Obviously, there have been variations of the McLaren. But he hasn't driven for another team. So in a way he has got, I'm sure, used to some of the elements of this car.
"There's probably a bit of that, where I've obviously got some – I hate this word, but I've just got to use it for a lack of better words right now – expectation of maybe what a Formula 1 car can do or should do or where some potential lies.
"He does now, because he watches onboards, and he sees what other drivers can do – 'yeah, I wish we could do that, the rear doesn't do what I want'.
"But ultimately, he hasn't been behind the wheel of another car. So obviously, he's good. And there's an element of 'ignorance is bliss'."
Read more: Zak Brown hated making 'tough decision' about Daniel Ricciardo