Ricciardo: 'Life still goes on' even if I don't win a title
In a sport where only one person can achieve the ultimate goal every year, Daniel Ricciardo says it is "scary" to think about leaving F1 without a World title.
But, he adds, only if that is one's entire "life's work".
At 32 years of age Ricciardo has a few more years, maybe even as much as a decade, left to achieve the goal of winning a Drivers' Championship title.
He has twice been third in the standings, although in both 2014 and 2016 he was well over a 100 points adrift of the championship-winning Mercedes driver.
Now with McLaren he is back to winning races, P1 at last year's Italian Grand Prix, but that doesn't mean a title is in his future.
The Aussie has had to come to terms with that.
"If you put all your eggs into one basket, and it doesn't work out, the thought of what might happen – in a way it could be scary," Ricciardo said as per The Race.
"If I put all my life's work into becoming a World Champion and I don't become a World Champion, am I going to be depressed the rest of my life? I don't know, it's a bit of a risky thing to do.
"And I think, in this sport, when there's so many other variables in it, nothing's guaranteed. And it's just not that black and white."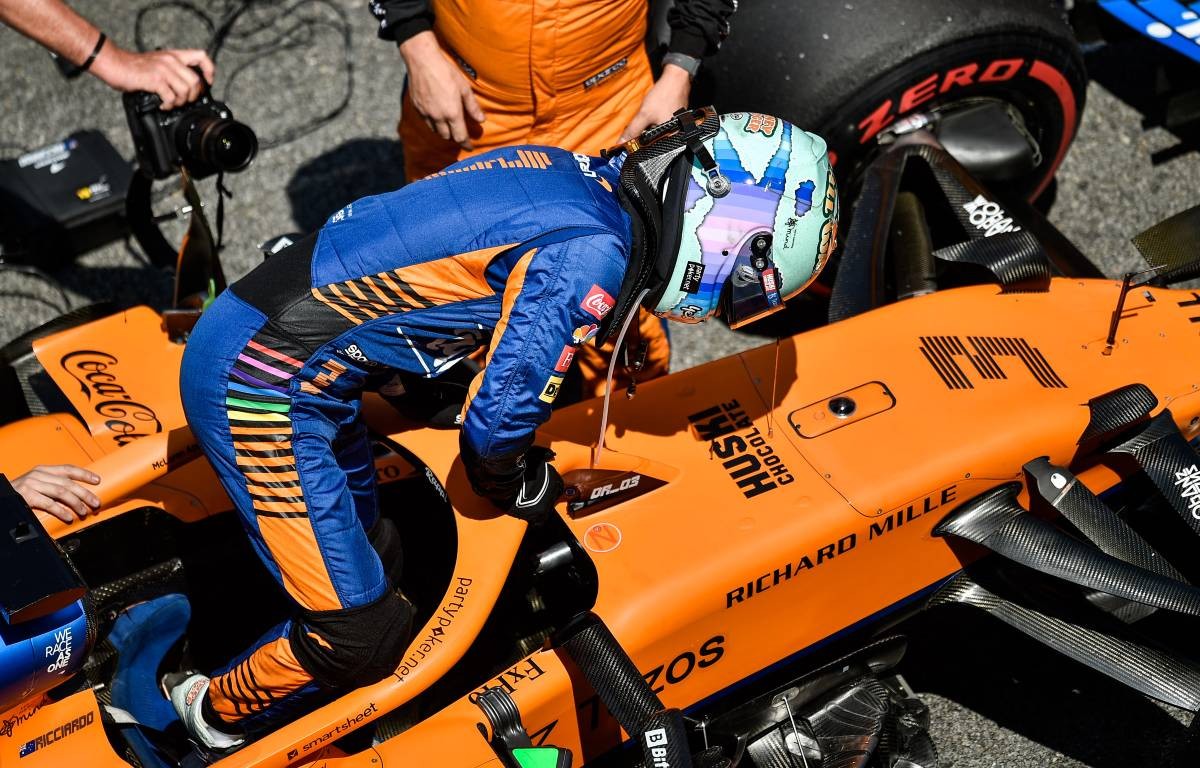 Ricciardo is one of 111 drivers to have won a Formula 1 grand prix, that's one-seventh of the number who have started races.
With his eight race wins he is tied for 37th place on the all-time win list.
The McLaren driver added: "It's probably just for some self preservation as well.
"It doesn't change me or my mindset as a competitor or anything. But I guess some days, especially like the bad days, you sometimes do need to laugh it off – it's just a sport.
"If I don't become a champion, life will still go on. I'm fortunate enough to have been able to live my dream for quite a few years now.
"At the end of the day, it's a trophy, and it's your name in the history books forever – but you're still going to go to bed that night, you're still going to wake up the next day.
"I don't want to downplay it, but you just want to be mature with the approach of it. Lewis has seven of them. Does he feel different to before he had any? I don't know. I'm not saying I have that answer, but I don't know.
"It could just be quite scary to invest everything in it, because there's a lot more to life. That's probably where I'm at with it."
Ricciardo says part of his pragmatic approach to the championship comes from a lesson learned from UFC fighter Rashad Evans.
He explained: "So, there's a story where he worked all his life to become champion. He became a champion. And I think the next week he went back to the gym, and his team-mates were like, 'How does it feel?' and he said, 'I feel no different'.
"In a way, it's quite sad, because you want it to be something. But I guess the point was that having the title belt didn't change him as a person. So, if you also work it up to be something, and then it's not, I think that could also be quite dejecting.
"So, I tried to just level it out a little bit so that if I do become champion, awesome. But if I don't, life still goes on."
PlanetF1 Verdict
Ricciardo: 'Life goes on' even if I don't win a title
Daniel Ricciardo says thinking about leaving F1 without a title is scary but knows life goes on.