Daniel Ricciardo says he is open to taking on Lewis Hamilton as a team-mate after Jenson Button declared he would "mentally hurt" the Brit.
Although Hamilton's 2021 team-mate, if of course the Brit does re-sign with Mercedes. has already been decided with Valtteri Bottas staying on at Mercedes, the team could change the line up the following season.
George Russell is the favourite to replace Bottas after he's completed his three years with Williams.
Button, though, would like to see Ricciardo team up with the seven-time World Champion.
"I'd love to see Danny Ric up against Lewis, because I think he would mentally hurt Lewis a lot," the 2009 World Champ told Autosport.
"He would be quick and he would laugh everything off, he would be so relaxed, so down to earth, he's a proper character and I know that most drivers would find that difficult."
That pairing, though, is unlikely to happen, at least not before 2023 as Ricciardo has committed to McLaren.
After two seasons with Renault, the former Red Bull driver is on his way to Woking next season having signed a two-year deal.
He is, however, open to one day taking on the challenge of having F1's most successful driver ever as a team-mate.
"I'd like to obviously try it out one day," he said in response to Button's comment.
"Hopefully, Lewis hangs around long enough and we'll see what happens."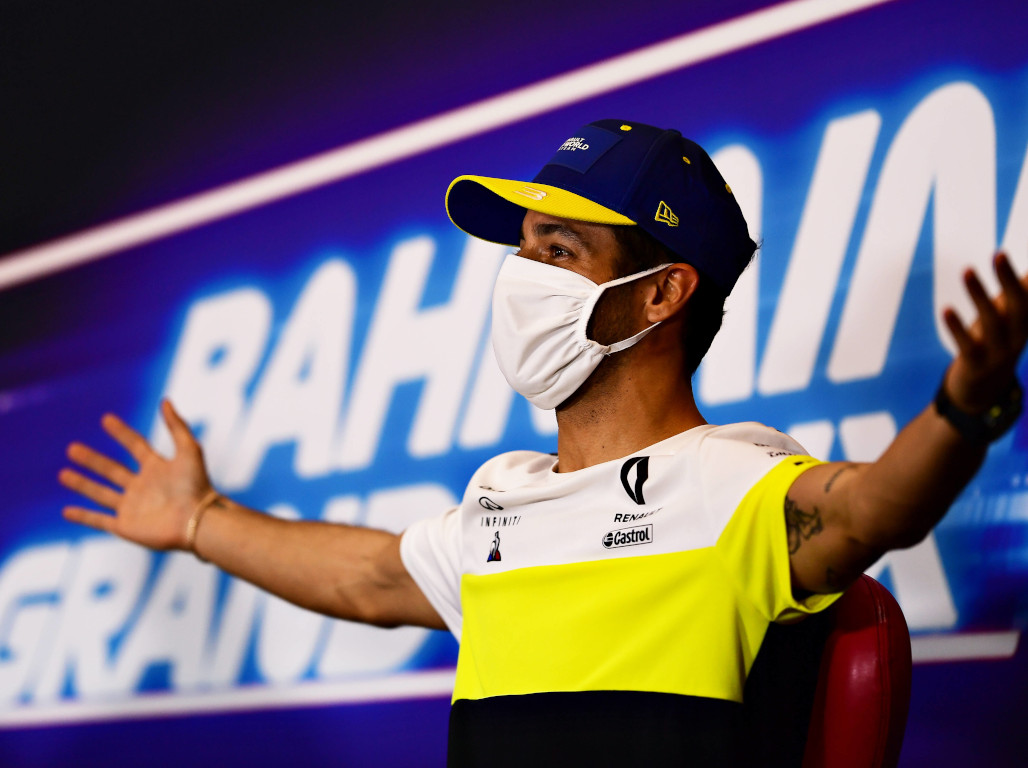 Get your hands on the official Renault 2020 collection via the Formula 1 store
As for the former driver saying Ricciardo's joking demeanour could throw Hamilton off his stride, the Aussie says he has never considered it to be a tool against a team-mate.
"I've never really thought about how it probably affects a team-mate," GPFans quotes the Renault driver as saying. "I know it affects me in a positive way.
"I guess the way I approach the sport and the racing, obviously, when it's time to take it seriously I do, but I like to have fun with it as well and I'm able to move on I think pretty quickly.
"It's not in a carefree, reckless way like, 'Oh I had a bad race. Who cares? I'll move on and race again'
"I will dissect it, but by Monday or Tuesday, I'm over it as far as it being maybe a bad result and I'm onto the next.
"I think it helps also if I am getting beat, I can overcome it quicker."
Follow us on Twitter @Planet_F1 and like our Facebook page.