Ricciardo would have been 'sadder' losing to a rookie
Daniel Ricciardo admits if it had been a rookie Lando Norris that had outperformed him for much of 2021, it would have hurt his pride.
When McLaren announced Ricciardo for 2021, much was expected of the multiple race winner with the Woking outfit adding the experience they felt their team was lacking if they were to become a force at the front again.
As it turned out, while Ricciardo claimed a race win in 2021 at the Italian Grand Prix, across the season it was Norris who regularly extracted the better performance from the MCL35M.
Monza was Ricciardo's only McLaren podium finish in a race where Norris crossed the line P2, with the Briton having added three further podiums to his 2021 tally as well as the first pole position of his career at the Russian Grand Prix.
The first half of the season was a particular struggle for Ricciardo, who regularly found a gulf in performance between he and Norris, with the Briton even lapping him at the Monaco Grand Prix.
After the summer break Ricciardo's pace compared to Norris on average improved significantly, but Norris remained the better-performing driver and finished the season 45 points ahead of Ricciardo.
It was a season when Ricciardo learned a lot from his team-mate – an experience he values for that was Norris' third campaign in Formula 1 with McLaren.
If Norris had been a rookie, Ricciardo admits his pride would have been dented somewhat.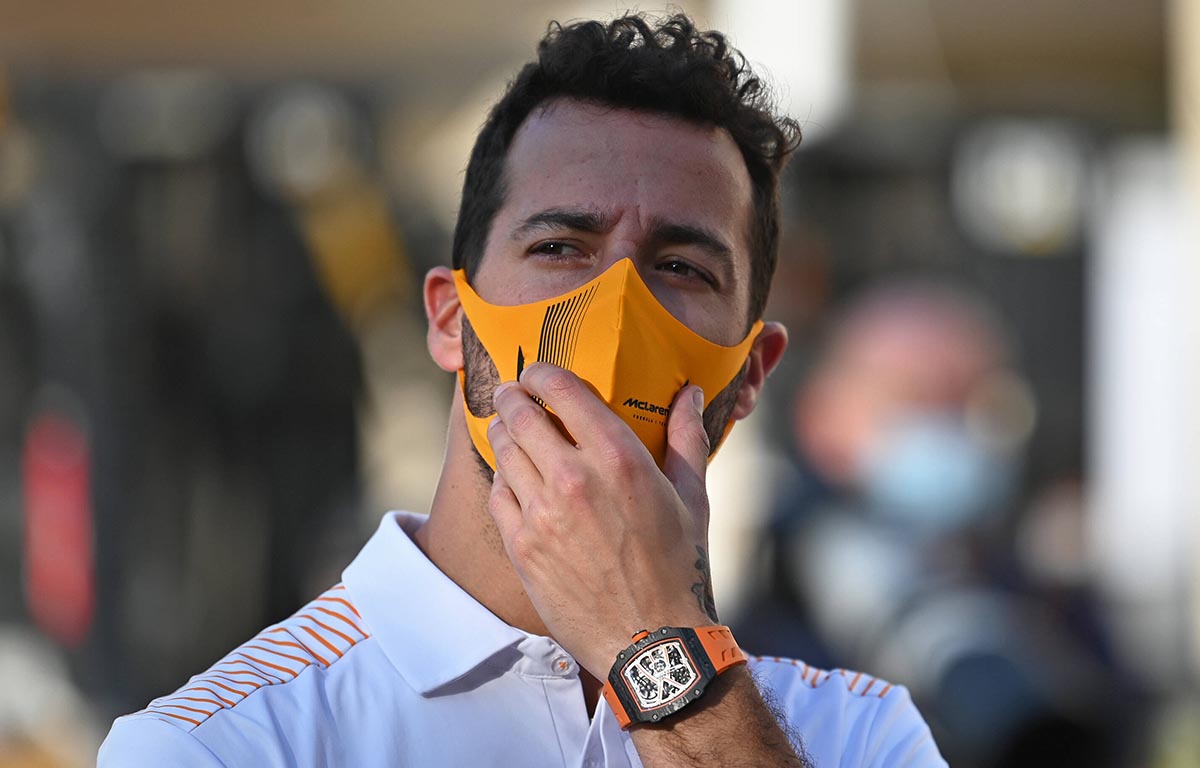 Quoted by GPFans, he said: "We certainly learned from each other last year. I don't want to say it's exactly the same. I probably learned more from him than the other way around.
"If it had been his first year in Formula 1 and he just jumped in and did what he did, maybe my pride would be a little tarnished.
"It's been good. My ego is fine, but if it was a rookie doing this I'd probably be a little sadder."
Ricciardo made his Formula 1 debut at the 2011 British Grand Prix, while Norris started his first race at the 2019 Australian GP.
In terms of F1 experience Ricciardo is comfortably superior, but the Australian said that counted for very little when he moved to McLaren because in that team Norris was the experienced one.
"I quickly realised I had to forget my experience for a while," Ricciardo admitted.
"He (Norris) is the experienced man here, you can see that by how he treats the engineers and knows everyone."
At the same time though, Ricciardo feels his experience of driving for other teams helps Norris in knowing where the McLaren car needs work.
"Because I pointed out what this car couldn't do compared to others, he knows where we need to focus more attention," Ricciardo stated.
PlanetF1 Verdict
Ricciardo would have been 'sadder' losing to a rookie
Daniel Ricciardo claims he would have been 'sadder' if he had lost to a rookie in 2021.