Ricciardo discusses Max's 'polished up aggression'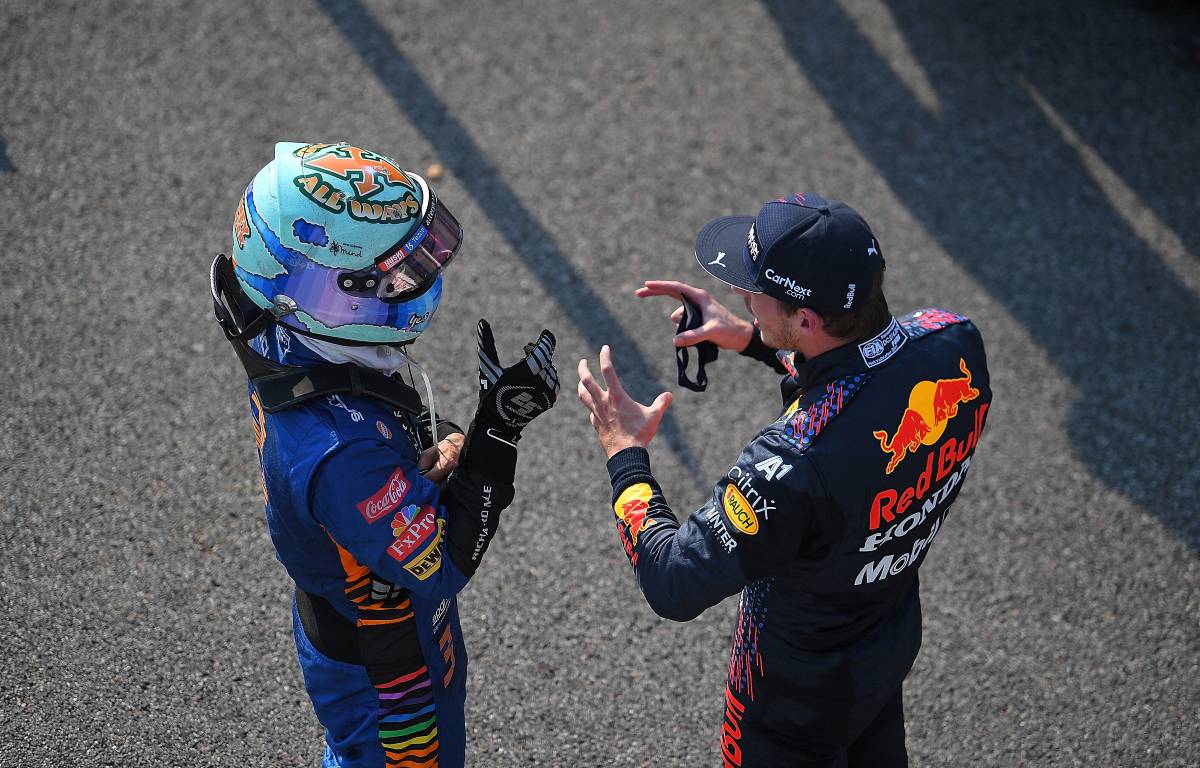 Daniel Ricciardo believes former team-mate Max Verstappen has learned to channel his aggression better with experience.
Verstappen became Formula 1's youngest driver of all time when he debuted for Toro Rosso aged 17 back in 2015.
In the years that followed the Dutchman established himself as arguably Formula 1's brightest prospect, but he also developed a reputation for his aggressive driving, which on occasions crossed the line.
Now contending for his first World Championship, the 2021 version of Verstappen is still hard-fighting on the track, but Ricciardo, who was Verstappen's Red Bull team-mate between 2016-18, believes that the 24-year-old has now polished up that aggressive side.
As quoted by Motorsport.com, Ricciardo said: "I think in general, being his team-mate, I don't know if I have any more knowledge than everyone watching from the outside, because I think team-mate or not, we know Max, you know, the calibre of driving, how he races.
"I think he always came in with an aggressive approach, but I think he's certainly matured over time and certainly finds himself in less incidents or accidents as I feel he was in the first year or so in F1.
"So I think he's definitely polished up that aggression but still has it."
Proof of that aggression remaining came at the Sao Paulo Grand Prix, when leader Verstappen forced both himself and title rival Lewis Hamilton into the run-off at Turn 4, as Hamilton looked to make the overtake.
The stewards decided that no investigation was necessary, and while Ricciardo did hint that Verstappen's aggression went too far that time, he also highlighted the significance of losing the lead of a race to Hamilton at this stage of their respective title quests.
"I don't know, whether the move was right or wrong, you know, fighting for a win, and I guess the championship at this stage, you're obviously going to try and fight for as long as you can and do everything you can to hold onto that lead and obviously that one took them both off, so maybe that was over the limit," said Ricciardo.
"But yeah, I don't think anything has changed over time.
"As I said, since the first year I think he matured, but I think the last few years the approach hasn't changed and I think that's, in a way, what I've always respected, is you know you're going to get raced hard with Max."
Verstappen takes an eight-point lead over Hamilton at the top of the Drivers' Championship into the Saudi Arabian Grand Prix, the penultimate round of the season.
How Verstappen can win the title in Saudi Arabia
Max Verstappen could win the title in Saudi Arabia.