Horner 'lost it' with Ricciardo, Verstappen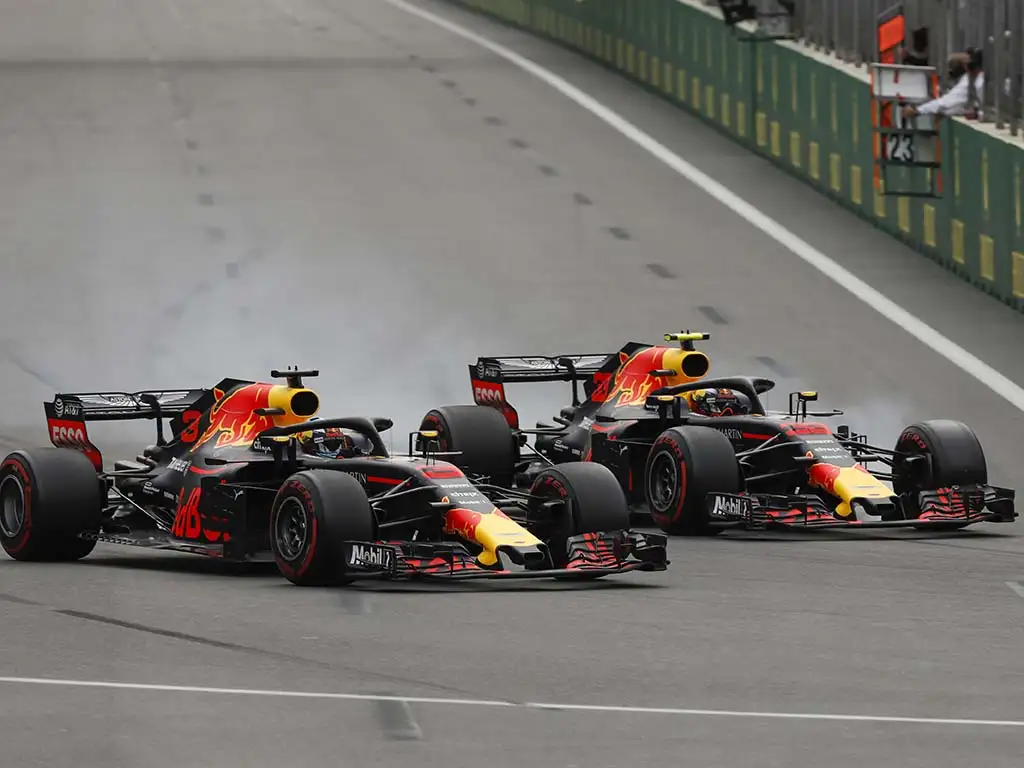 Red Bull boss Christian Horner has recalled the infamous Baku clash between Daniel Ricciardo and Max Verstappen, saying he "lost it" with both drivers.
The two then Red Bull team-mates were an accident waiting to happen at the 2018 Azerbaijan Grand Prix and the duo did eventually collide with each other.
The incident played a part in Ricciardo's decision to leave Red Bull at the end of that very season and Horner was asked by David Coulthard on F1 Unscripted about how he dealt with the explosive encounter.
"I remember absolutely losing it with the two of them when we got back into the briefing room," Horner said.
"Adrian (Newey) was in the room as well, I remember he looked slightly shocked.
"And these two kids are looking at me as if I was some hugely scary looking teacher or something.
"That was probably the last time I had an over-rev."
Speaking of potentially very entertaining driver line-ups, Horner has said that he would like to see Sebastian Vettel partner Lewis Hamilton at Mercedes next season.
Check out the latest episode of our Torquing Point podcast as we continue to discuss the knock-on effect of F1's silly season:
Follow us on Twitter @Planet_F1 and like our Facebook page.