Ricciardo 'has to' pick Verstappen over Norris
When asked whether Lando Norris or Max Verstappen is better, Daniel Ricciardo said that at the moment he "had to" say the Dutchman.
Ricciardo spent two-and-a-half years as team-mates with Verstappen at Red Bull. In their two full seasons together, they prevailed once each.
After joining Renault and going head to head with Nico Hulkenberg and Esteban Ocon, Ricciardo then moved to McLaren to drive alongside Norris.
To the surprise of many, two races in, the Brit has the upper hand in that battle, comfortably finishing ahead in both Bahrain and Imola.
Despite this, at the moment Ricciardo still rates Verstappen more, but that is partly because he has a better knowledge of the Red Bull man.
"I mean, I have to say Max," he said when asked by EFTM.com who was better.
"But that's probably just based off [the fact that] I've more experience with him.
"But I mean, judging by like the last weekend, Lando certainly raced really well."
View the latest Daniel Ricciardo merchandise on the official Formula 1 store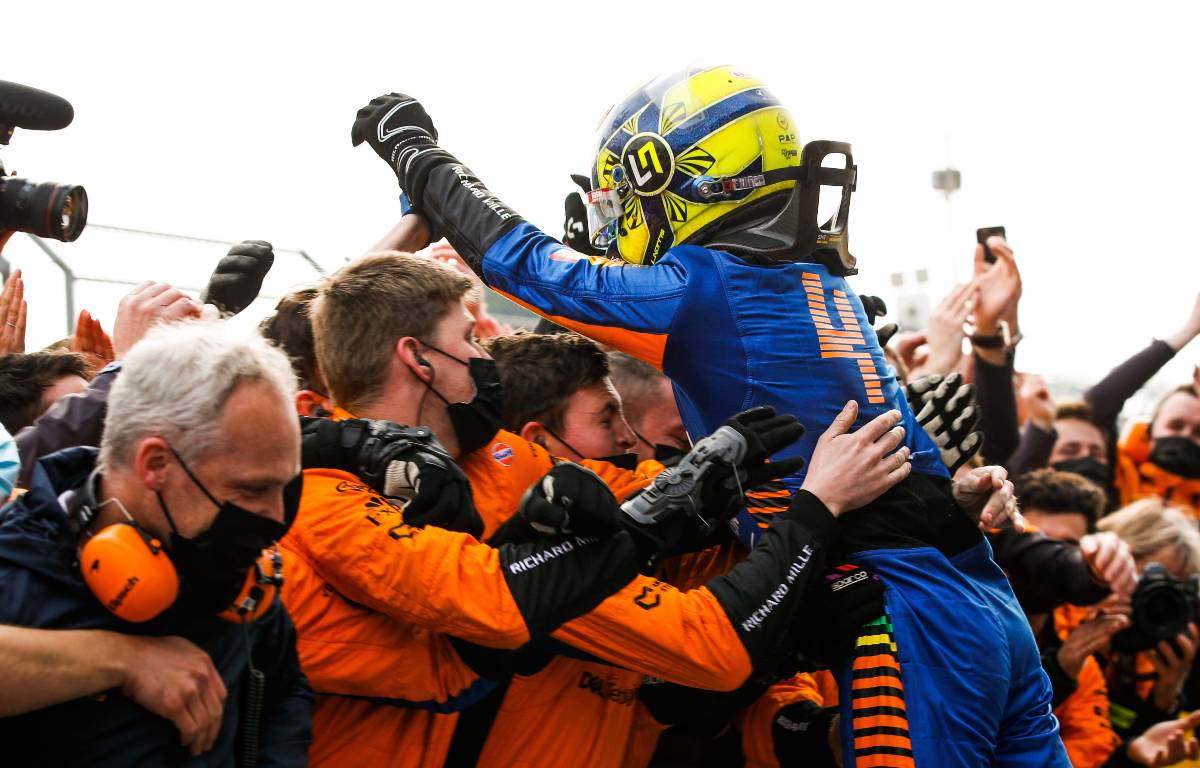 Norris raced so well in Imola in fact that Ricciardo was asked to let his fellow McLaren through as he had far stronger pace.
The Aussie did so without any complaints, and Norris went on to pull away and ultimately claim the team's first podium finish of the season.
Discussing the incident, Ricciardo says he had no issues moving aside as he knew he wasn't quick enough and didn't want to cause any drama.
"The competitor in me is like, obviously, I want to stay in front," he said.
"But, it's just like maturity and experience now, but I acknowledge that basically, I wasn't quick enough. And I think I'm my biggest critic. So in my head, I'm like, if I was quick enough, I would have pulled away and not been in that position.
"So it's not like the team was holding me back so that Lando could have that position. It was all on me. And obviously, I'm not up to speed yet as much as I want.
"So, yeah, just take that one on the chin and figure out a way to be better, as opposed to jump up and down. And I certainly don't want to create any friction in the team, in race two, that's for sure."
Follow us on Twitter @Planet_F1, like our Facebook page and join us on Instagram!