Daniel Ricciardo discusses the 'panic' he felt after learning of McLaren axe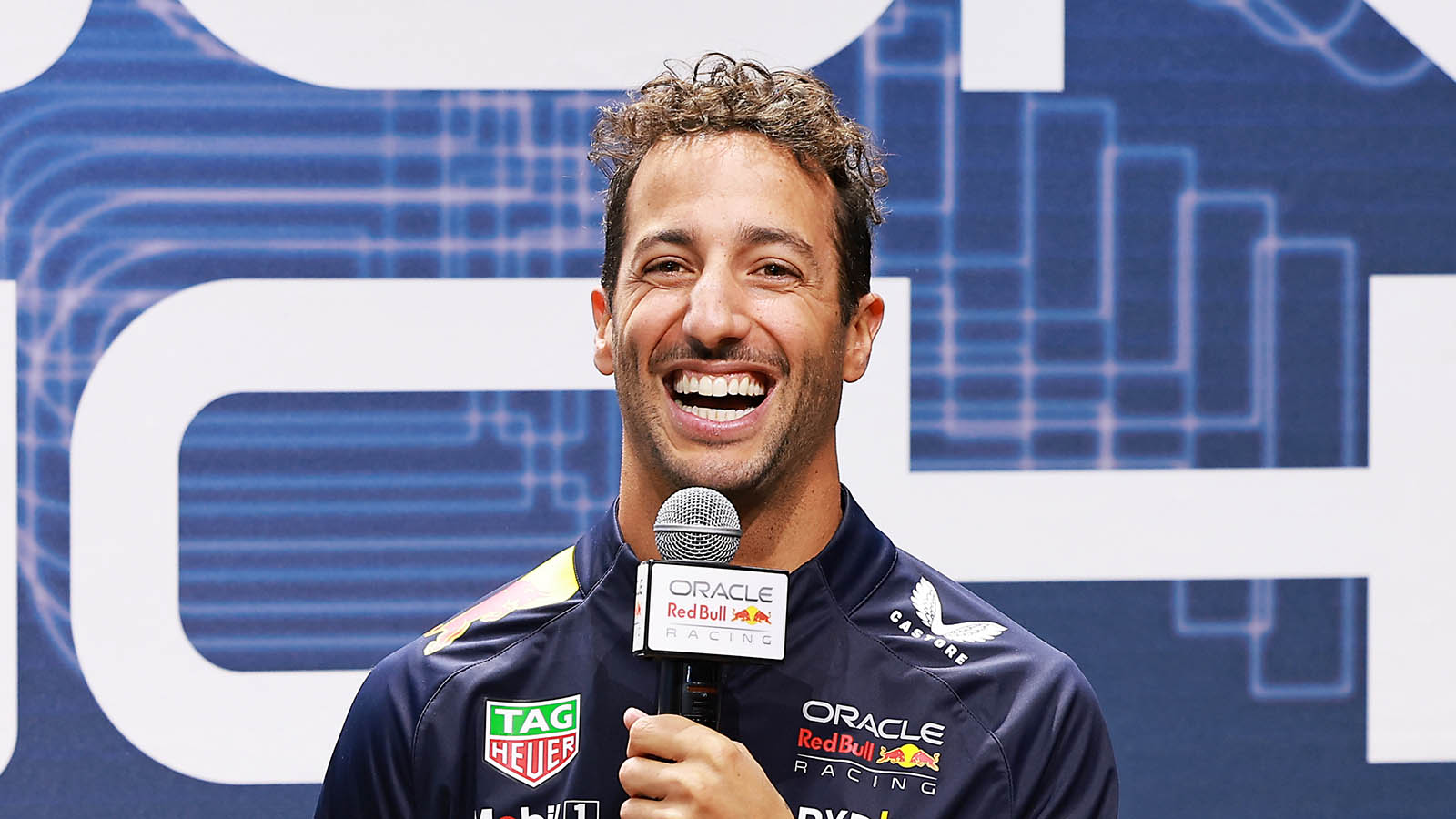 Daniel Ricciardo has revealed he did go into "panic" mode when learning of his McLaren exit, but that didn't turn into a full-on "frenzy".
Ricciardo's exciting move to McLaren promised so much but unfortunately delivered very little, with the McLaren opting to cut ties with the eight-time race winner a year before his initial contract was due to expire.
The Aussie had options to remain on the F1 grid for the upcoming 2023 campaign, yet he ultimately decided to take a year away from the full glare of the spotlight and return "home" to Red Bull in a third driver role supporting Max Verstappen and Sergio Perez in their efforts to bring more silverware back to Milton Keynes.
As part of Red Bull's RB19 launch show in New York City, Ricciardo spoke to select media including PlanetF1.com and was asked about the process from leaving McLaren to finding his way back to Red Bull.
"At first, it definitely wasn't [on the cards to return to Red Bull]," Ricciardo said.
"At first it was probably a bit more a panic in a way. It's like 'oh my gosh, like what do I do? What do I do now? Like, what's next? What does this mean?' So it's kind of all these panic thoughts.
"It's something that, I guess like anything, if you're not fully prepared for it, then it's only if it catches you a little bit off guard and are a bit surprised.
"I wouldn't say I went into a frenzy but [maybe] into a bit of a frenzy.
"I think after a month played out I was talking to some other teams. But I knew deep down I wasn't really there.
"I was like, 'am I just doing this to stay on the grid? Is it truly what I want?' So then when I was more probably honest with myself, I actually thought I want a year off.
"That's kind of like the light bulb and Red Bull is that place [for me]."
PlanetF1.com's recommended reading
Daniel Ricciardo 'not foaming yet' to be back on F1 grid, may know more in Melbourne
Pat Symonds spotted an early sign that Red Bull were 'on top' of porpoising problems
Ranked: The 10 possible F1 2024 destinations for Daniel Ricciardo in order of likelihood
In terms of making the deal to return to Red Bull happen, Ricciardo said that was a rapid process.
"It happened very quickly," Ricciardo detailed.
"We were both just like 'this makes sense'. I think for me having some of that comfort, going back to a place that was familiar for me after obviously a difficult couple years…it got done very quickly. So as I said, it seemed very obvious once it hit us."
Have we seen the last of Daniel Ricciardo in F1 action?
This is going to be one of the main questions we keep coming back to over the course of the F1 2023 season. There is no doubt that a break will do Daniel Riccardo a world of good, but with no shortage of money in the bank account and a ton of other interests to keep him busy, he may easily come to the conclusion that the life of a full-time F1 driver is not for him anymore.
During the press calls at Red Bull's launch, Ricciardo spoke of his delight, and maybe relief, that he wasn't deep into his pre-season workout programme preparing for the new season. Instead he had been taking it a little easier and was feeling a whole lot better for it.
Once drivers leave the F1 grid, it can be very hard for them to return. What was once headline news soon becomes yesterday fish and chip paper in the brutal, fast-moving world of Formula 1.
While Ricciardo may not find it that difficult to return to the grid in F1 2024 given his big reputation, he could decide he no longer wants that pressure in his life.
Sergio Perez's Red Bull seat becoming available, though, could change matters very quickly.