Ricciardo's Q2 exit 'more confusing than frustrating'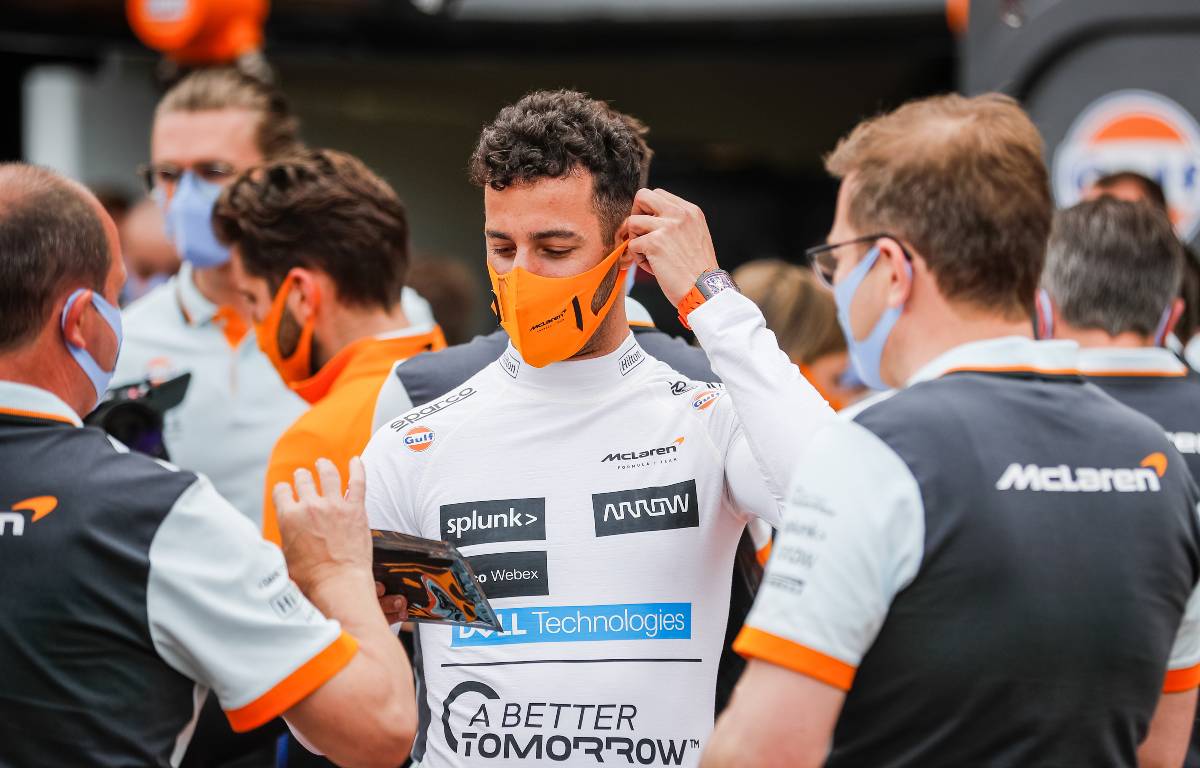 Daniel Ricciardo stopped short of pointing the finger at McLaren, but feels something is very wrong with his car after his Q2 exit in Monaco.
Ricciardo was brought into the McLaren fold for 2021 to give the team that race-winning experience which had been lacking in their driver line-up.
So far though, the move is yet to pay off with Ricciardo struggling to master the MCL35M, while Monaco qualifying was among the lowest points yet.
Ricciardo suffered Q2 elimination while his team-mate Lando Norris secured P5 on the grid in the same machinery, continuing the theme of a weekend when Ricciardo has been well adrift of the Briton's pace.
But does he have the same machinery? Ricciardo is starting to wonder.
Asked by reporters if he knew why he had so little pace in qualifying, Ricciardo replied: "No. It's more confusing than frustrating at the moment. I would say that's the emotion.
"Sure, this year there are some laps where I've said 'oh, that was a little bit messy', and I understand maybe why I'm a few tenths off, but I was kind of a second off the whole weekend.
"A second is an eternity and I don't really have an answer for that. You could explain maybe a couple of tenths, but especially around here…I don't feel like I've forgotten how to drive this track.
"Even in Q1 I crossed the line feeling like I'd done a good lap and I think I was 1.2 [seconds] slower than Lando at that stage, so I've been doing this long enough to know that's…you know when you are a second off and I didn't feel like it.
"I also don't want to say there are excuses, but there is definitely something we obviously have to try and dig a little deeper to find out."
We reach the end of Q2.

Lando goes through in P6, but unfortunately Daniel just misses out in P12.#MonacoGP 🇲🇨 pic.twitter.com/RUcFZtARAn

— McLaren (@McLarenF1) May 22, 2021
F1 TV are offering PlanetF1 readers 10% off their Access and Pro subscriptions! Click here and use the code PLANETF10 at checkout*
*offer expires midnight on Sunday, June 6
Ricciardo started to give the impression he was pointing the finger at McLaren for the car they have given him, but the Aussie tried to steer back away from that idea.
"I'd certainly want to proof-check a few things, but also the last thing I want to do is point the finger at the guys and be like 'ah, something is wrong'," he stressed.
"But it's a long way off the pace so we will just try to understand it. And for sure that's what we will do.
"Even if I was two tenths off the pace I would still try to figure out where those two tenths are, but there's obviously quite a big chunk to try and find."
There were, of course, no such concerns on Norris' side of the garage as the Briton looks to continue his solid 2021 campaign from P5 on the Monaco grid.
"It feels cool to do that. I didn't get into Q3 two years ago, now I feel like I did everything I could and was really happy with my lap," he said.
"We did a slightly different strategy with the tyres, which we were constantly talking about when we were in the garage, while on track and we didn't know what to do.
"But I think we made the right decision in the end. I'm super, super happy with P5."
Follow us on Twitter @Planet_F1, like our Facebook page and join us on Instagram!